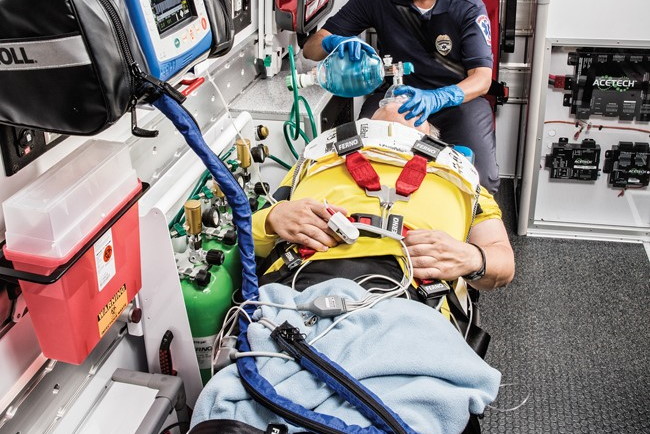 Some jobs are inherently dangerous. These jobs often require first aid training to ensure that everyone in the site or facility can work together to avoid accidents and injuries. Most offices are considered to be low risk; however, this doesn't mean that office-based employees don't face hazards whenever they're at work. The hazards are less apparent and the risks may be diminished in an office setting, but employees in this type of workplace can still benefit from the presence of a first aider in case of emergency or injury. Safework Australia recommends that low-risk facilities with 50 workers should have at least 1 first aider in their midst.
A first aid course for employees in Brisbane CBD provides plenty of advantages to workers as well as employers in low- and high-risk workplaces. A 3-hour CPR or an 8-hour basic first aid group training in the workplace offers the following benefits:
Respond immediately to emergencies
Training employees in first aid can help save lives in case of emergencies, as their training enables them to respond quickly and move with a purpose. A first aider can offer assistance to employees or guests who are faced with injuries or urgent medical condition and keep their condition stable until professional medical help is available. Because the first aiders are already working in the same building and are familiar with the layout of the space, they can respond to injuries, illnesses, and other emergencies in no time. This, in turn, can help preserve lives, prevent further injury, and eventually promote the recovery of the patient.
Reduce accidents and injuries
A basic first aid course does more than teach students how to respond to emergencies; it also focuses on identifying risks and hazards in an area, as well as what can be done to reduce them. A workplace-specific first aid training will help employees become more conscious of their environment. Workers will be able to point out the hazards present in their office, and together with the management, they can take solid steps in reducing these hazards and drawing up plans and practices that promote everyone's safety.
Improve morale
Holding a first aid training in the office sends the message that the employers care for the welfare and well-being of their people. More than that, first aid group trainings can also work as a team-building activity where employees can get to know each other outside of their designated roles in the office. This helps them become more aware of the safety of the people around them. What's more, first aid activities and the presence of a first aider in the office can help workers feel safer and more secure while they're working—they know someone will come to their aid in their time of need.
Help workers stay safe wherever they are
The skills and knowledge that employees gain through first aid training are useful even outside of work. First aiders know that they must prioritise their own safety so that they can extend help to others. Employees with first aid training can use the skills and knowledge they acquired to keep themselves and their household safe and healthy, as well as to immediately address emergencies that may arise outside of work. This could translate to reduced absenteeism in the workplace—a win for both employers and employees.
First aid training in the workplace can help everyone in the office avoid injuries and illnesses at work, and it also allows the management to provide immediate response to emergencies. This not only spells better compliance for the facility, it also goes a long way in ensuring that workers know that their safety is a priority for their employers.