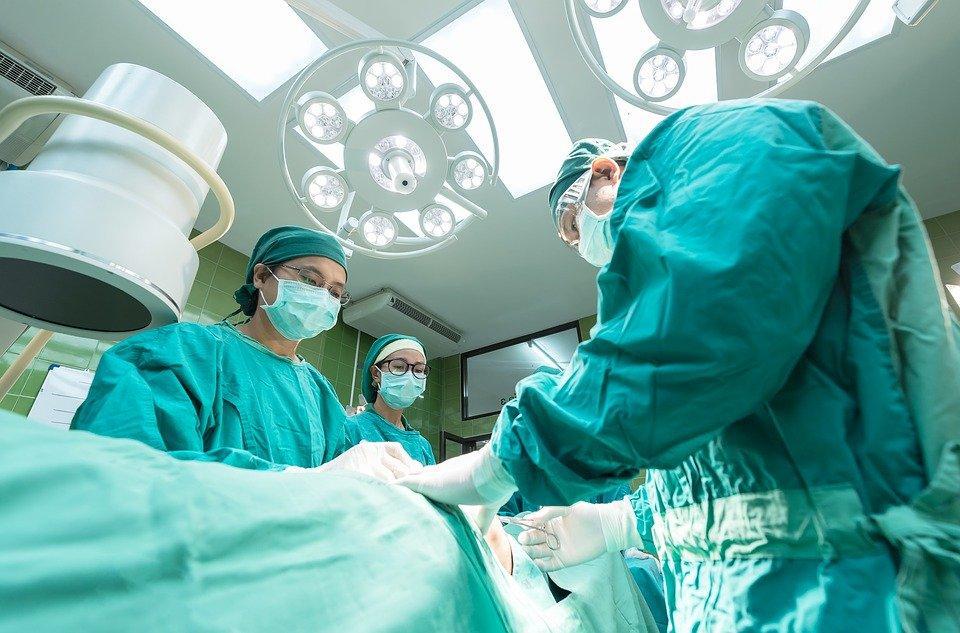 Science has made breakthroughs in numerous fields and achieved milestones that no one thought was possible before. These achievements are not limited to saving lives using advanced medical procedures but also aids in elevating living experiences.
With time, people have become more conscious about how they look or appear to be confident about themselves. At workplaces, during social events, even at family gatherings, to look beautiful and stand out is becoming mandatory for every person. Some portion of it may just be the consequence of a strong sense of competition that lingers within our society and knows no bounds. People are willing to take substantial risks and put themselves in critical tests to make them the best in their social circle. Adapting artificial methods to attain this beauty is all part of the fair play now.
People often go to consultants and surgeons to get their procedures done. However, they generally neglect the need to assess their options and make calculative decisions when it comes to cosmetic surgery. Keeping neglect considerable risks, there is also the need to choose a surgeon that you can trust your body with and to keep the margin of expense that you are willing to spend to achieve this. For instance, someone exploring their option for a Rhinoplasty in Sydney would prefer reaching out to Dr. William Mooney as an expert and trusted advisor on the subject.
Whatever your motivations are, here are some important aspects that you need to think over before considering the option of cosmetic surgery.
TYPES OF COSMETIC SURGERY
Cosmetic surgery is a rich field and offers you multiple options to restructure your body. You can choose to enhance those features of your body which you are not satisfied with. Most people think that cosmetic surgeries are limited to facial contouring and breast or buttock implants, but that is not the case. Cosmetic surgery has progressed even further and can now help a broader range of people. Besides facial contouring and body enhancements, body contouring is another option that is offered by cosmetic surgery. It can help alter your figure and lose fat using the procedure of liposuction. If you want your abdominal region to be fit, you can choose a tummy tuck. Skin and facial rejuvenation are among other preferred choices of people who want to look fresh and young even at later stages of their life.
COSMETIC SURGERY VS. PLASTIC SURGERY
A general misconception is that plastic surgery and cosmetic surgery are mostly the same things. The nature of these procedures may appear similar, however, their purposes are miles apart. Cosmetic surgery is done to beautify your face. Whereas, plastic surgery may be the only option for a patient who is suffering from a disfiguration or is dealing with some genetic disorder. These people struggle in their daily lives and even find it hard to perform routine tasks in some cases. Plastic surgery is the helping hand of medical society to these patients to improve their living conditions and level them with standard lifestyles.
EXPECTATIONS FROM COSMETIC SURGERY
Imagination is a funny thing, it can create extraordinary images mostly beyond reality. It may be obvious, but most people still fall prey to the temptations of their imagination. People can picture results that may appear most suitable and appealing to them, even at the cost of drifting away from reality. Those considering the option of cosmetic surgery may experience results more drastic that they had imagined. Some software can apply filters at your face and help a candidate decide if this is the procedure they want to get done or not. But digital imaging is slightly different from reality. For this reason, it is best advised not to have extraordinary hopes from these surgeries to avoid any disappointment with the results.
RISKS
Every medical procedure has its pros and cons. Cosmetic surgery is no different from any such standard system. Keeping the matter of satisfaction aside; there is a list of other health conditions that you need to respond to be a potential candidate for cosmetic surgery. Having any chronic diseases or health problems such as diabetes, blood pressure, heart diseases or depression may reduce your chances of being the right candidate for this procedure. Besides this, there are certain post-surgery risks as a part of this procedure. Hematoma, seroma, nerve damage, and substantial blood loss are some of these risks that might compliment this procedure. Hence, making it very important to carefully choose your surgeon and have multiple consultations before proceeding further.
EXPENSES
It may seem a minor aspect of the case, but cosmetic surgery is found to be quite expensive among other non-facial treatments. To avail such an opportunity, you must have thousands of dollars that you are willing to spend. Also, cosmetic surgery is not always as successful as you want it to be, and may involve more than one chronological step. It makes the procedure more costly and mostly demands you to have a flexible margin. Besides this, there are added precautions or follow-up regimes that you need to take after surgery, which is not included in the procedure's cost. So, you need to have a substantial budget before going ahead with this option.
SUMMARY:
Cosmetic surgery is a very vast subject that is constantly evolving, depending on the need of the people. Most just consider the option to fit in better with the masses. Others perceive it as an opportunity to stand out and be more presentable with their appearance. Whichever be the case, it requires some serious considerations from our side and an elaborative explanation from the surgeons or consultants.
Always remember - the most striking things in the world can only be felt by the heart, neither can it be touched or seen. Your satisfaction is the most valuable aspect you need to treasure at most in your entire life.