Australia's premier eye clinic, personalEYES, busts LASIK myths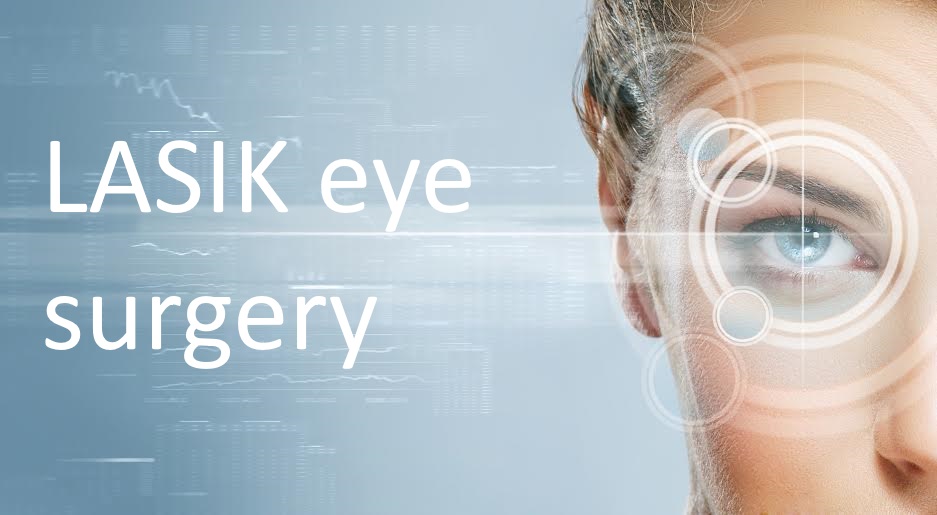 Over 20 million people worldwide have enjoyed improved eyesight in the two decades since LASIK has been available. While early patients celebrate 20 years of clear vision (see Suzy Werry's story below), advancements in LASIK technology have made the procedure even safer, more accurate and easy to tailor to the individual's needs.  
Dr Chandra Bala, Director of Surgery for personalEYES, Australia's leading network of eye care clinics, says, "In the 20 years LASIK has been available, over 100,000 Australians have benefitted from the surgery. We have seen significant advancements in the technology during that time. Today there are improved digital diagnostics to assess the suitability of a patient, and we can precisely predict the outcome of laser surgery, which allows us to offer it to patients who will see real benefits from the procedure."  
LASIK corrects vision defects such as astigmatism, myopia (short-sightedness) and hyperopia (long-sightedness). LASIK developments include bladeless LASIK, where a femtosecond laser creates a flap in the cornea, formerly created with a microkeratome blade. This technology allows personalEYES surgeons to adapt the depth of incision precisely to the desired thickness, size and location, allowing for better, more precise individualised treatment.
SMILE laser technology, also offered by personalEYES, forgoes the need to create a flap. A femtosecond laser removes tissue inside the cornea without having to cut the surface of the eye making the procedure minimally invasive to the cornea.  
LASIK myths busted
Myth: LASIK surgery is painful and recovery is difficult.
Myth busted: Laser treatment is fast and virtually painless. Dr Bala says, "The surgery takes less than 10 minutes for both eyes, including applying local anaesthetic eye drops. The majority of patients report that after 24 hours of minor discomfort, their vision is clear and they can return to work and play."  
Myth: LASIK cannot be personalised to your particular eye problems.
Myth busted: personalEYES Custom LASIK develops an individualised treatment plan for each eye. Dr Bala explains, "Using a technology called Custom LASIK, we can produce a high definition Wavefront map of the eye – a complete picture of the eye's optical path. This allows us to treat major vision problems, subtle imperfections, and scattered light errors that are unique to an individual's eyes.  
Myth: LASIK surgery makes it difficult to see at night, especially when driving.
Myth busted: Dr Bala says, "Selecting the right patient for LASIK and using high definition diagnostics allows us to customise treatment precisely to the individual's needs. This produces excellent outcomes, especially with night vision."  
Myth: LASIK can cause new problems such dry eyes.
Myth busted: According to Dr Bala, around 50 per cent of patients who come to personalEYES for vision correction have some degree of dry eye. Dr Bala says, "Through a very detailed pre-operative assessment, we find dry eye is an undiagnosed problem for many of our patients. This can be easily managed and corrected before the LASIK procedure and dry eye is not an issue for the majority of patients after surgery."  
Myth: LASIK is not stable enough to allow patients to be highly active after surgery.
Myth busted: For over 10 years, the US military's Top Gun flight school and Marine Corps have approved LASIK for military personnel who can have the surgery and participate in full active service.  
Who can have laser surgery?
LASIK isn't suitable for everyone. Several factors are used to assess suitability for treatment. These include:
·         Your age – optimum ages are from 20 to 50 years
·         Stable vision for up to 24 months
·         Vision correction and astigmatism inside acceptable ranges
·         Healthy eyes that are free of eye disease
·         Good general health –  it is also preferable that you are not pregnant
·         At age 40 or over, people start to wear reading glasses. LASIK cannot repair this but personalEYES offers various options for age-related vision problems
·         At age 60+, people begin to have changes in their eye lenses. Other procedures can help vision problems at this age.  
Suzy Werry's story
Co-founder and CEO of personalEYES, Dean Powrie met Suzy Werry soon after he brought LASIK technology to Australia. Dean says, "It was 1995 and I met Suzy through a friend. She would often talk about her severe short sightedness, so it made sense to offer the then-new procedure to her. Suzy embraced the opportunity and became one of the first people in Australia to have corrective laser eye surgery."  
Mr Powrie recommended Suzy to eye surgeon Dr Peter Stewart. She says, "I had worn glasses for most of my life. At school, I had coke bottle glasses and they always felt so ugly. I couldn't remember a time when I could see properly without my glasses or contacts. At the time of the operation, I had contacts but you had to remove them at night back then, and when I did, I was totally lost.
"Dr Stewart did say that he had not operated on a patient with such severe myopia, so I was a guinea pig. But I felt confident it would go well. It did feel slightly adventurous, though – I was one of the first people to receive the treatment in Australia," Suzy says.  
Operation
At the time Suzy received her treatment, surgeons would operate on one eye, then treat the second eye around two weeks later. The technology has improved during the 20 years LASIK has been performed in Australia and now surgeons treat both eyes at the same time.
"The procedure was fairly quick and painless. It's a little uncomfortable having your eye held open, but apart from that, it was easy," she said.  
Suzy noticed an improvement in her eyesight almost immediately: "The dressing on my eye had tiny holes and I tried to look through them. Normally, I would just see a blurry image, but I could see everything in the room really clearly, even through the dressing."  
Suzy's eye patch was removed the following day. She says, "All I could do was literally jump and down with excitement. I just remember being so happy, I was speechless. I just can't describe it. I couldn't wait until the second eye was treated."  
After the second eye received LASIK treatment, Suzy experience full vision for the first time that she could remember. Dr Stewart left one eye a little short-sighted to counteract the effects of age-onset presbyopia. Now Suzy is in the lucky position of not having to wear glasses for reading or for middle or far distance. As an active woman, she says not having to wear glasses is a real benefit.  
"I'm active. I swim, and I play polo – a low key version – but I would not be able to do these things wearing glasses. Polo requires quick reflexes and excellent 3-D vision and you don't get that with glasses. And, it can be dangerous," Suzy says.  
She adds, "After 20 years I have had no problems with my vision, and even now it makes me happy. I treasure my ability to see every day."  
About PersonalEYES
PersonalEYES is Australia's leading network of eye care clinics, with 12 surgery centres in NSW and ACT. Specialists in corrective eye surgery, personalEYES was established by internationally recognised refractive surgeon Dr Kerrie Meades, the first female ophthalmologist to perform LASIK eye surgery in Australia, and has remained at the forefront of eye care technology and procedures in Australia. In addition, personalEYES' Donate Glasses program in the Solomon Islands has helped thousands of vision-impaired people through the donation of pre-loved glasses. Visit
www.personaleyes.com.au
Another article published in collaboration with MultiViw