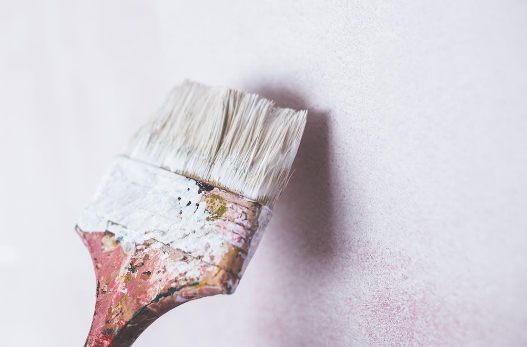 Sooner or later, every property starts making calls for renovations, and people can't see their house or office look anything less than perfect. From replacing furniture, getting new floors, to repainting walls – repairs can be a pricey business. Most people believe a fresh coat of paint can add instant life to the place, bringing the old spark back. Unsurprisingly, you don't have to spend a fortune on it as you can make it a DIY painting project.
Even though painting a wall with giant brushes seems like a no-brainer, you must know it is not as simple as it looks on television. Hence, give a break of all those creative ideas whirling your brain and see if you can manage it. After all, there are many decent paint jobs – prep work brushes knowledge, filling gaps, etc. If you can't make your mind, explore your options. You can have a look below to determine whether a DIY painting is worth it or hiring painters.
HIRE PROFESSIONALS
With overwhelming professional and personal commitments, it can be pretty tough to spare extra time. Thus, when it comes to giving a fresh coat of paint to space, you might want to consider hiring professional painters, here is why.
Expert Advice
Do you know walls have moisture? Or what sealers to use for old walls? People are not generally not familiar with these things. Therefore, when you hire a professional painter, all technical know-how comes with their wealth of experience. If you reside in Australia, look up for commercial painting service in Sydney and revamp your little space. They have enough expertise and workforce to spruce up your office, coinciding with the logo and its theme. Likewise, they also have a knack of all the color schemes, making an ordinary balcony look like a holiday resort while ensuring it matches other furnishings.
Neat & Smooth Finishing
Painting a place is nothing like drawing on a notepad. It demands correct posture, a steady hand, and a mixture of paints in the right quantities. Professional painters have enough experience to make sure the color is even across different surfaces, giving a neat finishing to your workspace. We don't realize, but at times, the natural light of the room can make the paint look dull. Painters examine all these factors beforehand to leave a flawless look behind. However, many people who paint themselves accomplish the goal of clean walls, but it is hardly durable. After a month or so, it will start making calls for maintenance, costing more money in the long run.
Ensures Safety
Although painting a house or office is not a life-threatening activity, it is a pretty hazardous chore. Interior walls are relatively easier to paint by yourself, but the exterior ones are not everyone's cup of tea. Professional painters have enough training to stay off the ground for hours. They can climb up step ladders and scaffolds in minutes with all safety precautions. If you can't protect yourself the same way, hiring professional painters is a safe bet.
DIY PAINTING
On the other hand, a little painting spree with your partner or friends can help you unwind. Alongside spending quality time together, you can sketch some creativity on your office wall. Here are some benefits of DIY painting.
Pocket-Friendly
Believe it or not, renovations put enough burden on your pockets. Hence, don't miss out on pinching some pennies, but only if you have ample time. Begin by assessing the costs of this DIY project. Prepare a list of things you need – paint buckets, brushes, rollers, extension poles, and protection sheets. Do the math and compare these costs with that of hiring a professional company. Since you don't have to cough up money on labor, prices can be substantially lower. Moreover, look for paints with primer as it will save you the money spent on purchasing it separately.
Flexibility & Control
DIY projects are an ideal way to bring all your ideas into reality. Whether it is creating shapes, patterns, or splashing the office wall with multiple colors – you can experiment with anything to spark creativity. Similarly, there is no rush to finish things, giving you the flexibility to take it slow by breaking the project into small steps. It offers greater control over the outcome, eliminating the worries of shade or style going wrong. You can achieve the same look you pictured by doing things your way. Besides, if you enjoy DIY projects, nothing would give you a sense of achievement than seeing a room shining with bright colors.
Final Thoughts:
Every property craves a fresh coat of paint after a couple of years. Some people prefer doing things on their own, while others let experts handle the job. The smarter choice would be to weigh both the options based on your resources. You have to determine if the expenses of the DIY project undo your cost savings. Carefully assessing all the factors will help you understand if DIY is worth it.