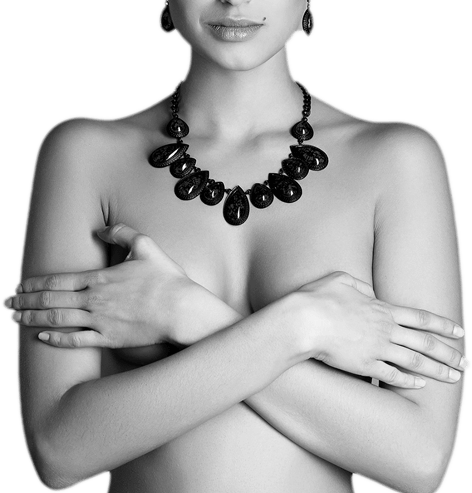 Patients considering breast augmentation are often concerned about fake-looking results – nobody wants to look overdone.
The majority of today's patients want subtle results, but what many don't realise is that it's not just about choosing smaller implants.
Before we get into what creates more natural-looking results, remember that there's no way to guarantee your implants will be undetectable.
With this being said, while you are inserting implants, there are other factors that contribute to the final aesthetic result. This includes the existing breast tissue, the cleavage and the quality of the skin.


Enhancing the Natural Results of Breast Augmentation
According to Dr Mark Magnusson, Gold Coast plastic surgeon, here are some of the primary factors that contribute to natural results.

Implant Placement
Where breast implants are placed contributes to how natural the results look. The options are under the muscle, over the muscle and in a dual-plane position. Anatomical and lifestyle considerations need to be taken into account when deciding on implant placement.
For example, should you be a bodybuilder, placing the implant over the muscle is better. The reason for this is a sub-muscular implant can appear distorted upon contraction.

Implant Type
The type of implant you decide on also plays a role in how natural the results appear. The shell, size, shape and contents all matter when it comes to achieving natural results.
Gel, teardrop implants are the preferred choice amongst surgeons who want to create subtle enhancements. The sloping shape of teardrop implants increases fullness in the lower pool, which is why the shape appears more natural.
The only potential downside of a teardrop shape is that it can rotate within the breast pocket, which creates a distorted appearance. The other option is a cohesive round gel implant that tends to mould to the original shape of the breast.
In terms of the implant shell, patients can choose between textured and smooth surfaces. Most surgeons tend to avoid textured implants due to the potential link to ALCL. However, there is still no conclusive evidence that this type of implant shell is linked to lymphoma.

Implant Profile
Breast implant profiles range from low to extra-high. The higher the profile, the more fullness is present in the upper pole of each breast after surgery.
However, results still vary between patients and a higher profile can still produce a natural-looking result in many patients.
The only way to determine what profile is best suited to your body is to schedule a consultation with a qualified surgeon.

Fat Transfer
Fat grafting, or transfer, is a process that's used to fill in gaps during the breast augmentation process. In fact, some women choose to only undergo fat grafting to enhance the size of the breasts.
Many surgeons recommend both implants and fat grafting to achieve optimal results. Basically, to create a fuller, more natural result, fat is transferred from one area of the body to the breast. This includes the thighs, back and hips in most instances.
Fat grafting is also a popular choice amongst women who want to create a closer cleavage without relying on the roundness of the implant.

Surgeon Experience
Lastly, your surgeon's experience determines what your results will look like. It's essential to choose a surgeon with breast augmentation.
It's not enough for a surgeon to have the necessary qualifications. They also need to have an artistic eye that enables them to create results that look and feel natural.
For this reason, it's important to review a surgeon's before and after gallery to determine whether you're satisfied with the results of past surgeries.
Over and above this, consulting with a surgeon will help establish whether you feel comfortable with them. Trusting your surgeon is an important part of the breast augmentation process.

Next Steps in Natural Breast Augmentation
A consultation is always necessary before you schedule a procedure of this nature. Patients should not only feel comfortable with a surgeon but understand their options too.
Taking the time to find the right surgeon can make all the difference to your breast augmentation process.
From there, you can look forward to finally wearing the clothes you've always wanted to wear and enjoying higher levels of self-confidence.