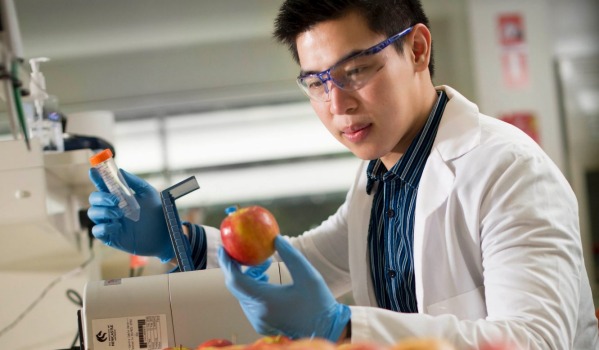 The population of Sydney has reached up to about 5 million people based on recent estimates. As the largest city down under, Sydney has many top-of-the-line healthcare facilities, like the public teaching centres, the Royal Prince Alfred Hospital and the Royal North Shore. 
According to Finder, the average monthly cost for private health insurance in Sydney can get up to 242 Australian dollars. The rising cost and limiting capacity of health services and resources mean that alternative approaches to healthcare are necessary to keep up with Sydney's population. 
Functional Medicine
Functional medicine is a new approach to treating severe conditions by placing more focus on the root causes of diseases over symptoms. This approach is generally different from the traditional practices employed by Sydney's over 220 hospitals and healthcare facilities. 
As a new method still undergoing development, there are many things about functional medicine sydney might discover suits its population's needs. 
What is functional medicine?
Functional medicine is founded on the concept that various causes can lead to a particular diagnosis, and one cause can lead to various diagnoses. An example in practice is how depression can result from various factors like inflammation, while inflammation can cause various diagnoses, including depression.
The existence of each cause is based on various factors involving a person's:
Genes,

Environment, and

Lifestyle.
In functional medicine, doctors and other medical practitioners offer treatments that focus on the right cause instead of just suppressing the symptoms.
How is this approach different from traditional medicine?
While traditional medicine is mostly symptom-centred, functional medicine is more patient-centred. Patient-centred care (PCC) aims to tailor healthcare to the specific needs, preferences, and values of individual patients. Doctors consider such factors in each clinical decision they make.
What are the main benefits of functional medicine?
Better Healthcare
Functional medicine is significantly different from the "disease care model" that conventional medicine uses. It instead focuses on various approaches that include diet and exercise to supplements and stress reduction.
These factors can help to improve organ function, boost energy, and prevent illness. This is a more holistic (whole-body) approach than simply treating symptoms that patients present with.
Functional medicine focuses on sustainable health. There are many benefits, including potentially lowering the cost of healthcare.  
Wide-ranging Treatments
Functional medicine combines various traditional and alternative treatments to find the best options. It admits that conventional medicine can effectively treat severe illnesses but be less effective for chronic conditions.
The aim of functional medicine is to help patients recover from chronic diseases. This includes multiple approaches that focus on diet, nutrition, and exercise. It also considers the brain's mechanics. This approach can help patients to achieve long-term health and wellness.
Individualised Focus 
This approach causes the Australian healthcare provider and patient to work together to determine the exact cause of a particular disease. For example, a Sydney doctor will examine the patient's particular environment, lifestyle, and history to create a health-improving plan to promote good health. This differs from traditional medicine, which mostly focuses on treating the patient's symptoms. 
Focus on Disease Causes
In traditional medicine, doctors focus on diagnosing health conditions and diseases, then prescribe medications for the diagnosis. Mordor Intelligence reported that in 2020, Australia's pharmaceutical market was valued at over 33 billion AUD.
Functional medicine focuses less on the diagnosis and centres more on the malfunctions or imbalances that are causing the health problems. 
Medical practitioners focus on the underlying causes of diseases, which traditional medicine often overlooks. This can, in turn, provide long-term solutions for health problems instead of short-term fixes.
Today many Australian patients and healthcare providers are pivoting away from traditional medicine and considering alternatives like functional medicine sydney offers. This approach can ensure that patients can have access to more personalised and integrated care.