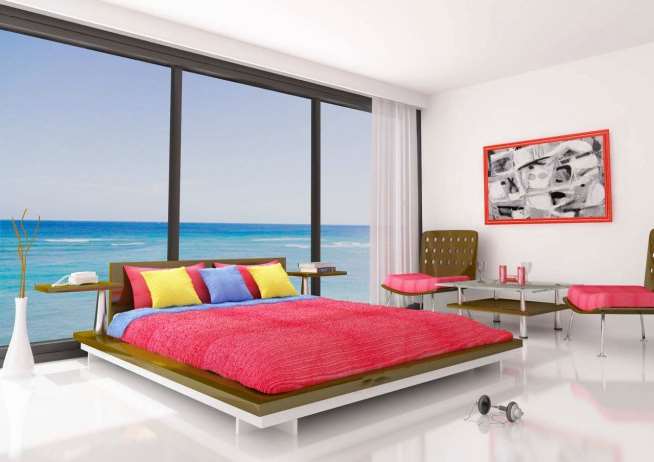 Whenever you want to make interior design changes it is really important that you conduct a good research. There are so many things that you can do. The number of possibilities is practically endless. While we can offer so many different tips and tricks, the following are clever and accessible for everyone.
Make Rooms Feel Larger By Using Lighter Colored Paint
This can be done in every single room of your home. The simple fact that you use paint that is lighter will maximize living space, especially in smaller rooms. In fact, this is a trick that many professional interior designers use, especially for kitchens and bathrooms.
It needs to be added that you should also consider making use of natural light. Try to take full advantage of your windows and use mirrors to make your new colors add to the illusion of space.
Change Bathroom Vanities
When you hire Australia plumbers in order to spice up your bathroom, one of the first things that are recommended is to change your vanities. If you cannot afford buying a brand new sink or toilet, just change faucets and shower heads. This really simple modification is going to help so much more than what you think and can so easily spruce up the entire room. Combine everything with the trick with the mirrors and the windows mentioned above and you will surely love your bathroom.
Mix Up Textures And Patterns
Contrary to popular belief, there is absolutely nothing wrong with placing your family heirlooms close to the modern couch you love. The great interior decorators will always highlight the fact that home decoration is all about reflecting your own personality and style.
While mixing up patterns and textures is definitely a great idea, you do want to be careful and you do want to be sure that everything you do will match. Making way too many changes is sometimes not recommended. The main idea is to use what you really like as a focus point.
Do Consider Slip Covers
The reputation of slip covers is not at all high at the moment. However, they are pretty good at changing the look of all your furniture to something that perfectly matches the seasons. You can remove them to get a really sophisticated look and you do not have to worry about having someone spill something on anything. The slip covers are great for rooms that are often used by children and when you have pets but they are also wonderful choices if you just want to make quick changes without spending too much in the process.
Use What Is Already Owned To Decorate
There are many different items we all have in some boxes that are forgotten. If you want to make some clever interior design changes, all you have to do is look around and see what you might have missed. An old painting can look great in your home and you can always add silver, metal, acrylic or wooden elements inside your rooms.