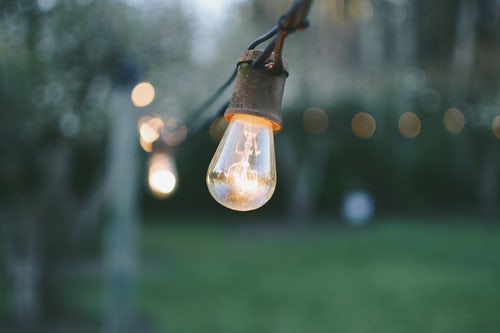 Whether it's your patio, your deck, your porch, or your backyard – your outdoor space needs to be illuminated properly if you want your entire property to look good. This is also a way to boost your home security and make your home more protected than ever. That's why you need to look into reliable ways to introduce different lighting ideas into your exterior, and if you're still unsure how to do so, here are a few tips that might help you.
Pick what you're going to accentuate
The problem with outdoor lighting is that you can only use it for a couple of hours every day, which means you have to give it a lot of thought before making any decisions. What's fortunate, though, is that not every inch of your outdoor area is equally beautiful and maybe not everything is worth illuminating. So, pick what you're going to accentuate and focus all your attention on the spots you're honestly proud of. Most people opt for illuminating the pathway towards their home, and some even decide to handle this project themselves. You should also consider shining some light onto your deck and your porch since these are the spots where you probably hang out with your family and spend quality time with your friends.
Assess the amount of natural sunlight
Not every homeowner in the world has the same attitude towards exterior lighting, and the amount of natural sunlight you already receive plays a huge role in this process. Things can't be the same for people living in Norway – who receive just a few hours of sunlight at certain parts of the year – and those from Australia, for instance, who live in a hot region and are always surrounded by tons of natural light. So, you should look into your need for outdoor lighting, and then figure out what kinds of lighting solutions you should go for. Rule of thumb says that the less natural sunlight you have, the more you'll have to add, so try to find the balance.
DIY or not?
No matter how much outdoor space you have and what sort of lighting ideas you'll go for, there are generally two ways you can go when it comes to putting these ideas into practice – doing it on your own, or hiring professional help. Most people don't mind picking the first options, especially if they're handy or they pick simple lighting solutions, but you shouldn't be afraid to call for help either. That's particularly important if you want to do something extraordinary with your lighting and explore new ideas. That's something the aforementioned Australian homeowners know quite well, and they have no problem finding a professional electrician in Western suburbs who can solve all their lighting issues. These people are reliable, effective, and quick, and you'll be able to enjoy your outdoor lighting before you know it.
Try to be eco-friendly
If you're the kind of person who likes being in the open and spending as much time in the open, you're probably eco-friendly and sustainable as well. That's why you need to look into eco-friendly lighting ideas too and find solutions that will work for you. From those amazing LED light bulbs to solar lamps that are almost totally free and absolutely sustainable, you could do quite a lot for your area by checking these ideas out. What's more, these choices will show the world what an eco-friendly person you are, and you could inspire your friends to make the same choices.
Picking amazing outdoor lighting solutions isn't as hard as people think, and it's all about making simple choices. Look into these suggestions, and figure out what might be working for you the most.