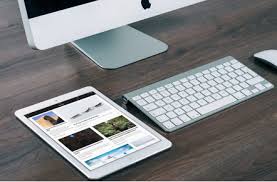 Search engine optimization (SEO) is the technique or process of achieving higher positions on search engines such as Google, Bing, etc. for particular keywords. When someone searches a specific phrase, a keyword, in the search engine, the pages appear in a particular order, which is the result of SEO. The main idea behind SEO is to achieve higher rankings in search engines so that when someone types a specific keyword, your website appears on top of all the sites. People usually access the top three or four websites; therefore, your website must appear at the start so that people access your site first than any other website. Suppose you own an online casino website in Australia and someone searches for the best Australian online casino to play casino games. If your website appears near the top then he will visit your website to play online casino.


Do your business needs SEO?


Usually, most business owners would respond positively to this question. However, this depends on how you want to do business. Generally, word of mouth generates most of the business. However, recent surveys and trends suggest that more and more people are using search engines for shopping. With the ease of the internet, people are now buying products or services online. So, if your website is easily available online, then you can increase your sales and grow your business.


How does SEO work?


There are so many factors that affect SEO, such as selecting the right keywords, meta tags, building backlinks to your website, adding relevant content, and many more. Achieving higher ranking in search engines is the combination of all these factors. All these factors are legal and ethical, therefore known as white hat SEO techniques. However, some people employ illegal or unethical techniques for ranking their websites, known as black hat SEO techniques. Search engines can penalize sites using unethical techniques for ranking; therefore, you should always follow search engine guidelines.


Should you hire someone for SEO?


Absolutely, Yes. Although anyone can learn SEO, you have to keep your business running. SEO is a long and continuous process; it takes time to learn and employ useful SEO techniques. It is a bit unreasonable that the business owners should be an SEO expert. However, it is essential to be aware of the necessary SEO factors so that you should know what to expect from the person you are employing to take care of your website's SEO.


For an effective and result oriented SEO campaign, you should hire an SEO professional. You can easily find a competent SEO professional online with a little bit of research, as many companies are offering excellent SEO services. However, it would be best if you are careful of someone that guarantees a top spot on search engines or immediate results since ethical and effective SEO is a long and slow process, and it takes months of continuous efforts. There are no shortcuts to SEO, so do not be fooled. These shortcuts and fast methods can invite search engine penalties. Furthermore, it can also result in your site getting banned from search engines.


When looking for SEO professionals, always ask them for their course of action or how they are planning to rank your website higher. Ask them for any previous client they have helped in ranking higher, check their reviews, and compare the strategies of two or three SEO companies before making any decision.

How long does the SEO process take?


SEO takes a long time, so it requires patience. Patience and continue efforts really pay off in SEO. When you submit your website in any search engine, generally, it takes one to two weeks to get indexed, but it's not guaranteed. However, search engines do not update as often as we want them to. They take their own sweet time. With that said, it is must be noted that the keywords that are popular today may not be popular the next day, the ranking goes up and down, and trends also change.
SEO is a continuous and ongoing process, not a one-time thing. You have to keep the SEO process going. There are hundreds of websites vying for your position in search engines; therefore, if you stop doing SEO, you will lose your ranking pretty fast. You should decide how much you can invest in continuing your SEO efforts. Many SEO companies are offering monthly SEO packages at a reasonable price, so finding affordable SEO services is not difficult. These days SEO is a must to keep your business visible online and stay ahead of your competition.