Written by

NewsServices.com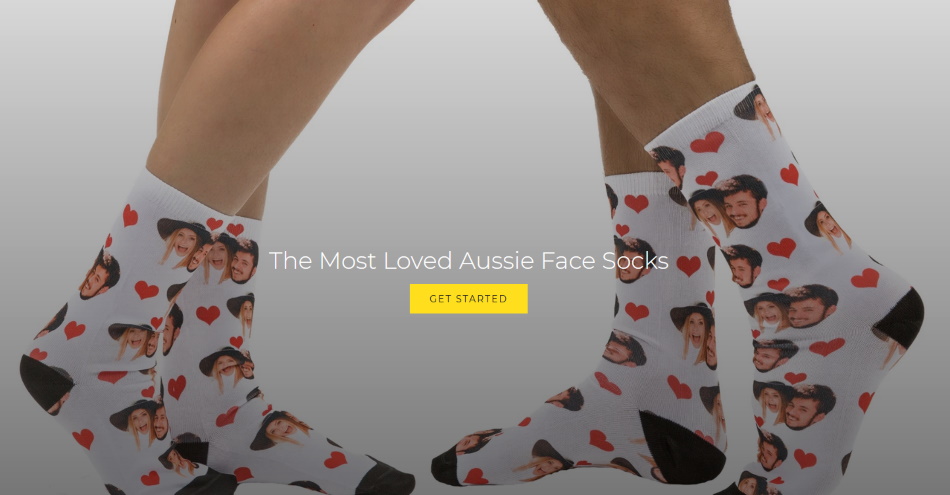 With father's day coming up, custom face socks have become a new gift trend. And it's impressive how this custom face sock trend is blowing up on Tik Tok and Instagram. Though many options are available for custom gifts, custom face socks seem to be trending the most. Right now, if you look at anyone's Instagram search history, you are very likely to find a search for custom face socks there.
With the influx of print-on-demand businesses in Australian e-commerce, personalized gifts seem to be replacing the traditional ones. There is a great demand for customization in the market and face socks being the most ordered custom product.
Socks have always been a timeless and trendy gift. They are a fashion staple that never goes out of fashion. For people who are very trend-forward, socks seem to be a perfect gift. Socks save you from shuffling through different clothing trends. Plus, you can never have too many socks especially if you don't keep up with the laundry.
People are already uploading videos of their custom face socks. Some people are ordering
them for their friends. Some people are ordering them for their fathers. Some people are ordering them for themselves. It has literally become a thing on Instagram and TikTok! You've got to buy custom face socks. You've got to make a video and you've got to upload it or you're out!
With so many colors and sizes to choose from, custom face socks are really blowing up the market. People are going on and on about why they deem face socks as a meaningful and unique gift. This father's day, it's safe to say that all dads are going to get custom face socks as a gift.
Almost all Aussie bloggers and social media influencers are promoting this new cool thing. TikTok is swarming with custom face socks videos, showing what a great supplement face socks are to other gifts. People are also supplementing other personalized gifts with face socks. Many people took to their Instagram accounts to explain the benefits of custom face socks as a gifting option, with guilt-free gifting being the top one. You can never go wrong with socks. Sock sizes and designs are pretty universal. Some also wrote that socks are a gift of comfort. No matter what occasion it is and who are you buying them for, custom face socks are flawless and can be gifted on birthdays, holidays, and other celebrations, even weddings.
This new trend has shed light on the fact that sometimes things that seem small and insignificant can be a nice reminder of thoughtfulness and love. You can add this reminder to the lives of your loved ones or yourself by ordering custom face socks at The Print Cave.