Written by

Richard Skewes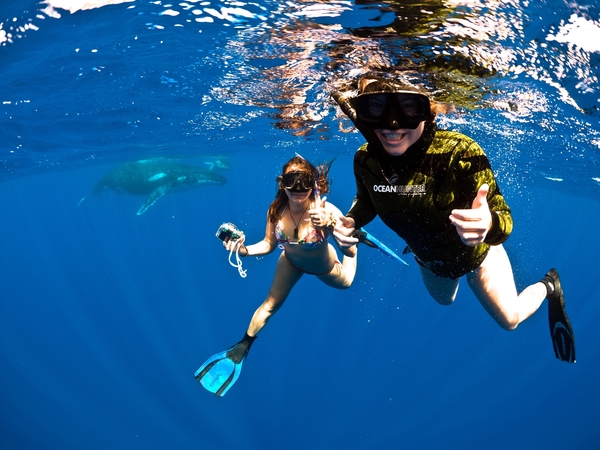 The Pacific Island paradise of Niue, also called "The Rock", is a large, upraised coral atoll with some of the clearest water in the world. It has water clarity of up to 80 metres, creating, the perfect conditions for whale and dolphin watching, or for diving and snorkelling.
Niue offers the best of both worlds for sea and land lovers with a 64km ring road leading to coves and chasms accessed by sea tracks. These and the unique marine life, as well as fishing and diving experiences are just waiting for those with an adventurous spirit to discover.
If you prefer to travel on the water, this standalone land mass Northeast of Tonga provides every yachtie with the perfect destination, says Niue Tourism's Vanessa Marsh.
"We have 19 moorings in Alofi Bay's crystal clear waters, perfect for small to heavier yachts. Our world-renowned Niue Yacht Club also offers you a home away from cabin with a warm smile and a cold drink," says Vanessa.
During the months of July to October, Niue's pristine waters are on the migratory path of the Oceania Humpback Whale. Niue offers a wealth of educational whale watching experiences like no other from land or out on the water.
Old friends Falcon, Gentoo, Stumpy and Alofa are expected to return to the warmer waters of Niue soon to calve and mate during whale season. A whale sanctuary since 2003, the beautiful waters of Niue have long been a favoured place for Oceania Humpback Whales.
Several of these deep ocean dwellers – although not the regulars mentioned above yet – have already returned, so visitors should be booking their tickets to see one of the ocean's biggest creatures up close.
Because of Niue's reef proximity and water clarity, whale watching from land is possible as the humpback whales swim as close as fifty metres from the shore line, having travelled five thousand kilometres to get to tropical waters during the Southern Hemisphere's winter months.
"As Niue's waters are a humpback whale sanctuary, no one is able to approach the whales unless with a licensed, local operator, but we can get up close," says Krystal Hunter, Director of Buccaneer Adventures Niue Dive.
"The humpback whales are so undisturbed here in Niue they feel safe enough to breach and play more often than not. So you really get to know each humpback and their personalities when out on the water."
The whale watching trips have started on Niue and will run through September. Tours start in the morning, run for four hours, include light refreshments and educational presentations on the Humpback Whale, and costs start at $130 per person.
The following tourism providers offer experiences with the humpback whales:
To learn more about going to Niue to take advantage of whale watching, please visit the Niue Tourism website: http://www.niueisland.com/content/whale-watching