Written by

Barney Whistance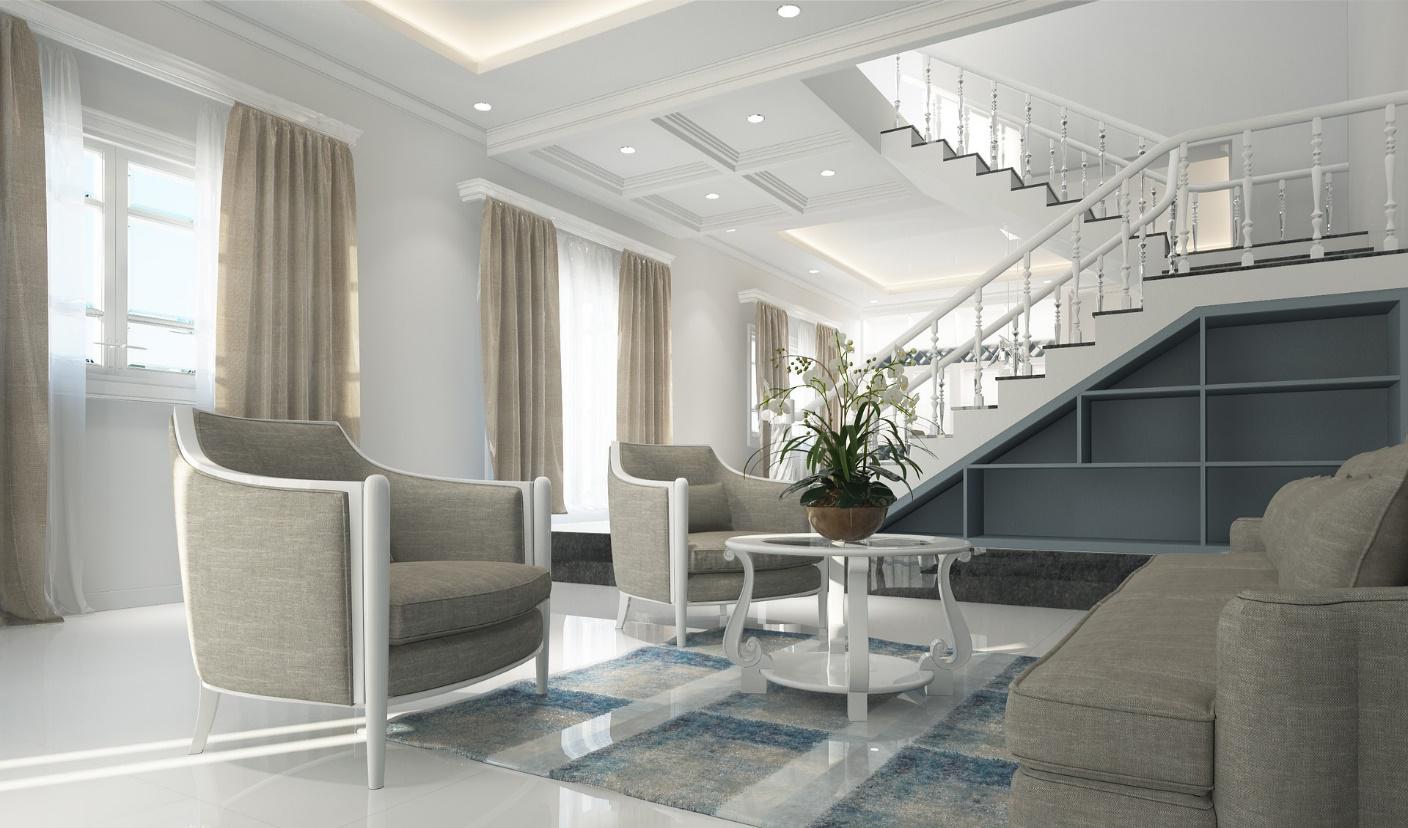 Everyone has a wish for their home to look like a dream home. People usually make a long list of updates they need for their existing homes to look expensive. This doesn't mean that you should wait so long to have a pretty house. Regarding the expensive look for your home, we would like to point out that styling or decorating plays an integral part in any home to look classy and high end. Most people desire to full fill this wish but don't have proper guidance on how to upgrade their house look.
Now let us guide you through all the tips and techniques used in styling an existing home to look like an expensive one. Indoor porcelain tiles can create an elegant home look that gives high-end feel. Furthermore, you need to focus on the existing architectural features of your house to update it to the required level. such as wooden beams, crown molding, built-in bookshelves, hardwood floors, and mosaic tile black splashes are all worth focusing on if you want to make your home look expensive.
Here are some ideas to make your home look expensive which would make you much happier than ever:
Large-Scale Art
You can create a focal point on your wall and provide a wow factor by hanging a piece of art on one of your living room walls. The look will create a high impact and give you a chic environment with little hassle. You can check out more ideas on this website https://www.armstone.com.au/products/porcelain-tiles-indoor/. You can buy large pieces at affordable prices. Do visit flea markets, as well as they, can also offer great quality art pieces at a bargain price. You can get more creative and make your wall art if you're decorating on a budget. While placing the large art piece on your wall, first you have to analyze the space you have on the wall. Then accordingly, hang the art piece.
Paint
If you want your home to look expensive you need to paint your walls. Wall paint is an essential step towards making your house look classy and elegant. The right paint color can pull together a room that can generate a fresher and proper look. While painting the walls you must decide on its color. Since color impacts the look of the house so adding the right shade is very crucial.
You need to find matching decorative pieces and knick-knacks that would enhance the look of your home and look expensive. Therefore, new paint will give your home a brand new refreshing look. On the other hand, you can also purchase a piece of furniture matching with the newly painted walls which will not only upgrade the entire look of your home but will also give you positive vibes.
Update Your Window Coverings
Window and drapes coverings can be quite costly but it can make your room look expensive. You can take some tips or ideas from this website https://www.artsandclassy.com/how-to-make-your-home-look-more-expensive-on-a-dime/. You can make the window drapes look high end by simply adding the curtains correctly as well as adding extra panels to make them look luxurious. Single curtain panels will give you a cheap and mundane look so you need to look for double paneled curtains that give your room an expensive look. Place the curtains close to the ceiling and keep the curtain rod high. Furthermore, find out ways to maximize height. The curtains should be placed correctly and should be wide enough that drapes can be collected to the outside of the window frame. This will make your windows look larger than before and give a grand look. You need to get at least two or three panels for each of the sides for the large window that will look nice on it. A pretty curtain hanging rod and rings can make your room look fancy and luxurious at the same time.
Styling
Once all the above steps are achieved then comes the styling of the house. A room will never be finished if it doesn't have any styling. You can your personal touch through elegantly styling your home. You can find some of the tips on this website https://www.rd.com/home/decorating/expensive-looking-home/1/. No matter how well decorated your house would be, it still needs styling every three months. You can have some fun by putting interesting art pieces or decorative pieces on the sideboards, coffee tables, shelving, and mantel. You can still do many things by carefully placing and fluffing your throw pillows instead of just leaving them scrunched down in the living room. You need to keep all your pillows horizontally while using them as décor. You can also use decorative rugs to add a pop of color to your living area.
If you fail to do all these things, you won't worry about it, since there are lots of ideas you can find out while surfing the internet.
Conclusion
In some instances working with a professional designer may offer you cost-savings because of the lack of experience one may have in styling the home you will see that your home makes a great difference in your daily life because it adds color to the personality and a person feel good and positive when he or she is happy. Therefore, making your home look expensive can give you good vibes as well as make you feel relaxed.