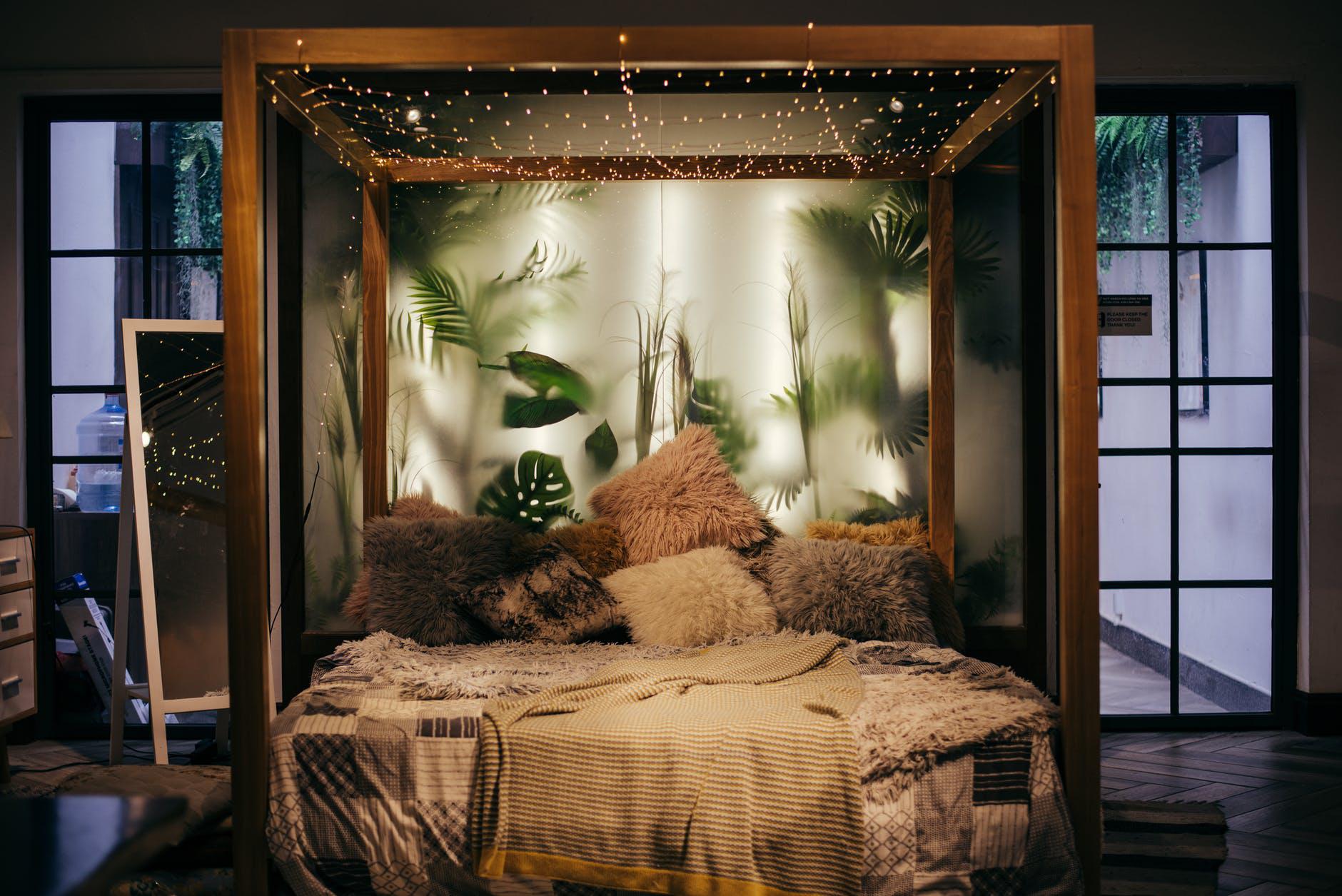 It is always nice to add a little spice to your relationship no matter how many years you have been together for or even if your relationship is very new. Keeping the feeling of love alive in a relationship is very important for a healthy and happy life.
A romantic relationship will help in improving your understanding and make your bond stronger. When couples stop making small efforts in a relationship, they end up having dry, uninspired, and unhappy feelings towards each other. Due to this reason, couples may entirely lose interest in their relationship.
You can maintain a romantic relation with small efforts like
Your thoughtful words, praises and kind attitude towards your partner

Keeping yourself well maintained

Adding a little romantic touch to your house especially your bedroom

Surprising your partner with gifts or events
If you want to enjoy days full of romance with your partner, here are a few tips that you can follow: 
1) Use scented candle and wax melter


Scented Candles
create a delightful, warm, and romantic atmosphere in a bedroom. Fragrances play a significant part in stimulating our senses. A pleasant scent can make your mood amiable and romantic. Fragrances are also used in aromatherapy. Hence they are quite helpful in improving your health as well.
Good scented candles will help spark a romantic feeling in your bedroom. The dim lighting of candles beside your bed will further add to the overall mood. Scented candles are available in countless designs and fragrances that you can choose from according to your preference.
Another that you have to consider to have a good romantic smell is a wax melter from
Devon Wick
. It will provide a good mood for you and your partner that will surely last for a long period of hours. No matter which style you end up going with, the next step is grabbing your wax cubes, along with some tealight candles if you decide to go that route. You can sit back, relax, and enjoy the delicious fragrances.
2) Add a canopy to your bed
There are different pros and cons of a canopy bed, but when it comes to adding a little romantic touch to your room, it is a winner. The beautiful ornate fabric draping over it creates a dreamy theme.  
You can select the color according to your preference. But since it is a room shared between a couple, the color has to be suitable for both his and her. The most popular ones are whites or off-whites, as they make your bed look extremely cozy with a touch of elegance. They also help in regulating the temperature. Moreover, canopy beds are available in plenty of styles and can be customized according to your preference.
3) Frame a large couple's portrait
You may already have some framed pictures in your room, but a large framed photograph of you and your partner on any wall of your room will be a brilliant idea, especially if it is hanged on the wall behind your bed.
Whenever someone enters the room, it will be their focal point. 
You can also create a "Wall of memories," aka gallery wall in your room. Frame every special moment shared between you and your partner and have it hang on a wall. It will warm your hearts and open a topic for conversation while you reminisce about the captured moments together. 
4) Beautiful lightening
Lights play an essential role in a room. A beautiful dim light setup will help in creating a romantic setup. 
There are many ideas to make your room lighting romantic. You can also decorate your gallery wall with fairy lights, which will give it a cozy vibe.
5) Flowers 
Flowers are called a "symbol of love." Each flower has a meaning, beauty, fragrance, and color, which is unique. You can put your favorite flowers in a vase to give your room a beautiful look and a pleasant fragrance. 
During your special romantic nights, you can put some rose petals on your bed and sprinkle them in the bathtub as well. Rose petals on the floor will look great if you are planning a romantic couple dance with your partner and make your night even more special and memorable.
6) Color of the room
The color of the room helps in enhancing the overall look of the room. It also has a significant effect on your mood. If you desire some romantic vibes in your room, it is important to add those colors, which will do so.
Bold colors like red, black, brown, and caramel, along with shades of purple and golden, can add to the romantic atmosphere in your room. The color of your walls should complement the color of the furniture and floor.
7) Always make the bed
Develop a habit of making your bed as it gives the bedroom a clean, organized, and elegant look. If your surrounding is good, you will feel at peace. It will help in relaxing your mind, which will bring out the romantic side of yours.
8) Keep the room nice and clean
It is impossible to get romantic vibes in a messy bedroom. So try to keep your room clean and tidy. A clean and classy bedroom will appeal to you and your partner. It will help create an inviting and positive vibe.
9) Play some romantic music
According to a 2013 study in the journal of positive psychology, people can improve their moods by listening to music. Music plays a significant role in relaxing your mind. Your mood changes according to the type of music you are listening to. Therefore, to create a romantic atmosphere in your bedroom, play some romantic music. You can always look for recommended playlists online. 
10) Wear sexy nightwear
It is quite hard to create a romantic atmosphere while wearing PJs regularly. Your nightwear should be hot and stylish to attract your partner.
Final thoughts
Relationships are no doubt built with love, respect, care, and understanding, but it is essential to keep the attraction and romance alive in your relationship. A couple can do various things to have a stronger bond, especially with their bedroom. It is their private space, which should look and feel a certain way for them to connect and work on getting closer.