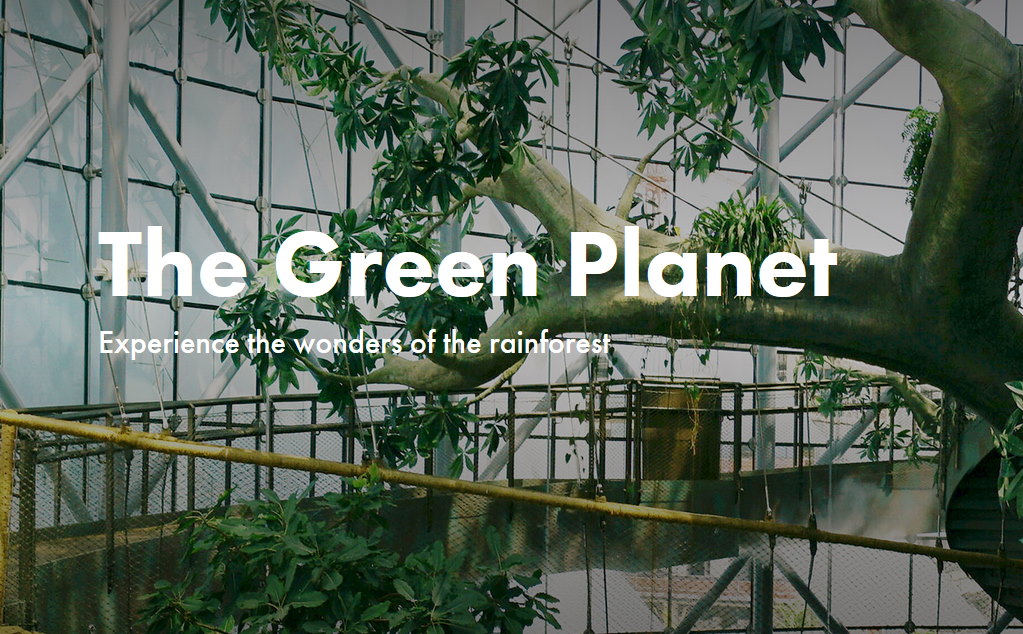 Discovering Dubai is not just about checking out its record-breaking infrastructures or riding camels or visiting man-made islands.
Yes, it's a treat to see Burj Khalifa, or visit one of the world's largest malls, the Dubai Mall, or enjoy a Safari experience, but that's not all you can do. If you want something thrilling or educational, then why not try booking a ticket for a bug encounter in Dubai?
There are many places to check out if you want to encounter bugs live. Some exhibits feature the lives of bugs, which can be entertaining, especially for kids.
What can you expect from a bug encounter and what can you learn from it? Here are a few:
Learn about the habitats of bugs. Bugs have different habitats, and they're all featured in an exhibit. In a natural setting, bugs are normally seen nestling into cracks while others scatter around mountains as well as desert sands.
When you visit a bug exhibit, you'll learn more about ants and how they're constructing their homes in trees by bending leaves over itself; ants working together to build their perfect nest. You'll learn about honeybees and how they build hives and what they're made of.
You'll discover how massive mounds are created by termites. You can also discover which bugs enjoy living on the water.
See different collections. Bugs belong to different groups, and they're sometimes displayed according to their type or their color or what they can do.
In some museums, for example, they present a collection of ladybugs according to its colors, from the bluest ones to the reddest ones.
Each of these collections is illuminated by strobe lights to make it more appealing. If you're into photography, this section is a great one for you.
You'll capture the bugs with their vibrant colors while resting in leaves or flying. Apart from ladybugs, you can also see collections of butterflies and dragonflies.
Get up close. One of the most thrilling and exciting experiences during a bug encounter is an up-close experience. You'll get to hold these creepy crawlies, no matter how big or small they seem to you.
It's a one-of-a-kind experience for kids because they only get to see bugs in their environment but don't get to touch them, but in a museum, they'll feel connected to these crawlies and appreciate them more.
It could also help them in overcoming their fears because once they get to hold them, they'll understand that these small crawlies are harmless. And what better way to remember this up-close experience than a picture!
Get to know a biologist. In an exhibit, you'll see a lot of bugs and insects - worms, millipedes, roaches, tarantulas, ladybugs, butterflies, and a lot more.
The person taking care of these crawlies is an experienced biologist. During your visit, you can ask anything you want to know about these bugs because the biologist will happily answer them all for you.
If you want to learn how bugs eat, or how they sleep, or how they reproduce, then fire away those questions. If you're thinking of becoming a biologist one day, then take this opportunity to learn more about it from an actual one.
Visit behind-the-scenes areas. Apart from the actual displays of the bugs, you can get a peek at another part of their lives by going behind the scenes.
These areas could be where they're being taken care of when they're sick or how their caretakers are feeding them.
It's in these behind-the-scenes areas where you get to see how these animals are taken care of and you'll get to hear stories of how these insects have traveled to get to where they're at now.
You can also hear tales from what some organizations are doing today to save bugs all around the world.
Play games and have fun. When you're visiting a museum full of bugs, it can be a bit boring sometimes. But not when it's educational and fun at the same time.
Some places that offer bug encounters include games in their tours to make it more entertaining. Some make it interactive by providing games where kids get to play bug-themed activities. Some provide pages with insect drawings for kids to color.
Some offer origami classes where kids learn to create different kinds of bugs from colorful papers. And some simply provide magnifying glasses so kids can take a closer look at the bugs' eyes, or feet, or wings.
Visiting a bug encounter park or museum is one memorable thing to because you'll learn a lot from it and you'll have fun at the same time.
Remember that not all places have the same featured insects or have the same tour extras so find the best tropical forest encounter in Dubai that will make your bug encounter the most memorable one.