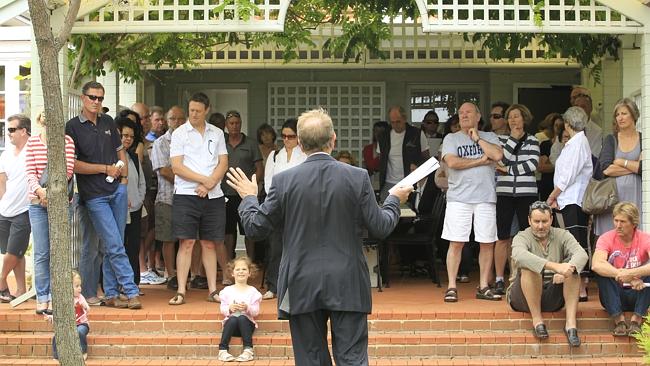 Perth 6 August 2015: Western Australians selling their homes are being encouraged to consider doing so by auction.
Chairman of the Real Estate Institute of Western Australia's Auctioneers' Network, David Lynch, said auctions were not as popular in WA as other parts of the country, but that attitudes were changing.
"As the property market slows and the number of listings rise, auctions can be a great way for sellers to stand out from the crowd and achieve a shorter selling time," Mr Lynch said.  
Mr Lynch said auctions also helped give the listing a shorter campaign and marketing period, bringing out the more serious buyers on the day.  
New data from reiwa.com is showing that the average number of days on market for the traditional 'private treaty method' had blown out to 71 days, the longest reading in three years.
"By comparison, the average number of days on market for a property that is sold by auction is 40 days, a time saving of a full month," Mr Lynch said.
REIWA auction data show that over the last three years, the average number of days on market for a traditional sale was 64 and for an auction it was 37, a time saving of 27 days.
"There is renewed interest in the auction method as people learn about its advantages and discover how popular it is in Melbourne, Sydney and Brisbane.
"The level of local interest around an auction can be quite high and a successful bidder will now find more flexible terms in the process.
"Traditionally, a successful bidder might be expected to make a 10 per cent deposit on the day, with a further 30 days to hand over the remaining sale price.
"These days, with the seller's agreement, the deposit can be between 3 and 6 per cent and the buyer can choose between 30, 45 or 60 days to settle the deal.
"This flexibility is more inclusive of the market and allows a greater number of potential buyers to consider buying at auction," Mr Lynch said.   
Mr Lynch said the auction method gave sellers the confidence of knowing that bidders were approved to buy, had finance approved and that settlement was likely to go ahead without surprises.
Over the last five years, the quickest average time for sale by private treaty was 50 days in the December quarter of 2013. The same time period saw the shortest number of days on market for auctions with an average of 33 days.
Read more at
Perth Now