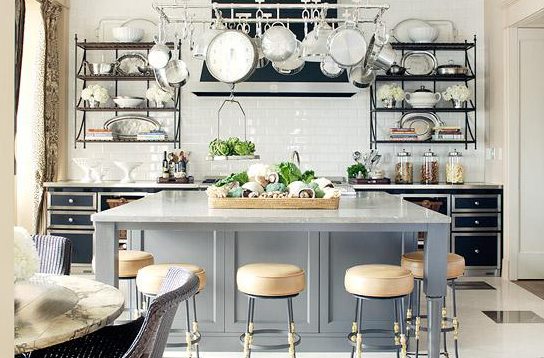 Whether you rent or have a unit of your own, decorating it with furniture is one of the most exciting parts of the process. But it can be expensive and inconvenient as well. As an option, you can try appliance and furniture rental, which can give you flexibility and save you the hassle in buying stuff for the house.
Having your furniture at home is great. You can call yourself a certified adult because of the commitment that you're willing to take in owning something at home. However, are you ready to maintain the use of it? Would you be willing to carry those if you transfer places? Are you sure that it is the furniture that you want for the rest of your life? 
Why Should You Opt to Rent Furniture?
This is the best option for unit renters. Renting furniture that suits the particular unit you have is safer than buying those that you're also required to transfer once you relocate.
Would not it be more personalized when you have the chance to choose a couch that matches the colour of the wall painting, and a coffee table that fits perfectly in your living room area? Renting a piece of furniture is also convenient as it costs you less for something elegant and classy.
You can have your dream furniture at a much less amount than buying it. Sometimes, bought furniture becomes a liability and not an investment. So if you know that you're moving someplace else soon, you do not have to bring a lot of baggage because that furniture is only rented. It will be delivered right at your doorstep and picked-up directly when the renting period ends.
Factors to Consider in Choosing Furniture
Once you have settled in renting furniture for your home, have an overall theme first in mind. Do you want a modern chic unit or a coffee house inspired room? Decide on this first, and you can start looking for ideas online.
After that, have an interior design plan by drawing what you envision with the room. You can use redecorating applications for better planning if you're not good at drawing. This way, you can ensure that the size of the furniture fits the available space of the room, and estimate the other furniture that you will place in there. See to it that everything complements each other too. Try to achieve a balanced and minimalistic look for the unit.
Your budget for furniture can be the most crucial factor in renting furniture as this factor limits what you can have. You can rent something based on how much you pay. Just remember to save that money as this is one of the reasons why you opt to rent stuff rather than buy them. Make sure that the furniture you rent is comfortable to use. It's not enough that a piece of furniture is aesthetically pleasing and checks the mood that you want to set. It should be a piece of durable and quality furniture.
And ultimately, only rent ones that can serve its function in the room. Do not have an item of furniture that you would allow to sit there just for display. You cannot be spending money on furniture rental like this. Define your need for such furniture before making that deal. Maximize the flexibility, convenience, and cost-effectiveness of renting the furniture that you always wanted. It would make your house into a home.