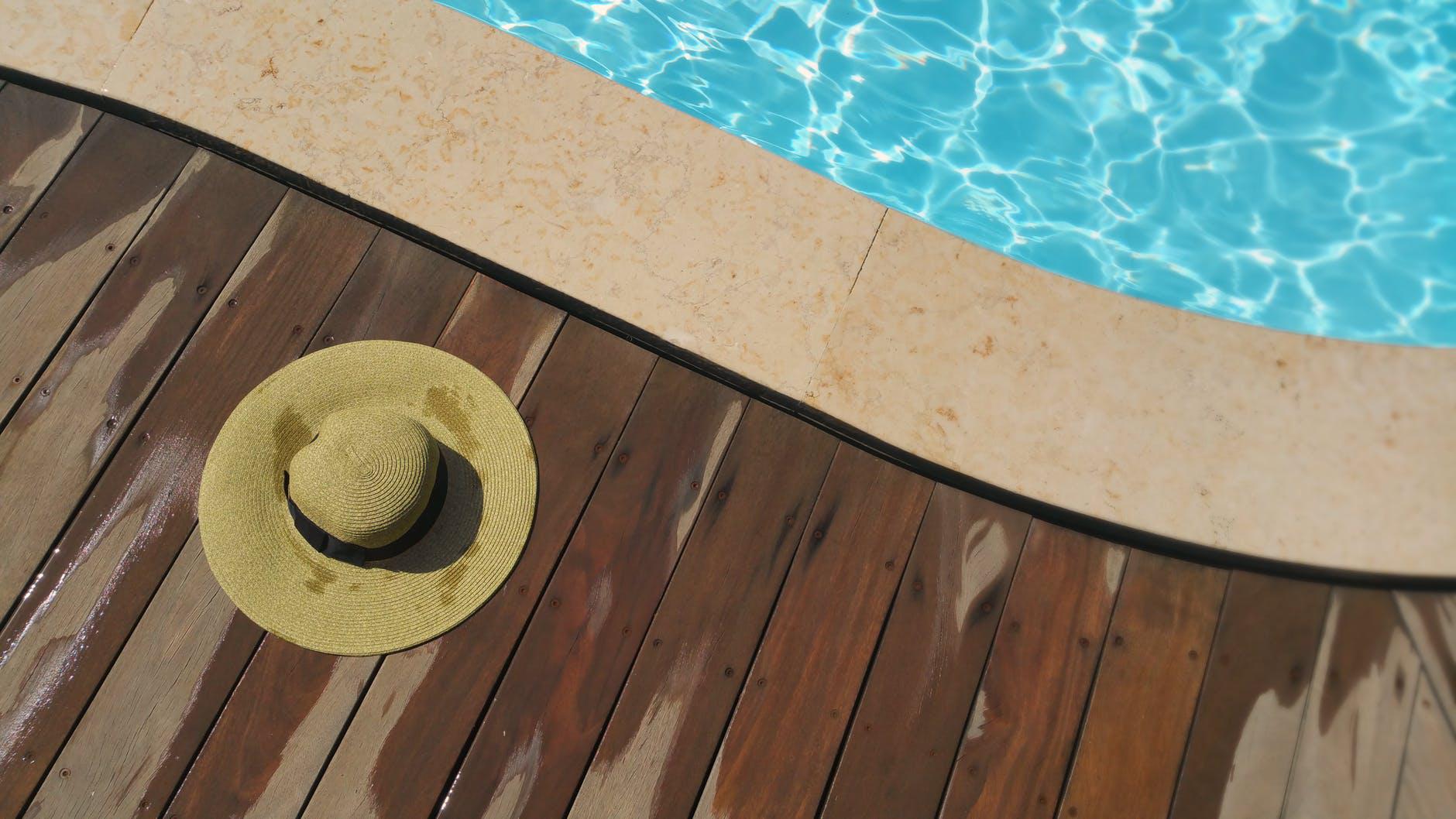 In summers, everyone looks for a spot to laze around to save themselves from the hot summer heatwave. If you like to work out and relax your body, then having a swimming pool in the house or backyard can solve this. If you are planning to build a pool in your home, then you need to consider all the technicalities before starting the building process. Efficient space usage, landscaping, surface finishing, and creative designs are some of the key features of a functional and good-looking swimming area.
Here are a few things that you need to know while designing your pool area.
Select A Pool Type First
Pools are generally divided into three types depending upon the different materials that are used in building a pool. Fiberglass, vinyl liner, and concrete pools are the most common types of pools. Each type has its pros and cons, and before building a pool, you can always consult a professional pool builder to understand the basic difference between each pool.
A concrete pool needs timely cleaning to save the algae from settling on the concrete surface. Sometimes it is hard to get rid of the stubborn deposits from the concrete surface, and you will have to use a chemical solution to clean it. The pH level of water in concrete pools is higher. The alkaline properties of concrete keep seeping into the pool water and increase the pH level. With kids in the house, it is better to choose a material that has inert properties and does not affect the water chemistry.
If you are looking for a low maintenance pool, then fiberglass is the right choice for you. Fiberglass is a little expensive, but it will save you money in the long run. Swimming pool enclosures can keep the pool water from pollution and bad weather.
Design Considerations
The design phase will allow you to have a look at the physical features of a pool area. You will have to measure the pool location and mark the space. Once you have the measurements, it will be easy to find out the total cost and other possible expenditures.
Adding a pool to your home or any building is a good building extension project. It is a very effective way of maximizing space usage.
While building a pool, make sure that there is minimum space wastage. For ensuring children's safety, the pool should be visible from inside the house, or if you want to build an indoor pool, make sure you can keep an eye on the kids.
Add Some Extra Features
If you have enough budget, then you can add some lighting and other water features to the pool. It enhances the overall ambiance of the pool. When the initial cost does not fit your financial limit, then you can leave the spaces for light and water and can add them later on. The cost and management of retrofitting are very costly. You can install an automated water filler and water cleaner in the pool. For saving the pool water from dust and pollution, a sand filter or a pump can be used.
Pay Attention To The Landscaping
A pool can look much more attractive when the landscaping around it is aesthetically pleasing. You can use your expertise and taste in building a beautiful landscape around the pool or consult a professional landscaper. When greenery is added around relaxing spots, it becomes even more attractive. Adding some green plants will also provide shade during the summer heat.
Compare Prices And Decide Your Budget
Compare your local pool building prices first and then set your budget. A little diligence in this step will create convenience for you in the future. Do not try to fit everything in a limited budget. Be practical and make feasible choices. Never compromise on the pool building material. A financial advisor can help you in drafting a friendly budget. To see the work of a contractor, you can visit a few of their sites. Besides the real budget, keep some cash for the unforeseen costs and setbacks.
The Final Word
Pools are a very relaxing spot for having great family time. Indoor and outdoor pools have their design technicalities. There are three basic types of pools, and this classification is based on the material being used. Fiberglass, cement, and tiles can be used for building a pool. The pros and cons of each material are different. Materials will also determine your total budget. Fiberglass and tiles are expensive as compared to cement. Cement pools have a high maintenance rate, while fiberglass can be managed easily. Building a pool is a part of a home extension. The depth, width, and length of a pool can be decided after finding the space availability in your home. Compare the rate of your local pool builders before signing a contract with them.