Written by

Heron Ceilings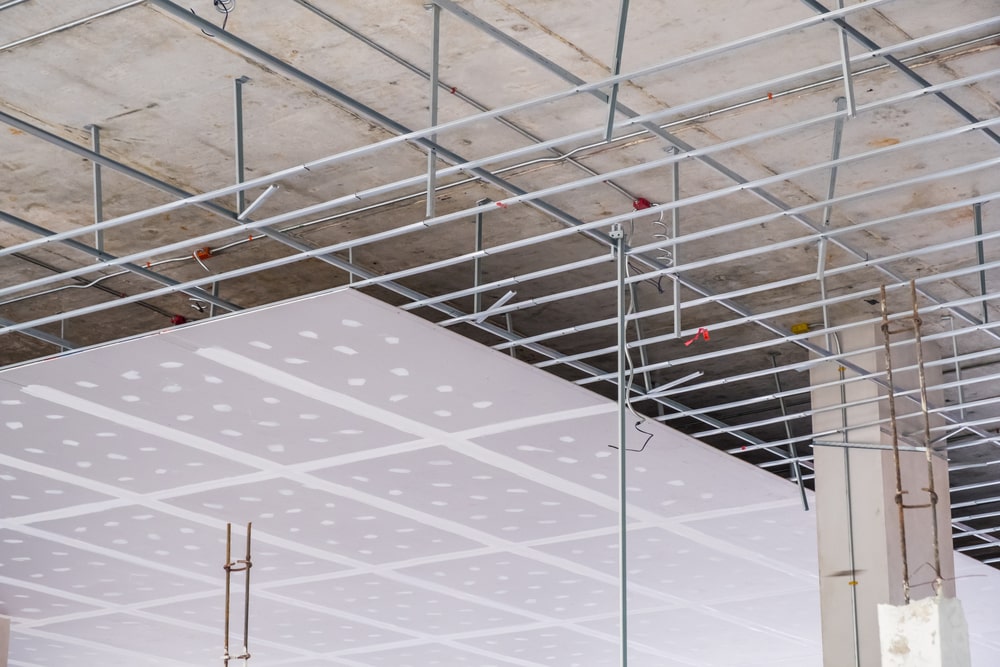 If you are thinking of installing a suspended ceiling in your residential or commercial premises in Perth, you may want to know about the standards that are required so that you can comply with appropriate building codes.
There are different types of suspended ceilings including:
Panels and tiles - a convenient choice to conceal any overhead structural work
Hidden grids - a great choice for creating variations in colour, pattern and texture
Stretched ceilings - a little more upmarket and custom designed.
Whatever the choice of suspended ceiling, you want to be sure that your chosen installer follows appropriate guidelines and standards.
In Perth, we need to follow AS/NZS 2785-2000 - the Australian and New Zealand standard for suspended ceiling installations.
The standard sets out important guidelines including what the minimum design, construction, installation, maintenance and testing requirements are, and also how it is attached to a supporting structure.
The standard ensures that any type of installation is covered - commercial or residential, so whatever your Perth based project is, your next step is to find an installer with experience and who can show that they meet the standards.
Your project might be something small to hide a stain in an existing ceiling, or it could be a little more detailed so that your suspended ceiling creates a statement in the dinging zone of a boutique cafe in Perth.
Whatever the project, you need a professional and experienced team who are local and know a thing or two about creating a wow factor with best practice in mind.
A suspended ceiling installation Perth company needs to ensure that they work with other building trades and can take into consideration things such as:
Ductwork
Lights and cables
Reflective surfaces
Temperature and humidity are considered
How these changes fluctuate when there are people in the building, and when the building is vacant
Understand how to work with an architect to ensure that the right anchor points are used
The standards are quite detailed and stepped out to help ensure building regulations are met, and incorporate elements such as allowing for wind (if it is a suspended ceiling in an outdoor space like a stadium, for example) or allowing for the different types of building constructions - like a timber building vs. a building made of brickwork.
What's more, the type of materials used in a suspended ceiling is stepped out in the standards.
Plasterboard specifications need to be met, same as understanding the load on the structures above if the suspended ceiling is to use tiles or other decorative materials.
When you are choosing someone, you want to ensure that your contractor of choice is familiar with the standards, as they provide best practice guidelines for the building industry.
Suspended ceilings can be quite a technical project, so when you are choosing a contractor, be sure to see their portfolio of their work, look at their building licenses, and ask what quality standards they comply with.
Be sure to choose an installer who has a good reputation, and is familiar with your project - whether you are choosing a commercial suspended ceiling installation or a residential one.