Written by

Sarah Williams
The leaves are falling, which means your yard is a mess. Check out these 3 fall landscaping ideas to keep your yard looking good year-round.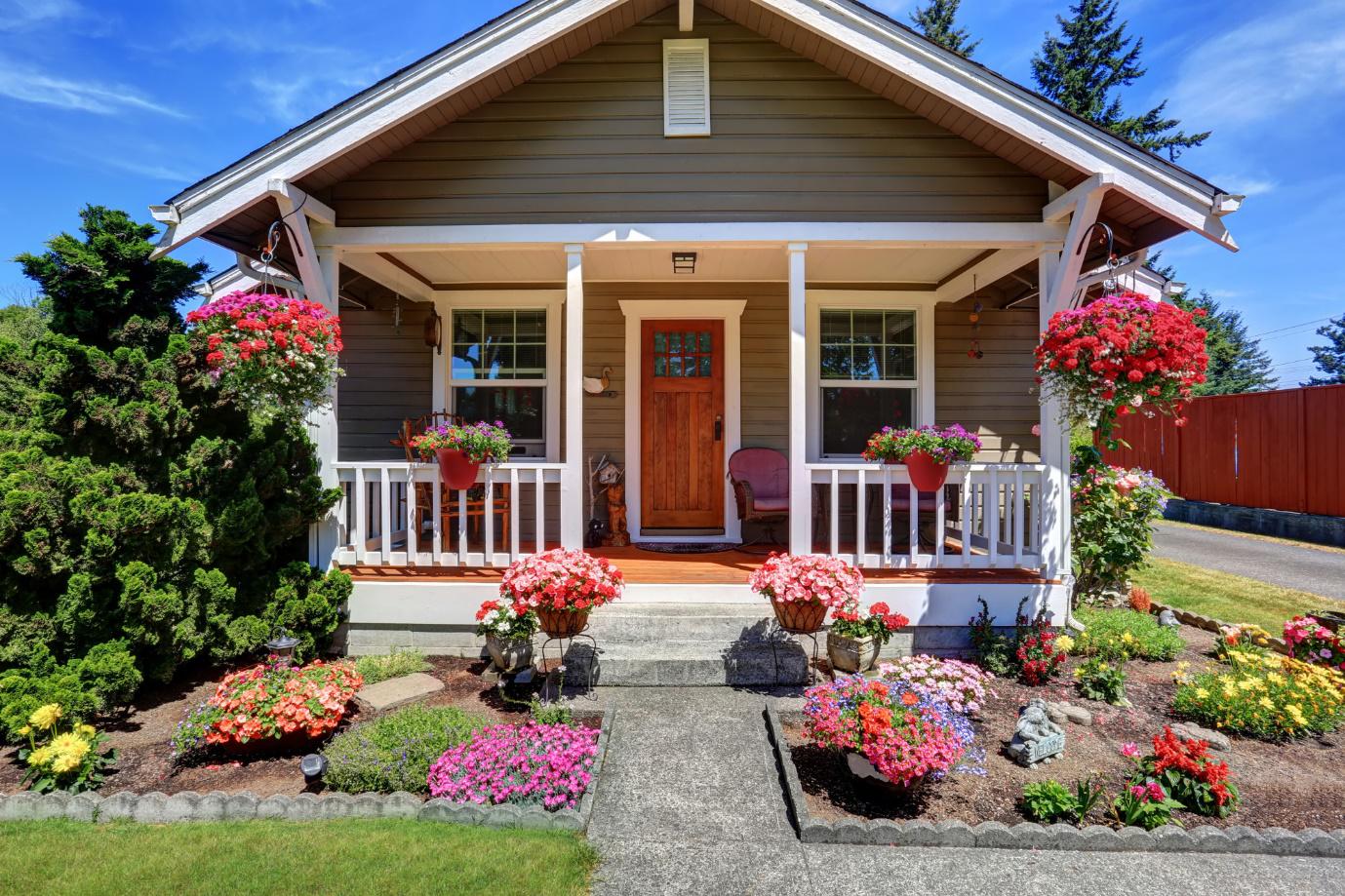 In about a month fall leaves will begin to cover your yard like blankets of snow. When that happens, all your beautiful summer landscaping goes down the drain.
No worries. You can reimagine those same yard designs by transforming them into fall landscaping ideas.
Landscaping encourages socialization. People spend more time outside with their family and friends when their yard looks great. When they're gathered outside, they engage in physical activity. A good amount of outside exercise is great for health.
It alleviates stress and raises your mood.
Landscaping also benefits the environment. Planting trees and flowers make the environment sustainable for local wildlife and birds.
Keep an eye out for those falling leaves. That means your yard is about to be a mess. Moreover, it is during this time that a leaf blower can be an incredibly useful tool for keeping your yard neat and tidy - accordingly, if you are considering investing in a leaf blower for your yard, you can find a wide range of leaf blower reviews for some inspiration on this helpful website: https://thebestleafblowers.com/ryobi-ry40402a-155-cordless-jet-fan-blower-review/

Check out these five fall landscaping ideas to keep your yard looking good year-round.

Build a Rock Garden
Rock gardens work with any season and any theme, depending on your desired landscapes. Rock out this fall with landscaping by building a rock garden.
Adding a naturing element like this brings attention to surrounding foliage.
It's a wonderful way to display unique plants and trees. Depending on your preference, you can design a faux river bed or go with the rustic look—stones, plants, and soil. Because rock gardens are low maintenance, you can set them up in any size yard.
Also, if you have an area in the yard where weeds persist to grow, rock gardens help prevent their spread.

Take Fall Landscaping Ideas to the Next Level With Gourds and Pumpkins
You don't have to build a pumpkin patch, but oh my, how beautiful do gourds and pumpkins look in a yard.
Gourds grow in different sizes and colors, adding a natural-looking setting to your yard. These large odd-shaped fruits draw attention and give a yard a traditional fall feeling. Here's how to grow a couple of pumpkins this fall:
Pick your pumpkin seed

Space the seeds out and plant them in a sunny spot

Water and fertilize your pumpkin plants

Harvest the new pumpkins when they're ready
As your pumpkins and gourds grow, you'll notice how their natural colors blend with fall.

Plant and Grow Multiseason Plants
Why waste finances on plants that die after the season ends. Get more out of your money and yard by planting plants that grow through seasons.
Consider planting perennials. These blooms grow through late summer while adding color to your yard all fall season.
Plant some Nippon daisies near the outside of your front door. Spruce up the edges of your yard with yellow blooms of Goldenrod. They grow as tall as 24 inches and require little maintenance.
For some pops of red and orange, consider planting helenium. They grow and bloom like daisies but in true fall colors. Grow them in the sun and watch as they sprout up 3 to 4 feet in beautiful arrays.

Get Your Yard Ready for Fall
All the hard work you put into your summer landscaping doesn't have to go to waste. These fall landscaping ideas may make onlookers slow down and give your yard a second glance.
Need some more ideas for your home and garden. Take a peek at our lifestyle guide and get tips to take your home to the next level.