Written by

NewsServices.com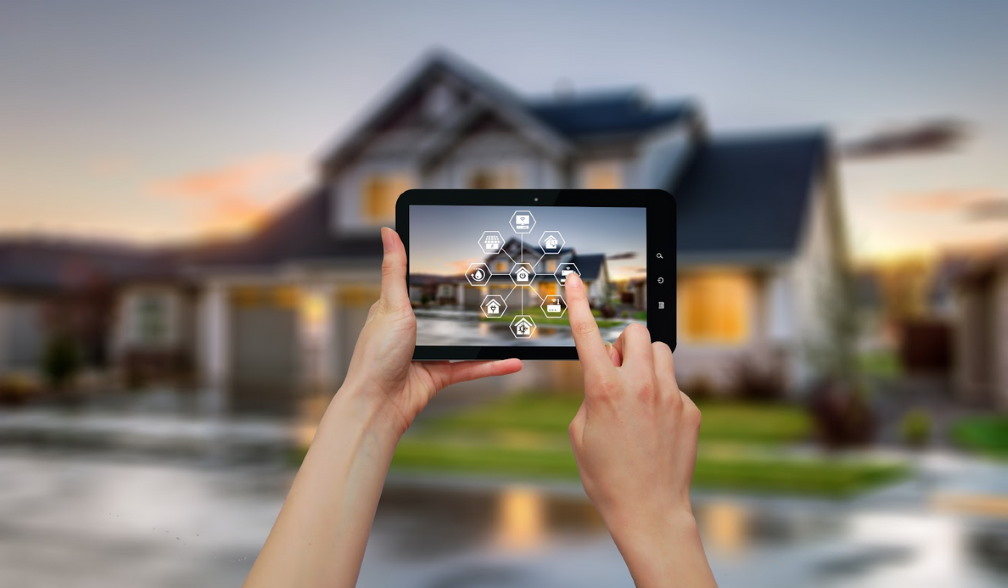 If you're reading this, it's obvious you're interested in making your home smart. Technology and the era of the Internet of Things (IoT), in particular, have made it easy for home devices to be connected and operate together. They share data and consumer usage and automate processes around the home as per your preferences. Making your home smart enables you to control devices, appliances, lighting, and thermostats remotely from your tablet or smartphone via the internet.

However, before making your home smart, you first need to know what you want to achieve. Is it to save energy and associated costs, safety, or convenience? Sometimes, it could be pressure from your teenage children to make the home 'cool.' Knowing why you need to make your home smart is crucial.
All these may sound intimidating, especially for non-tech savvy persons, but it isn't complicated if you have the proper technical guidance. This simple guide will help you through the basic process of making your home smart and what you'll need to make that happen:
Where To Start
First, you need to prepare your home's electrical architecture to accommodate smart devices. You might need to involve an electrician to come and look at the electrical framework. Installing smart bulbs also requires basic electrical knowledge or the services of an electrician. For residents of the Peninsula, the Mornington region, Bayside, and the areas surrounding, you can trust the services of Southside Electrics, Frankston electrician and any other reputable electricians in the region.

In addition, you should be ready to welcome tech assistants to set up and store your preferred habits and commands in the system.


* Your Internet Connection Should Be Excellent

A smart home requires a good internet connection to work flawlessly. Therefore, the first thing your home requires is an excellent Wi-Fi connection.

When you have more devices in the home relying on the internet, the connection needs to be strong enough to connect all the devices. If you have a slow connection, ensure to get in touch with your internet provider before making your home smart.


* Choose Your Assistant

Voice-controlled assistants simplify control of your home by simply using voice commands. Look at the available voice assistants and their unique features.

* Amazon Alexa: A product of Amazon and an immensely popular virtual assistant in smart home devices. The Alexa system is made to work with a wide range of home processes, including sound, door locks, security systems, and thermostats, among others.

* Apple Siri: This is a product of Apple and also a popular virtual assistant. Although mainly used for giving directions on iPhones, Siri is also excellent in smart home assistance. One of the enormous benefits of using this assistant is the ability to connect all your Apple devices to control your smart home.

* Google Assistant: It's considered the smarter device with respect to artificial intelligence because it's tied to Google's search engine. This makes it have a wider array of questions and a higher likelihood of giving a correct response. However, some people find it annoying that you have to summon the assistant by saying, 'O.K. Google.'

* Building Your Smart Home After choosing your home assistant, it's essential to know what level of information you give to your smart home devices. Here, you also need an automation company well conversant with setting up smart homes.

* Smart Home Lighting: Smart home lighting makes it easy to control your lights using your smartphone. In addition, smart lighting is affordable and easy to set up. You can buy

smart light bulbs,

fit smart bulbs into your existing home fittings, or get an electrician to wire your lighting mains to respond to the system. Then, when everything has been set in place, all you need is to connect the lights to your smartphone through an app and you can control them as you wish, remotely too.

Smart lighting allows you to schedule when your lights turn on and off. This way, you can program them to turn on even when you're away so your house appears to be occupied, warding off intruders.


* Video Doorbell And Smart Lock:

Securing

your home is important. Among the best security innovations is the video doorbell. It sends a live video to your smartphone when someone is at your door, even when you're not home. In addition, it plays the role of an intercom in case you're in the house but can't get to the door fast enough. Similarly, a smart lock reduces the worries that come with forgetting or losing your keys.

* Controlled Home Temperature With Smart Thermostats: A great benefit of smart thermostats is the convenience of being able to control the temperature of your house no matter where you are. You only need to establish a schedule of when the thermostat will turn on or off.

* Installing Smart Plugs:

With smart plugs, you can turn the devices you already own into smart devices without the need to rewiring your home and getting new appliances. Smart plugs can also be connected to smart speakers so you can use voice commands to control systems around your home.
Takeaway
This guide only shared the basic steps to turning your house into a smart home. Other smart components include smart home smoke and carbon dioxide detectors, audio, irrigation, and security cameras, among other home systems. You can start installing based on your priorities. When you aren't sure where to start, seek advice from reputable automation companies and technicians.