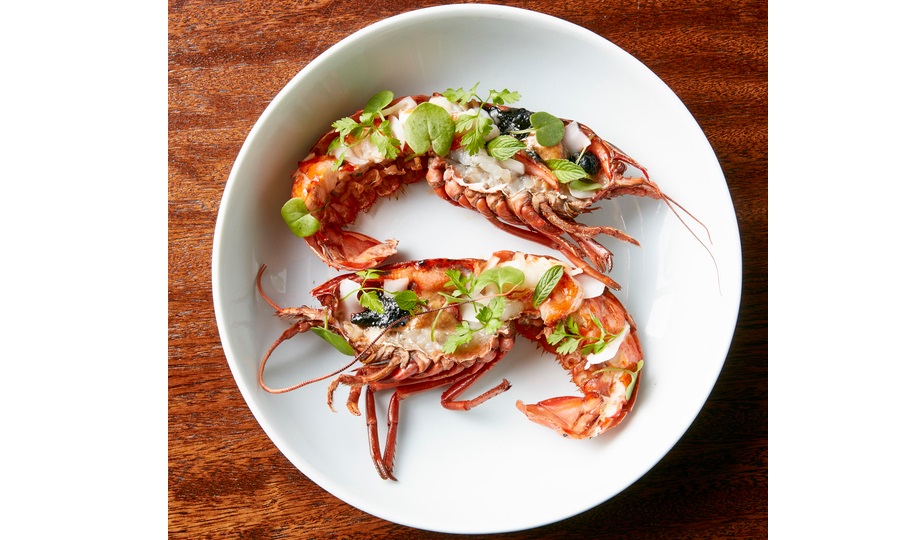 Momofuku Seiōbo have debuted a new tasting menu from the culinary team led by Executive Chef Paul Carmichael.
Paul Carmichael, formerly the Executive Chef of Momofuku Má Pêche in New York City, relocated to Sydney this winter to take over the kitchen at Momofuku Seiōbo. During this transition, Paul focused on acclimating to Sydney and Australian ingredients while simultaneously developing the current tasting menu. Veronica Trevizo, formerly a Development Chef for the Momofuku Lab and Sous Chef at Momofuku Noodle Bar, has also relocated to Sydney to assume the position of Sous Chef at Seiōbo. The new multi-course tasting menu draws inspiration from the bounty of Australian ingredients and the diverse backgrounds of the culinary team. 
"When I first arrived, I took the time to get to know the city, the culture, and the cuisine," says Paul Carmichael.
"Having access to new ingredients and the invitation to be creative in a new space has been a unique opportunity. I'm just excited for our guests to experience the menu that our team has been working so hard to create. It is truly a collaborative menu inspired by Australian ingredients. I am still learning about all that Sydney has to offer and really look forward to being a part of the culinary community."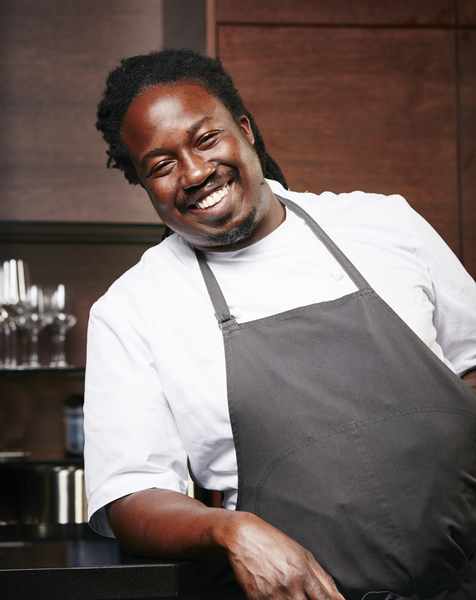 About Paul Carmichael, Executive Chef of Seiōbo
Executive Chef Paul Carmichael is originally from the island of Barbados, where his first professional kitchen experience was at Sandy Lane Hotel.  After graduating from the Culinary Institute of America, Paul relocated to New York City, where he worked in such kitchens as wd~50, Aquavit, and the Tasting Room. He spent two years as the Executive Chef at Perla restaurant in Puerto Rico before returning to New York City in 2010 to join the Momofuku Má Pêche team as Sous Chef. Paul was appointed the Executive Chef in October 2011, where he ran the kitchen for four years. During this time, he was recognised as a James Beard Foundation Restaurant and Chef semifinalist for Best Chef NYC in 2014 and 2015, and was also nominated for Food & Wine Magazine's People's Best New Chef 2014.
About Veronica Trevizo, Sous Chef of Seiōbo
Veronica was born in San Diego and attended the California Culinary Academy before working for the Four Seasons in San Diego, and Jardinière and Michael Mina in San Francisco. Following these experiences, she spent time at Spago in Maui before traveling across Europe, completing stages in Spain and at Noma in Copenhagen. Veronica then relocated to New York to work at Momofuku first as a Development Chef at the Lab, then a Sous Chef at Noodle Bar. Before leaving New York City, she was at Luksus in Brooklyn. In 2015, Veronica moved to Sydney to join the team at Seiōbo as a Sous Chef. 
About Cian Mulholland, Sous Chef of Seiōbo
Cian is orginially from Furbo, Ireland and was born into a family of chefs. He started cooking under his dad in Galway at the age of 16. He then moved to Dublin to work at Michelin starred Chapter One, before making the move to Australia. He worked at Koi as Sous Chef, before joining the Seiōbo team as Chef de Partie in 2011. Cian was promoted to Sous Chef in August 2014.
Momofuku Seiōbo 
Momofuku Seiōbo is located at The Star in Sydney. Momofuku's first restaurant outside of New York City, Seiōbo opened in 2011 and serves a tasting menu that is constantly changing. Executive Chef Paul Carmichael draws inspiration from the bounty of Australian ingredients and the diverse backgrounds of the culinary team. Seiōbo also has a 5-seat bar that serves a limited bar menu. Bar seating is first come, first serve, while guests may only reserve a seat for the tasting menu through the online reservation system found at www.momofuku.com. Seiōbo has three hats from The Sydney Morning Herald Good Food Guide in the 2013, 2014, and 2015 editions