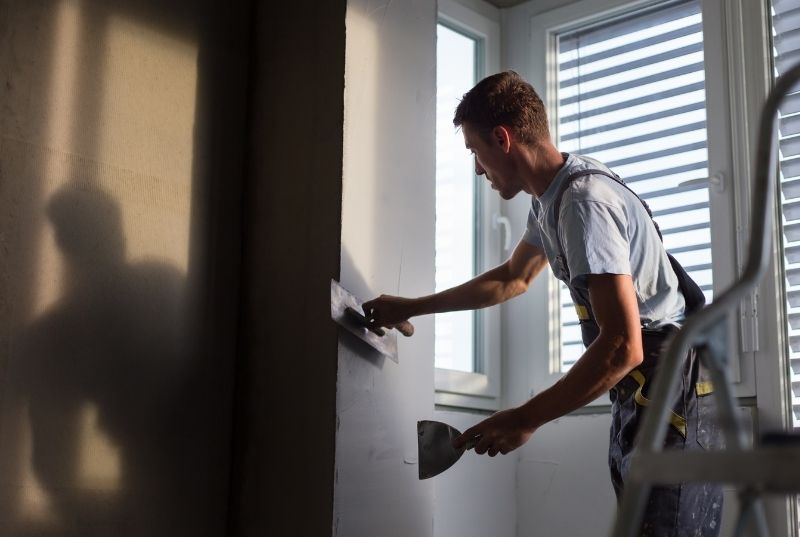 Are you someone who looks for the deep perfection of the interior of your home? From the sofa set to the interior colour and everything else matter to you when it comes to maintaining your home, right? Well, one of the most important things here is the plastering of your wall, which is equally important in terms of maintaining the perfect look of your home. For this need, you can always count on reliable and professional contractors like
plasterer Newcastle
to help repair your wall correctly.
However, when it comes to understanding when your wall needs a plastering fix or re-do, how do you do that? Now there are plenty of common plastering problems that are found in everyone's home walls. But when it comes to calling a professional, there are only a few problems that are instantly recognized by the house owners. As a result, this may cause an increase in wall issue and make you face a more significant problem later on.
Besides, what problem your wall shows is what your house is facing from the inside. Hence, it is highly essential to understand the common plaster problems on the wall and fix them on time. This way, you can easily maintain your home's interior as well as walls health.
The 7 Common Problems:
Now that we've mentioned why it is vital to get rid of plaster problems, you might wonder what these common problems are, right? Well, stop making irrelevant guesses as we're here to help you learn about 7 of the most common issues that you might miss or ignore about your gyprock walls and ceiling. They include:
Cracks:
One of the most common problems faced by gyprock walls are cracks in them. These cracks can also occur on the ceilings and may increase over time. However, it depends on the type of damages on whether they will continue growing and become a bigger problem or they're just a sign of the wall's aging and can be fixed by a little DIY effort. Either way, it's crucial to have a professional help you figure out the cracks type on the walls and ceilings. This way, you can be sure that you are avoiding future problems.
Discolouration:
Discolouration of the wall is also a common situation that gives a clear indication that your wall is going to face in the coming time. This simply means that the brown stain on your wall can provide an early prediction of a future leak that might happen anytime soon. Now to avoid this, you can either cover the stain with paint or otherwise, use professional help to fix the overall plaster of your wall and manage the leakage situation in advance. This way, you can predict this common issue earlier and have it solved at the right time.
Bubbling:
In case you avoid the stains on the walls or ceiling of a room that are caused by the leaks, you might end up facing an exaggerated problem, i.e. bubbling of the plaster. This bubbled plaster would start bulging out in a few days. Now since this bulging might not also come with many warning signs, it's essential to understand the bubbling situation of the plaster and instantly get professional help to fix the plasterboard. This way, you can avoid facing the critical problem caused by the bulging of the plaster walls.
DIY Damage:
This is mainly the damage caused when you do the plastering work yourself. Normally, people consider plastering to be an easy job. However, ensuring the neatness and fine finishing of the plaster isn't something anyone can manage this is mainly because that fine finishing and neat layering of the plaster are created after years of practice. Hence, most of the time, when you DIY the plastering job, the wall faces an odd-looking finishing which can later look more like a damaged plaster wall.
Door Damages:
Now you might often notice when you open a room's door or push it tightly towards the wall, the plaster behind it might be damaged. The handle of the door often causes this when it hits the plaster wall. Mostly you find this damaged wall unpleasant when you close the door, and it gets more prominent. However, even if this seems like a small problem, it's essential to get it fixed by a professional.
Water Damages:
When you throw water on a plaster wall or simply keep water stored on the roof of the plaster wall, this water starts appearing on the wall or ceiling. You might often notice your wall to have a more obvious water stain that might keep on increasing; other than the discoloured stain. This increase in the water can damage the entire wall as well as its base. In other words, it's essential to address this gyprock problem on time and get it fixed rightly.
Human-Made Damage:
Are you wondering what common plaster problems can occur by human-made damage? Well, it's obvious. When children hit a ball, or some heavy item falls on the roof of the plaster wall, the plaster on the other side, i.e. the ceiling, starts getting off. This may result in an odd broken part of the gyprock from the wall. Now it's not even needed to say how much human-made broken damage to the plaster wall requires urgent fixing, right? Duh!
Conclusion
Now, these aren't all the plaster problems that are faced by walls or ceilings. However, if we talk about the most common one's today, these seven problems are something you are sure to meet. Additionally, since most of the people don't understand these problems and avid fixing their home plaster n time; it causes more significant damage in the future.
Hence, make sure you keep all these problems in mind and rely on professional help to solve the problem for you at the right time instantly. As a result, you can avoid facing plaster issues and enjoy the neat and pleasing plaster walls and ceiling in your home.