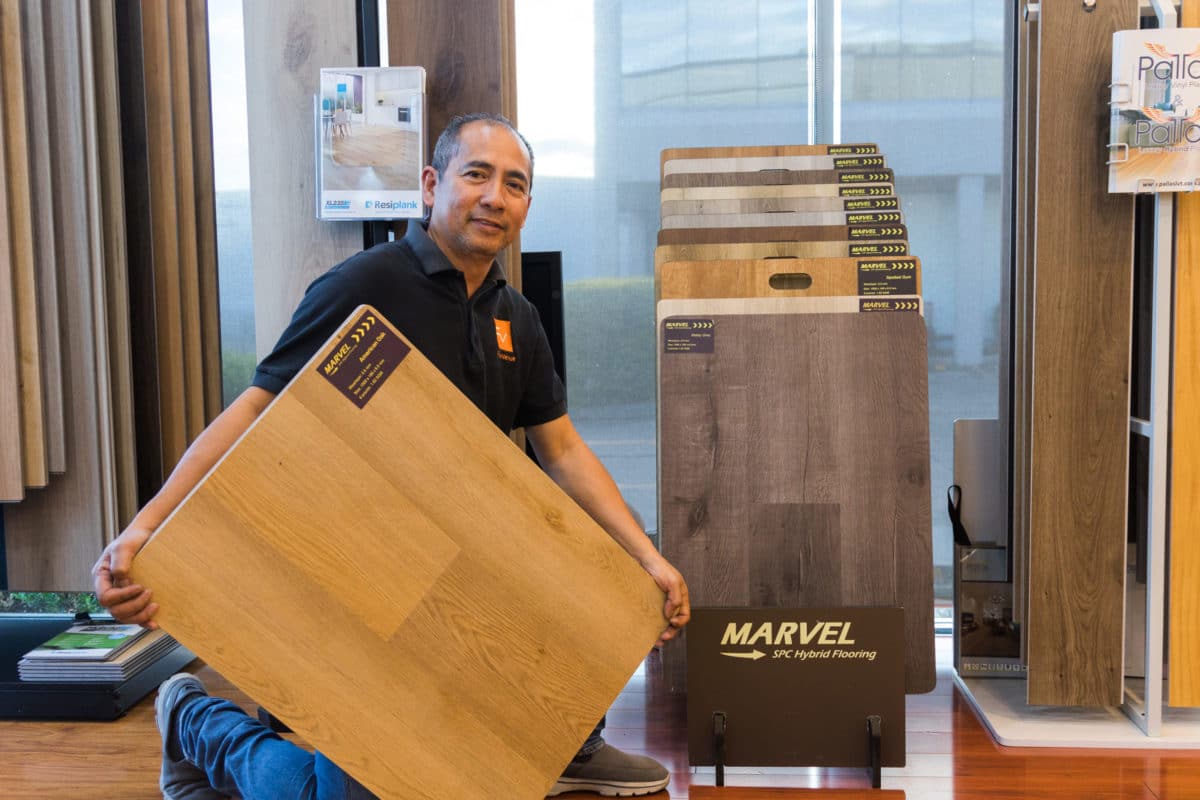 When it comes to upgrading or renovating your home, there are a tonne of different avenues you can go down.
There isn't a one-size-fits-all approach to renovating, and that means you're free to focus on whichever areas of the home you'd like to give a whole new look this year.
Of course, there are some focal points for a renovation or just a small change that will have more impact than others, and with that said, we'll be taking a look at how flooring can make your home look entirely new.
Take a look below at how hybrid flooring can transform your home, and a few tips that will make the install of your new floor a whole lot smoother.
A Cohesive Style Throughout the Home
If you're like many Aussies, there's a good chance your home has a number of different flooring types - or flooring looks.
Whether this is down to the fact that the house has had multiple renovations or if it was built with a different 'look' intended for each room, you probably don't like this all too much.
When it comes to hybrid flooring, you're able to rely on the fact that it's incredibly affordable and you'll be able to add a stylish and cohesive floor to every room of the house with ease.
Our biggest tip is to keep your kitchen, hallway, living room and study or workspaces decked out with the same flooring type, and you're on the way to a beautiful and cohesive look in the home.
For some more information on the types of hybrid flooring and why to consider these floors, take a look at FloorVenue.
Reinvigorated Wet Areas
Another fantastic way that hybrid flooring can transform your home is through making your wet areas far more usable.
If you're like most people, or most parents in particular, there's a chance you don't like the kids or your friends and family muddying up the mudroom with its timber, tile or stone floor, down to the fact it stains or is hard to clean.
With a hybrid floor, you'll be able to rely on the tough coating and wipe-down-friendly cleaning style here. That means you can mess up this floor as much as you'd like, and be able to clean it within just seconds.
That in mind, you're keeping the mess in the mud room and out of the house, making life a lot easier during that weekly floor scrub.
Easier Than Ever to Maintain
Another huge perk of laminate or hybrid flooring is how easy it is to maintain.
As we mentioned above, there's a protective cover or aluminium oxide added to the top layer of these flooring sheets, and that means you're not going to see much scratching, fading or even indents appearing in the floor.
With that said, you'll be free to live less stressed about damaging a timber or marble floor and simply be able to have a little more fun at home. Whether you're throwing a party, babysitting or whatever else, you'll have the peace of mind that your floors are going to get accidentally damaged by a guest or if someone drops something a little heavy.
One last thing to note here is that you're able to use these hybrid floors in a sale-focused renovation a year or two before you intend to sell. They'll still look fantastic and you won't need to worry about them ageing in the time between the install and the sale.
You Can Choose Whatever Look You Like
To end our list, we're happy to say that laminate flooring can essentially look however you'd like it to.
That means if you're after a stone look, a timber finish or even a polished concrete appearance for your home, you'll be able to get this with no trouble at all.
We know that sometimes a home really needs a timber floor or a stone variant to finish off the 'look' but for many of us, that option is far too costly. That in mind, you're able to invest in some high quality laminate floors and get the look you're after, without the cost or the complicated installation process.
In all, hybrid flooring is your key to getting that incredible look you're after, without breaking the bank.