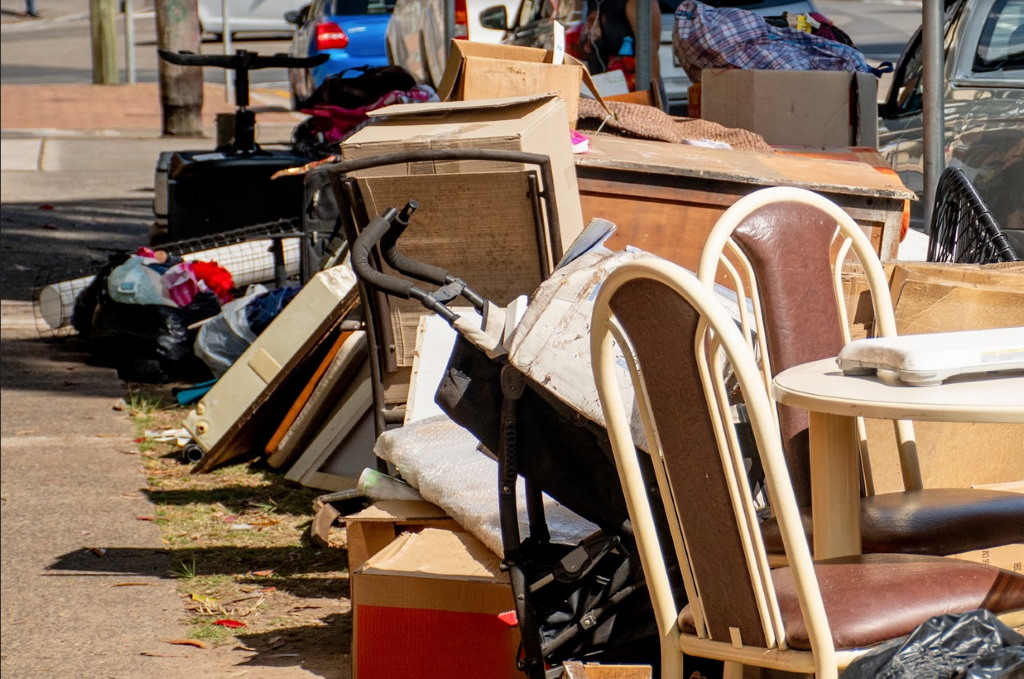 At some point in your life, you will grapple with the problem of disposing bulk rubbish or items that are just too big for regular garbage collectors to pick up. In desperation, you might be tempted to just leave your old recliner or fridge right on the pavement in front of your home. Then, you hope that the object will magically disappear in a few days. If you think you can do this, well, you're dead wrong.
It's illegal to dump bulk rubbish on the streets or outside your home. You can be charged and pay an arm and a leg in fines if you do so. Obviously, you don't have to burden yourself. To get you out of your misery, here are the five best methods to get rid of bulky rubbish or large trash items legally and safely.
Donate
When donating used furniture or boxes of old clothes, you need to find people or organizations willing to receive them. Before you buy new furniture, you can ask your friends and family if they are interested in your old sets. Who knows, a relative might be eyeing your Victorian cupboard, but was just too shy to ask for it.
If no one among your family and friends wants your pre-loved stuff, you can turn your attention to non-profits or tip shops. Often, if you have boxes of old but usable things, charities are all too willing to pick them up for free. A good thing about donating stuff to charity is it might be tax-deductible.
Ask Your Council 
Local councils usually sponsor bulk waste collection. Call or visit their webpage to know the schedule and details of such services. Council sponsored collections are done for free, but they are very particular about the type of rubbish they collect. You need to coordinate with your council well, so you will know the details and regulations about the scheduled collection. 
If you can't wait to get rid of your stuff and the schedule of the free hard rubbish collection is still months away, you can ask your council if they can do the collection now for a fee. Don't worry, they usually ask givers like you to only cover the transport costs and not the collection service. Fees, if any, would be more likely minimal. But since you are dealing with the council, which is almost always busy, it may still take some time before they can do the pickup. 
Inquire About Retailer Buy-Back Or Removal Service
If you're replacing your buffet table or upgrading your oven, you should consider looking for retailers that offer removal and disposal services of these appliances. But don't expect that this is done for free. Be prepared to shell out a few more bucks when you avail of this service. This transaction is known for its convenience because retailers will usually pick up your bulk trash the same day they deliver or install your new appliances. 
Some furniture retailers also offer buy-back programs. Visit their website and see if they offer this service. However, keep in mind that retailers would only buy back furniture that are clean, well-maintained, and resaleable.  
Consider House Clearance
There are many tips online that will make home decluttering easy. But still, removing junk at home can be overwhelming and you will need all the help you can get. For enormous tasks like bulk rubbish, one option is using house clearance services. It's not only practical when you are moving out, but it can also prove invaluable when you are trying to get rid of items left behind by a loved one who passed away.
Usually, someone from the clearance service company will visit your place and check out all the things that you are planning to remove from your home. Then, they will provide the quotation for their service. If the pre-loved items that you're throwing away are in good condition, you can get a fair price for selling such items to the company. A clearance service is not usually the most economical solution, but it's worth considering if you have valuable items to throw away and you don't have the time to do a yard sale or post listings online.
Bulk Rubbish Disposal Service
You can also consider getting a company that specializes in hard waste disposal services. For a fee, they will get things done fast and at the soonest possible time. One good thing about disposal service providers, like this one at https://www.onemansrubbish.com.au/, is they accept almost any type of trash, which may include tires, scrap metal, building materials, and other hard-to-dispose rubbish.
Conclusion
Getting rid of bulk trash is not a problem if you have money to spare. Waste removal specialists are all too happy to dispose of things for you for a fee. But if you are in a pinch, don't worry, you don't have to endure living with bulk rubbish in your home. You can donate such items to your family, friends, or a charity organization. If all things fail, you can either rely on your local council, book the services of a house clearance company, or hire a professional disposal service for help.