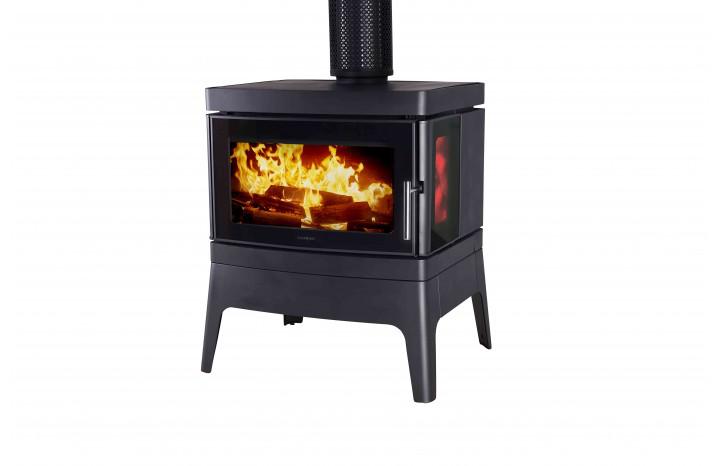 A fireplace or
small wood heater
is a valuable addition to a home. It is capable of bringing in warmth, radiance and can brighten up any dull room. It does not merely provide functional benefits but also adds aesthetic value. Any room that has a hearth, a fireplace, or a wood heater looks cozy and dignified.
For the efficacy of such systems to sustain, it should be adequately taken care of through maintenance. A well-maintained heater will save a lot of money and time.
Tips for maintaining a wood heater or fireplace include:
1. Clean Interior Regularly.
Burning wood generally creates a lot of buildup including, dust, ash, dirt, soot, etc. Therefore it is of utmost importance that one cleans the interior of the fireplace regularly. It makes it presentable and also extends its efficiency.
2. Pay Attention to Smoke.
A properly functioning wood heater should not create smoke that fills the home. If there is any smoke coming from it, take it as a warning sign, and clean the insides at the earliest.
The reasons for smoke could be many. It may be due to a buildup of dirt in the chimney or an incorrect wood burning practice. Debris blocking the chimney vent can cause smoke. Pay close attention to such incidents and seek professional help if it persists even after cleaning.
3. Burn the Right Kind of Wood.
Some Australians consider it more of an art than science. The
kind of wood
used is important for various reasons. Although the price range varies, shelling out more does not guarantee you the best quality. However, hardwood is still considered the best by the majority.
Oak, ash, and birch have an edge over other types of wood because they burn longer and generate more heat. They also contain less sap, which makes them easier to manage. This causes lesser creosote and soot buildup.
Softwood is cheaper, but that does not mean it is entirely efficient. Most do not generate enough heat and also cause more smoke and buildup.
4. Inspect the Chimney.
Be it a chimney made of metal or masonry; several factors affect its functioning. Check the mortar or bonding between the bricks to make sure it is intact. Cracks are not good news, and it is better to fix them as soon as they appear. Replace missing bricks, cracked mortar, and so on.
Metal chimneys, like the one in a small wood heater, should also be checked regularly. Look for dust collection, dents, and rusts. Notice if there are any missing screws or parts and fix them at the earliest.
5. Annual Inspection.
Like with all things, a yearly inspection is a good call that will extend a fireplace's efficiency. A professional eye will notice anything one might otherwise miss. Self-cleaning and regular maintenance is a must. However, a professional will ensure that a damaged fireplace does not ruin a winter TV marathon. A specialist will inspect and make suitable recommendations.
Conclusion:
A wood heater is invaluable to a home as it keeps the family warm and protects them from the biting cold. To be able to do that continuously, they have to be cared for occasionally. Why wait until the deposits cause the heater to malfunction when one can clean it beforehand instead?
Author Bio: Ester Adams is independent content writer.