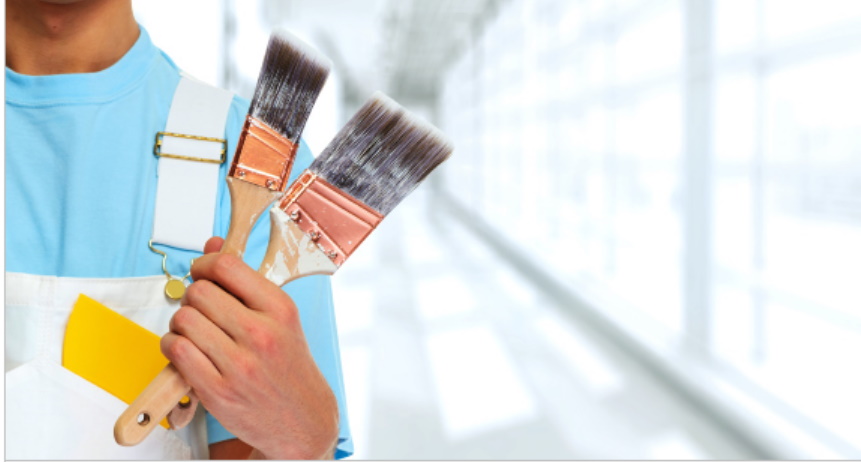 The exterior of your home does a lot for both the overall aesthetic and monetary value of your home. And when it comes to creating such exteriors for your home, painting is the easiest way around. With a few coats of paint, you can immediately step up the style game and give it the look of your dreams. So, if your home is ready for this upgrade, from our exterior house painters in Sydney we have brought for you a few tips to prepare your house for exterior painting. Follow them through and you will end with exteriors that will liven up your space in no time.


Say goodbye to loose paint
Before you brighten up your space with a new coat of paint you would have to remove the existing coat that might be all cracked and falling because of the constant exposure to harsh weather conditions. So, before you begin with the process of applying a new coat of paint make sure you scrape out the existing coat of flaking paint for a smooth surface. This usually involves the long and tiring process of sanding and scraping which comes at the crux of surface preparation of any painting process.
This process is also key to the longevity of your newly painted coat as when you paint over a flaking surface, the new coat also becomes prone to flaking. So, don't compromise with durability, and no matter how tedious this step seems, make sure to follow it.


Cleaning comes before painting
Without cleaning your home, you can never be prepared for a painting project. Especially when it comes to painting the exteriors of your home which is exposed to dust and dirt 24*7. So, give your home's exterior a thorough wash before you begin with the painting process, otherwise, you would simply be hiding all that dirt behind a coat of paint. And you know if a smooth and flawless surface is your aim then skipping out on the cleaning part is going to lead you to disappointments.
Also, what method you use for cleaning depends upon the amount of accumulated dirt, while a simple wash works in most cases, you might have to engage in power washing if the layer is thick and hard to remove.


Fill up all cracks and gaps
Then comes, sealing any gaps or cracks in the walls of your home's exterior. And an even surface is a prerequisite for a beautifully painted surface. So, the next step is to buy a good sealant from the market and seal all of these cracks and gaps. Make sure that you buy a good quality sealant, otherwise, the cracks will reopen with time, and rainwater could seep in through these gaps and ruin the entire look of your space. Here, using putty is also helpful as it is proven to fill in all the cracks and imperfections in the walls.


A coat of primer for a smooth finish
Painting is incomplete without a coat of primer. This not only gives your walls a refined and polished look but also protects the paint against flaking, especially during harsh weather conditions. Some benefits of using primer are:
When shifting from a dark colour to a lighter one, applying a coat of primer will help create a better finish.

With primer, you can achieve surfaces that are uniformly painted without any variations in colour.

Primer also acts as an adhesive and therefore prevents the risk of flaking surfaces.
Considering this all, never skip the step, and make sure that you apply a nice coat of primer to all your surfaces before you begin with your first coat of paint.


Tape the adjacent area in case of spills
With painting comes spilling. While you cannot take the whole possibility of spilling out of the picture, what you can do is cover the adjacent areas with painter's tape or simply cover the surface with plastic, an old cloth, or even old cardboard. That way you wouldn't have to engage in the tiring process of scrubbing your floors once you are done with the painting work. Also, cover the nearby plants or move them away from the walls so that they don't interfere with the painting work. Here, covering your fences is also important, more so if they are in good condition because if you spill paint over your fences, you might end up having to paint them too.


Check the weather forecast
Painting during rains or when it's snowing outside makes the entire process even more difficult. You are ideally recommended to do it during warmer months when the weather won't be much of a hindrance. So, choose a timeline, where there is no probability of rain or snow to ensure a smooth flow of work. Also, depending on the weather conditions, the paint that you should use also varies, some paints are specifically meant to resist harsh weather conditions and these are ideal when painting the exteriors of your home.
So, these are the few things you can do to prepare your house for exterior painting. Now, this does sound like a lot of work but you will get through it all smoothly when you trust a team of exterior house painters in Sydney with your painting project.