Written by

News Feature Team
There are a surprising number of options when it comes to window dressings.
Whether you're looking for drapes, shades, blackout curtains or blinds in Sydney there are some things that you should consider before making your decision.
Below is some expert advice on the different types of window treatments on offer and how to choose a window dressing that best suits your style.
Semi-sheer
Semi-sheer window treatments are a great choice for main rooms that require little privacy. By using semi-transparent, sheer fabrics you can provide your interior with a small amount of privacy without sacrificing on natural light. Allowing natural light into a room through your windows is a great way of keeping the room feeling fresh and open.
Semi-sheer window treatments are perfect for high-traffic areas of the home such as the lounge, kitchen or dining room. When considering this style your choice of fabric is very important. Thicker fabrics will allow less light to pass through them and into your room whereas ultra sheer materials will provide less privacy.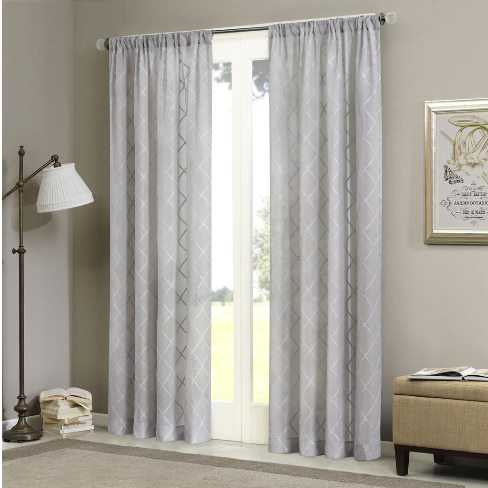 Cellular Shades
There are areas within your home, such as downstairs bathrooms, that may require altogether more privacy. Cellular shades may be a good choice for these types of rooms as they stop the view into your home whilst still allowing natural light to enter it. Cellular shades are often referred to as a window treatment or top-down/bottom-up shade. This is due to the way in which the treatment covers your window. Some cellular shades are created with a honeycomb design which helps to avoid heat from escaping from the room.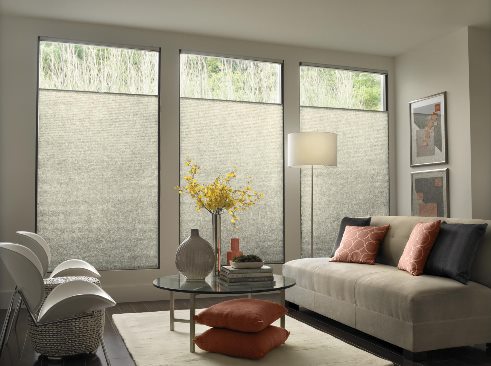 Draperies
Draperies are excellent for providing privacy and allowing the light to enter the room, even whilst being closed. Draperies come in a variety of different designs making it simple to find a style that suits your existing interior scheme. They can also be created in a range of different materials allowing you to control the amount of natural light that can enter the space. For a modern, contemporary look choose floor to ceiling draperies in a neutral colour that complements the room's colour scheme.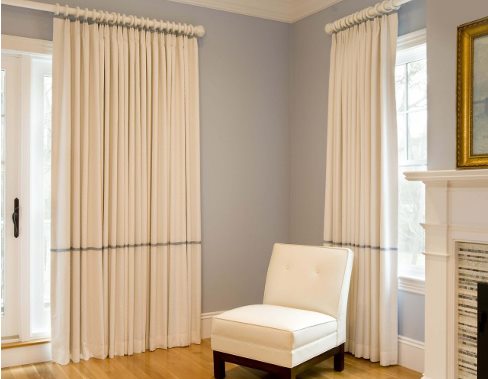 Roller Shades
Roller shades are a simple and effective way of providing your family with privacy without compromising on design. Roller shades are usually easy to install and depending on the type of material you choose, can allow natural light to enter the room when closed. Roller shades are usually opened and closed with a cord that runs alongside the roller itself. However, some styles can be controlled using a remote control which can be extremely handy if your window is in a hard to reach place.
Blackout Curtains
Blackout Curtains do exactly what they claim to do which is block out natural light.
This window treatment is excellent for areas of the home such as the bedroom where you want to have more control over the light at any point during the day. Blackout curtains are also a great choice for children's bedrooms as it could make falling to sleep that little bit easier.
It is actually the lining which is attached to the fabric which blocks out natural light.
This lining can be sewn to the back of an array of fabrics and is made from a very dense material that light cannot penetrate.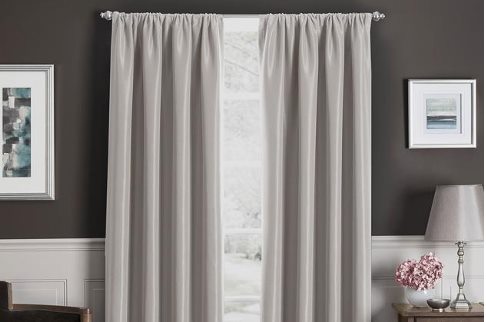 Shutters
Shutters are a good option if you would like to completely block out all outside influence at certain points of the day. This can be a great idea for areas such as guest bedrooms, as it may allow guests to feel total privacy and sleep in long after the sun comes up. If painted in a similar colour to your interior walls, your shutters they can blend in seamlessly with the wall when open or closed. Alternatively, you may decide to make a feature of window shutters by painting them in a contrasting colour.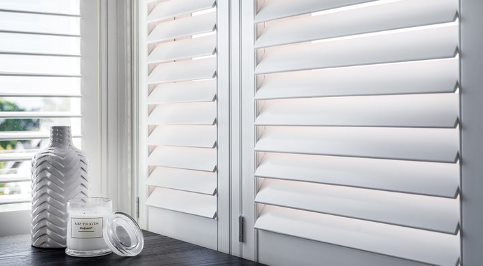 Hopefully, the above information will make it easier for you to find the best window treatment that you feel works best for your interior environment. The main two factors to consider when choosing window treatments for your home are privacy and light. Once you have decided which is more important you can then begin to consider smaller design features such as material choice and colour.