Written by

News Feature Team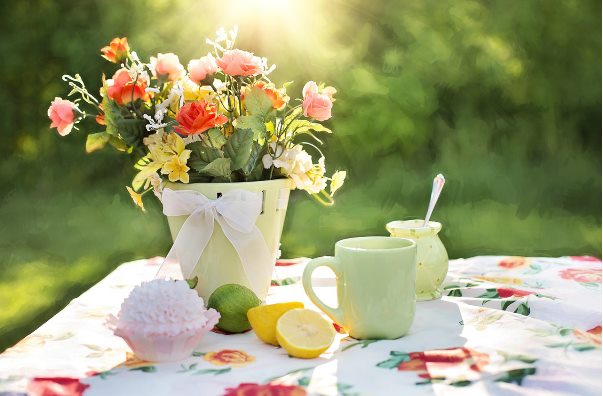 Having the perfect backyard is no easy task.


Sure, it's easy to make it look pretty but it has to be functional and easy to maintain too. For most people, a garden isn't just a frame for the house. Many of us love to be close to nature, and let's face it, no matter how great the air-con may be when it's hot, sometimes it's just better to be outside.
With this in mind, whether you like to entertain in your garden or simply just want a nice space to sit and chill out with a glass of wine then it's important you make your garden somewhere you enjoy spending time in. Making your backyard better is easy with these great exterior decór tips.
Light it up
It's no longer necessary to buy ugly looking bulbs for the exterior of your home.
There is a huge range of garden lights for the savvy exterior designer to use that are sure to make everything brighter. Even if you're on a budget, you can add some fairy lights around trees or bannisters and decking for a sweet boho look, or try some cheap and cheerful solar powered floor lanterns to light up a pathway.
Do a bit of DIY
No one likes to spend huge amounts of money, but no one likes the cheap store bought garden furniture that only lasts one summer either. To strike a perfect balance, why not try to create some yourself? This doesn't have to be as hard as you think.
A great way to get some wood that is strong enough for seating and tables is from wooden pallets. They're super cheap to pick up and can so easily be stacked and stuck together into quirky creations. You can make pretty much anything from pallets - whether it's a sofa, table, chairs, or footstool you're in need of.
Up Cycle
If creating your own stuff isn't quite your thing then why not try popping to your local charity shop, or car boot sale and finding furniture to upcycle. You will more than likely find some great items for sale at a fraction of the price that you'd pay in the shop.
It's important to have an open mind, when it comes to old furniture, so that you don't miss out on a gem. Something might not look so great right now but with some sanding and a lick of paint it could become something spectacular.- and it could save you a fortune.
Add a hammock
Super cheap to buy and an amazing way to create a relaxing spot to chill out in, a hammock can turn a boring backyard into something that feels like a tropical paradise. Pair your hammock with some fairy lights for the warm evenings so you can read a book, or leave it bare and look up at the stars. Even if you don't have two strategically placed trees then you can now buy freestanding hammocks. Or, if you'd rather sit than lie, a good alternative would be a floating chair.
Create a kids' section


A garden strewn with children's toys isn't the most aesthetically pleasing of places but kids need to be outdoors. The best way to keep your kids play equipment and toys looking tidy is to give them a designated corner. There are many things that you can do to create a great play corner for kids - whether you make them a mud kitchen, or add in a swing and slide set. If you have other toys that are made specifically for outside, then why not get a large trunk to keep them all in? This means they can be tidied away for the evenings - allowing you to relax outside once the kids are all tucked up in bed.
Heat


Finally, if the evening's cooler weather keeps you indoors, why not invest in a fire-pit or brazier for your outdoor area? If your budget won't stretch to that, then investing in a few warm thick throws will ensure you can enjoy the great outdoors even as we move through the cooler months. If you've employed any of the tips above, you're sure to want to spend more time in your garden, and there's no reason the weather should stop you.