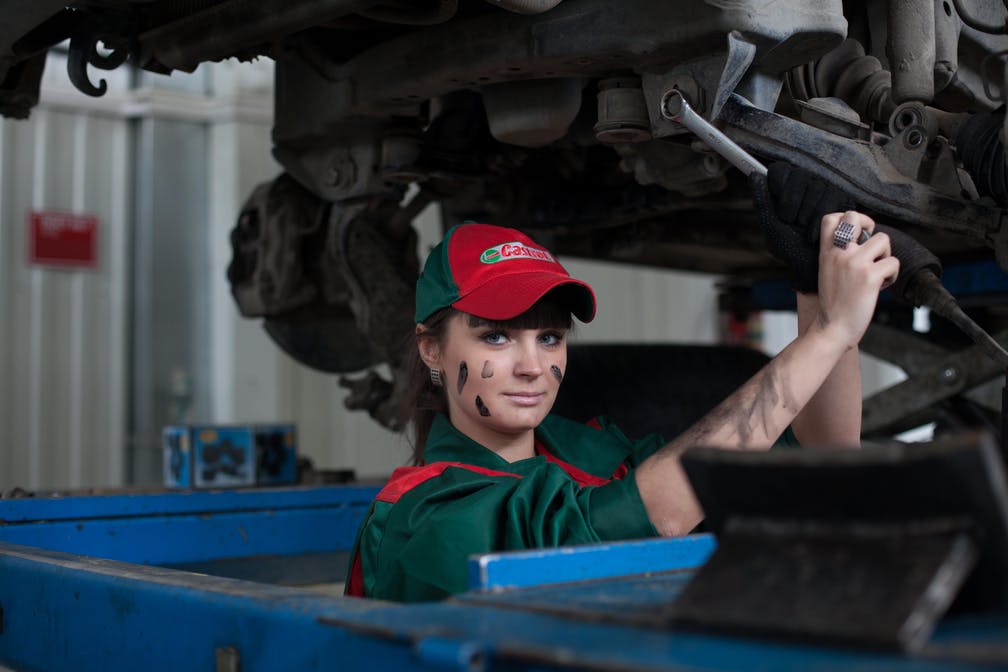 When you find yourself in a position where a car part needs a replacement, it becomes quite difficult to choose the right one. Sure, if you have a mechanic that you trust and no limitation to your repair budget, this can be quite simple. Still, not everyone is so lucky. For the majority of Australians, these car repairs come as unexpected expenses, which puts them in a situation where they have to budget and try to get the best possible deal. Here are several tips on choosing the right car parts, as well as an explanation or two on why this is such an important issue.
1.Relevant factors
You need to start by examining your car. Here, you need to focus on four crucial factors. The first one is the brand name. Next, you have the matter of car model. Third, there's the issue of the year in which the car was manufactured. Lastly, on the chassis of the car, you should look for the VIN or vehicle identification number. It will tell you all you need to know about the vehicle. The VIN can usually be found at the bottom corner of the windshield on the driver's side, under the bonnet (right next to the latch) or on the front end of the vehicle frame. On some occasions, it can even be found inside the door pillar (always on the driver's side).
2.Used auto parts are a decent solution
While it's better to buy a new part, when looking to save a couple of bucks, buying a used part is not the worst of options. This is especially true if the part in question is in a decent state and shape. Look at it this way, not all car parts get worn out at the same pace. Sometimes, vehicles are put out of use due to a malfunction of one group of parts that has eroded over the course of time, while the rest of the vehicle is still fully functional. In other words, this is one of the few industries where there's always an abundance of used auto parts in excellent conditions. You will, however, need a mechanic you can trust to examine the part before you buy it.
3.Check out the user's manual
The most important thing to keep in mind when buying spare parts is that you need to pick the right part for your model. If, for instance, you drive a Toyota, you should look for services specializing in the retail of Toyota parts in Australia. The key thing is that you consult your user's manual or take the vehicle to a mechanic skilled in service of Toyota vehicles. Not all parts fit all vehicles and if the fit is not perfect, it will wear out more quickly. Picking the right part solves the problem in the long run. It also ensures the safety of your vehicle and everyone in it.
4.Buying parts online
The biggest problem with buying parts online lies in the fact that you can't examine them in person. However, you need to be realistic about this part. First, you need to admit that you're simply not a mechanic and that you wouldn't be able to tell apart a functional part by just looking at it, either way. Also, a lot of mechanical problems in car parts can't be noticed without actually replacing the part or putting it to use. In other words, even if you bought a part in a brick-and-mortar shop, there's no guarantee. As soon as you admit to yourself that buying parts online doesn't put you in a more disadvantageous position, you'll get a completely new perspective on this method of car part purchase.
5.Your safety is at stake
The worst thing about not installing an adequate part lies in the false sense of security. The failure in the mechanism may not come right away. This may persuade you that you're completely safe, which might make you neglect your regular maintenance. This is especially true when buying a used part, seeing as how it has fewer working hours remaining than if you were to buy a new part. In other words, you shouldn't rely on a part's default warranty when buying and installing a used part. All in all, caution is always advised.
In the end, the choice of car parts is not a decision to be made lightly. Sure, some parts are inexpensive but if faulty, they may put your entire vehicle (and everyone in it) in considerable danger. So, choose the right car parts for your car in order to keep everyone safe and your vehicle properly maintained.