Written by

News Feature Team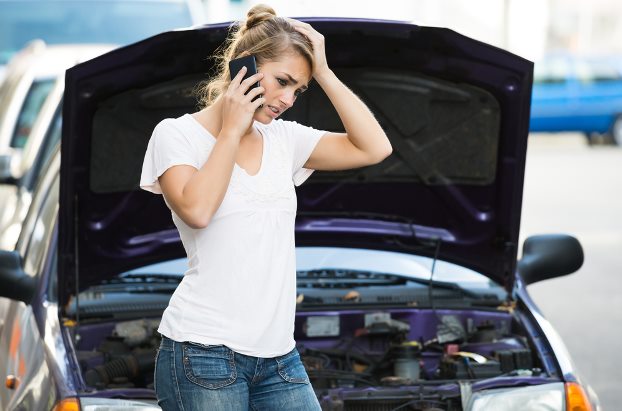 We all love our cars.
However, regardless of how much we love and care for our vehicles, eventually there will come a time when the machine you rely upon for transport is no longer able to do what it does best. Unfortunately, this can often come at very inopportune moments, which makes having a preparedness plan in place for these sticky situations an absolute must.
So, to give you some peace of mind, here are 5 tips to help you prepare for the breakdown of your automobile.
Have a reliable mechanic on call
Whether you find yourself stuck at home or the middle of nowhere, it's always good to know that there's someone you can trust to help you out. This can come in the form of friends and family, but it's important to have a reliable mechanic on call for situations where a quick fix isn't going to be enough.
Luckily, there are a plethora of options when looking to find a mobile mechanic in Brisbane, which means there should always be someone nearby to give assistance where necessary. Just ensure that you have their number in your phone, as breaking down in areas without reliable internet could otherwise be cause for more concern.
Keep a phone charger handy
The amount of crises that could have been averted by having a mobile phone with full battery should be enough to make you go out and buy a car charger. This will ensure that you have enough juice to call for help once the situation is beginning to look a little bleak. A phone will not only allow you to call for assistance, it also works as a pocket torch, and an access point to online services that can be invaluable when you find yourself stuck far from home.
A Source of Supplies
If you wind up in the middle of nowhere, it may be an extended period before you can get assistance. With that in mind, it's good to be prepared in the meantime. While an abundance of food and beverages may be a bit excessive, having some snacks to tide you over for a few hours can help pass the time.
Another thing that can come in handy, depending on the nature of your issue, is jumper leads. These will allow you to jump start your engine if another motorist passes by that's willing to give you a helping hand. Whether they are specifically relevant to your situation, it's better to be safe than sorry when the time does arise.
Map Out Public Transport
While we've focussed on a variety of frightening "what-if" scenarios thus far, it can still be detrimental if you find yourself stuck in your garage without a plan. For circumstances like these, it's good to have an understanding of the public transport services available to you, even if you rarely find need to use them. Travelling by bus, train or tram may not be the most convenient option for getting to your destination, but they're certainly better than nothing.
Get Regular Checkups
This may appear to be the most obvious option, but it's also the most important.
Ensuring that your car is in good, working condition every few months is a fantastic way to avoid any of these perturbing possibilities. While it can be too much of a monetary burden for some, visiting a mechanic on a yearly basis should at least ensure that there aren't any lingering issues that need to be immediately addressed.
So, regardless of where your vehicle is in its lifespan, hopefully we have been able to offer you a few helpful tips for what to do when things take a less than ideal turn. Good luck!