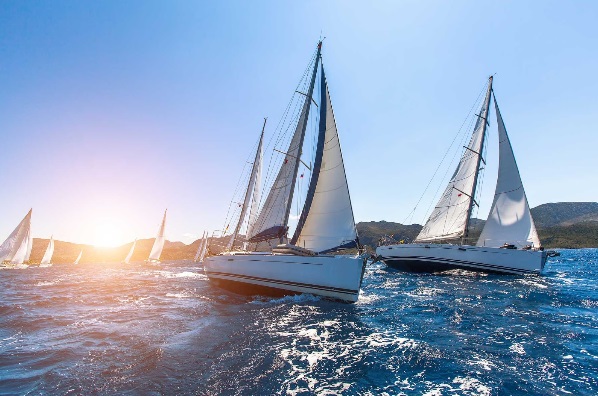 It's a great feeling when you know how to handle your boat properly and can navigate your way through the waves with confidence. Whether you have been sailing for a few months or a few years, there are always plenty of things you can improve on to hone in your skills. learn. Perhaps you want to try sailing a bigger boat or on more challenging waters or you just want to enjoy a day out with your family knowing that you're confident at the helm.
From selecting the right crew to choosing from the best
marina berths for sale
to planning your adventure properly, there are many ways that you can take your sailing experience to the next level. You could spend a lifetime trying to master sailing and you would still find things that you could improve upon, new approaches you could take and different ways of dealing with situations. It's this progressive nature of the sport that makes it a lifelong endeavour and a true passion for so many people.

Let's take a look at a few key ways you can improve your sailing experience to ensure that you have the best time possible on your next voyage.

Take a Sailing Course
No matter what your current ability level is,
there is a course available for you
to take your skills to the next level. Whether it's a one-on-one course with a more experienced sailor or a group class with other people of your level, taking lessons and furthering your sailing education is always a great idea. With the skills you learn, you will feel more comfortable onboard your boat and will be better able to deal with any situations you may find yourself in.


Sail with a More Experienced Crew
Setting sail with a more experienced crew can be a wonderful experience as it allows you to push a little bit harder and enjoy your time on the water that much more. Sailing with family and friend who might not have a lot of experience is fun but heading out with a team of experienced crew members is a totally different experience. When everyone knows exactly what they're doing and the crew is operating like a well-oiled machine, everyone on board will have a smile on their face.

Plan Your Itinerary Properly
When heading out on a sailing trip, it's always advisable to plan carefully where you want to go and what you want to do. Do some research about the route you are going to take, any islands you want to visit, as well as the bays, coves and harbours where you can sail to and to anchor. Always be sure to
check what the weather is doing
and have a backup plan in case you encounter rough seas at any stage of your journey. By being properly prepared you will improve the experience for you and everyone else onboard.


Have The Right Safety Equipment Onboard
It is always important to have the right safety equipment onboard. Whether you are going to be out on the water for a few hours or a few days, knowing that you have
the right safety equipment
with you in case anything happens will give you great peace of mind. Be sure to have a life jacket for each person aboard the boat, a fire extinguisher, a signalling device, and a visual distress signal. Knowing that you have taken the right precautions means you don't need to worry about what might happen and instead you can focus on the task at hand.


Do What You Can To Improve Your Sailing Experience
Sailing can be a very personal experience. Even if you are sharing it with the rest of your crew or family members and friends on board, each person will enjoy different elements of the journey more than others. Improving your skills, challenging yourself and taking the right precautions will always improve your time on the water. However, it's important to remember what it is you enjoy about sailing and what changes you can make in the future to further enhance those parts of the experience for you.