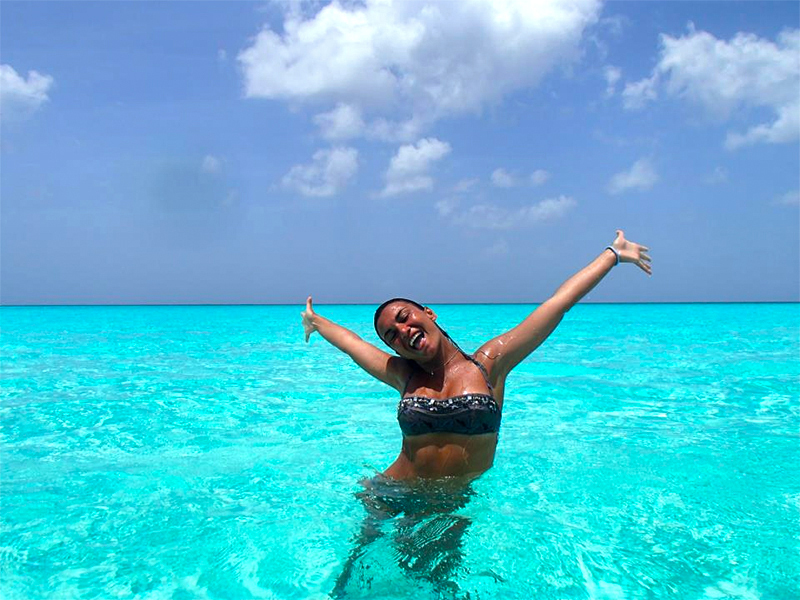 Gilda Sigie Director of the Cozumel ,Scuba Fest announces the dates of Mexico's extraordinary dive event: The Fourth Annual Cozumel Scuba Fest: December 8- 13, 2015. 
Ms. Sigie also described innovations. While the Fest is geared for all levels of divers including beginners, this year it features new products and routes focusing on advanced-level diving off the Mexican Caribbean Island of Cozumel, and also introduces special advanced diving tours on the Yucatan Peninsula. 
New at Cozumel Scuba Fest 2015 is the Route for Advanced Divers comprising nine dives for highly experienced and intrepid divers. It requires love of adventure as well as AOWD (Advanced Open Water Diver) Certification. This route visits reefs in the area north of Cozumel, the sunken ship Xicotencatl (sunk in 1999, 82 feet deep), as well as cenotes of Cozumel. Advanced divers will be fascinated by adventurous challenges and astonished by unexpected surprises along the way. 
Also new this year, the 2015 Scuba Fest transcends its boundaries beyond the Cozumel segment of the Mesoamerican Reef to a brilliantly-researched Dive Route of the Yucatan Peninsula, the first of its kind in Mexico. It is geared for advanced divers with at least two weeks to explore the challenging underground freshwater world of the Yucatan Peninsula (including the Riviera Maya area) -- labyrinths of cenotes (cave-like crystal-clear pools), rivers, submerged passageways, and geologically wondrous caves with air-filled "ceilings". 
These esoteric and challenging dive itineraries were researched, designed, and made possible by the great underwater archeologist and cave diver-explorer Dr. Guillermo de Anda, designated Official Collaborator with National Geographic. The dive route covers underground heritage sites of the Yucatan Peninsula that are full of secrets and discoveries within the mythical and mysterious underworld known to the Ancient Maya as Xibalbá. 
A traditional, ongoing highlight of the Scuba Fest enjoyed by all levels of participants is the famed "Cozumel Scuba Fest Route of Jean-Michel Cousteau" inaugurated during the 2013 Fest when he unveiled offshore a bronze sculpture of his father, Jacques-Yves Cousteau. Jean-Michel designed this route following several of the favorite reefs and magnificent undersea treasures that so enthralled his father who first visited Cozumel in the 1960s. 
With Cozumel's favorable year-round conditions, local guides and dive shops offer this "Scuba Fest Route of Jean-Michel Cousteau" throughout the year. 
"The Cozumel Scuba Fest is expanding to offer new, top-quality products and experiences ranging from beginner to advanced divers", said Gilda Sigie during her presentation at the at the Long Beach Scuba Show. "Mexico is a dive destination to be properly promoted and sold, strongly emphasizing the preservation of our natural resources in order to attract responsible tourism." 
For information and reservations:
www.cozumelfest.com info @ cozumelfest.com 

Image courtesty http://www.cozumel-tours.net