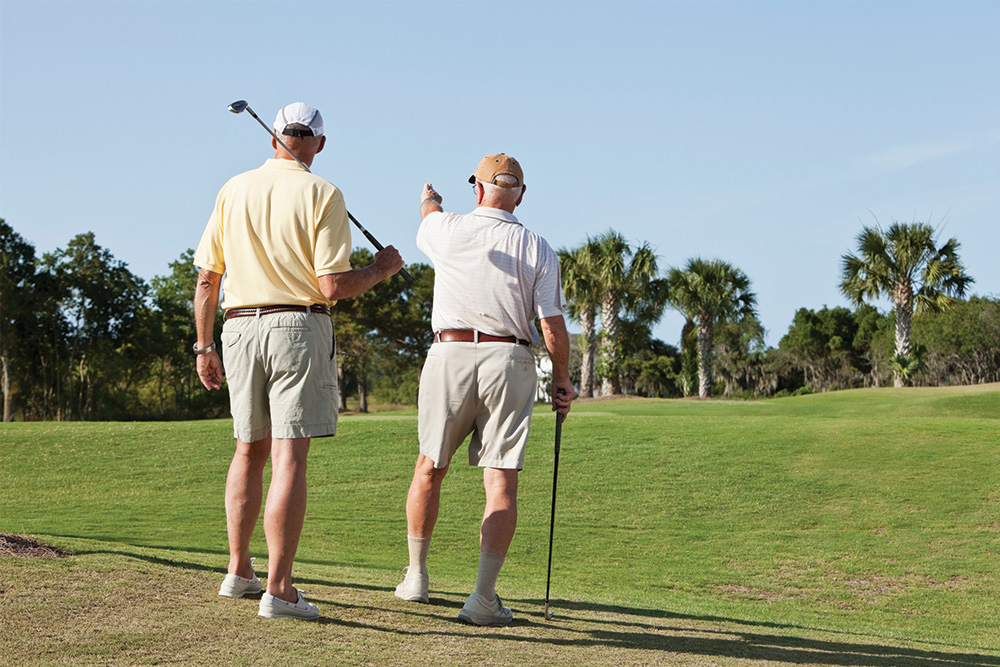 Have you ever pondered as to why the game of Golf has a more formal look and feel than most other sports? The origin of the sport has a lot to do with the dress code. Yes, you may be already guessing it right. The game has a royal connection to it, and hence, the clothing is bound to be formal. Modern-day Golf seems to have originated in Scotland with references of King James II banning it in 1457 and King James IV lifting the ban after he became an ardent Golfer.
The formal attire for the game has gone through a lot of changes over the years. However, it was close to the 20th century that the standard Golf clothing started becoming more casual. Initially, tennis shirts were used while playing the game, and later, people began sporting specifically designed shirts for Golf called Golf Polo shirts.
What are Golf Shirts?
Golf Polo shirts are collared shirts made of polyester or cotton-polyester blends with a placket that consists of two or three buttons. You will also find a pocket on the left side to hold a pencil, scorecard, etc. It may or may not sport a logo. Though the attire has evolved to become a more casual one, the game still holds on to its traditions and requires the players to adhere to a strict dress code.
Common Golf Clothing Etiquette
Shirts - Polo Shirts are commonly used while playing Golf. Avoid wearing T-shirts to Golf clubs as it is not allowed. Golf Polo shirts are the commonly accepted golf clothing worldwide. Women are allowed to wear collared T-shirts with a modest neck cut.
Pants - Golfers are not allowed to wear jeans. They can sport Khakis or golf slacks. Irrespective of the material, make sure the pant has belt loops, which also indirectly implies the use of a belt. People are also allowed to wear shorts. However, you would have to be sure that it is not too tight or short. Similar to the golf pants, it is advisable to wear shorts that have belt loops in it.
Shoes and socks - Most golf clubs allow soft spike shoes rather than the conventional metal spikes. You should be changing to your golf shoes once you are in the locker room and remember not to use the same shoes outside. When it comes to socks, you can wear light-colored socks when you are wearing shorts. However, remember to wear matching ones for the trousers when you are wearing long trousers.
Colors of clothing - You can tone down a bit on the colors when it comes to playing the game with your business partners or associates. Bright colors can be a distraction. Hence it is better to choose light-colored, simple patterned polo shirts. Try some of the professional yet casual feel Golf Polo shirts.
Hats - Hats are traditionally not a part of Golf clothing. However, it is always better to have appropriate headgear mainly for protection from the sun. Baseball style hats are the ones that are popularly used among men and women Golfers. Avoid headgears such as cowboy hats, beanie caps, and gag hats.
So, what more do you need to play the royal game in the latest fashion? Stack up your wardrobe with the latest and trendy Golf Polo shirts, Golf hats, and Classic pants to get started with your favorite sport in style.