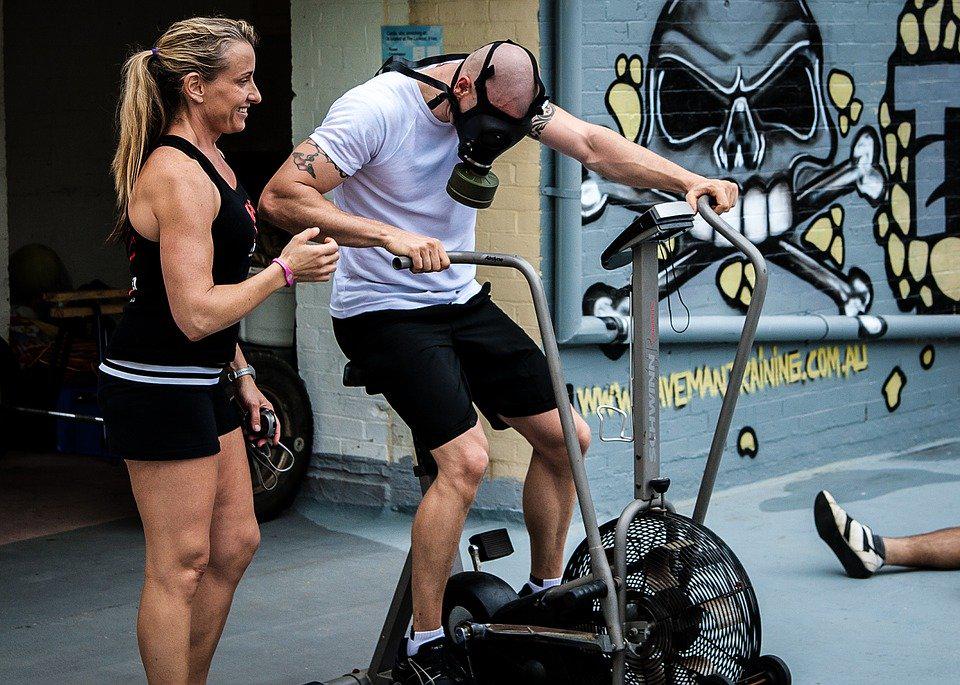 Well, there is no dearth of modern equipment that can't help you with physical training. However, being well-equipped with tools does not always lead you to attain health goals. Being immature, you may not be able to extract the best out of exercise machinery regardless of their extravagant price tags. That's why it is wise to get hooked up with a fitness coach.
Apart from that, trainers can help to design personal training courses like those provided at the Gold Coast Boot Camp, that stand in coherence with your physique. Even if your body has minor problems, for example, an old back injury, they can not let it get affected by coming up with solid alternatives, which can effectively take your injury out of the equation.
At the same time, it is equally important to get in touch with a good trainer. Otherwise, all your investment can go down the drain. Not to mention the horrors it can inflict on your overall physique. Though the fitness industry is highly unregulated, you can still pick the best in the lot by looking out for the following things in a trainer:
1. Experience in the required area
Just like any other profession, experience counts big time in this field as well. Being around for long means the trainer must have gone through a variety of people, which would have taught them many things down the road. Of course, nobody is perfect, but relying on someone with years of experience is far better than opting for a fresher.
As soon as you are sure that the respective trainer has been there for a noticeable period, it is time to explore their specialization. For example, if a fitness coach has only worked with athletes throughout their long career, you can't hire them for weight loss training, no matter how much they boast about their experience. The reason being, both of these areas are poles apart from each other and require a different set of skills.
The best way to deal with this issue is to narrow down your personal goals and then look for an experienced trainer who can address them with complete precision.
2. Coaching style
With time, every trainer somehow ends up adopting a specific coaching pattern. Some fitness instructors choose to go step by step. As their style of training goes, they wouldn't mind demonstrating the same drill until the newcomers gain command on it. So much so, they would praise you for minor victories.
On the contrary, some trainers don't indulge in such cheerleading. They don't allow the dust to settle down and take you to the task right from the start. Owing to their previous experience, some clients find this attitude more motivational than the previous one.
Moreover, you can find trainers who prefer indoor training and, at the same time, some opt for outdoor training. One thing is certain if you are not compatible with the coaching mannerism of your trainer, you are quite unlikely to reap the intended results. Therefore, you must consider these factors with utmost care.
3. References
You can expect professionals to speak highly of themselves to convince potential clients. People usually stroll down online reviews to steer-away their doubts. Well, it could be a popular way to confirm impartiality, or partiality for that matter, of a trainer, but nothing comes close to getting in touch with old clients. Having the client list by your side, you can get a better idea of a trainer's professionalism.
Better still, if you can meet them in person because it can bring more clarity to your mind. For example, an old client might be able to show you their transformation photos, and you can witness any change in their body. If your body type resonates with any of the previous clients who observed drastic improvement, you are inching closer to your ideal trainer.
4. Measuring progress
When it comes to measuring progress, an overwhelming majority of the trainers subscribes to the one-size-fits-all program. Since every individual hires a coach for their specific goals, a trainer can't judge all of them with the same regime. Worse, some instructors don't even entertain any result tracking procedure at all. Gym training without proper follow-up is less productive, notes an authentic study.
Be it strength gains or weight loss. Good trainers have a knack for designing personalized performance indicators. That way, even little progress can not go down unnoticed, and you can feel more pumped up.
5. Credentials
Don't allow the reputation of a trainer to distract you from their credentials. There is no way you can trust a trainer until they crack through certain qualifications.
Some of the most common and well-reputed authorities that are responsible for conducting fitness exams include, National Academy of Sports Medicine (NASM), The American Council on Exercise (ACE), and National Strength and Conditioning Association.
All these organizations strictly abide by the standards set by the National Commission for Certifying Agencies (NCCA). Moreover, many NCCA-approved organizations bear equal weight in terms of ensuring a trainer's competence. If your trainer fails to provide you an NCCA-endorsed document to establish their qualification, you can't deem them as a perfect choice. In Australia the minimum qualification required to a certified Personal Trainer is a Cert 3 and 4 in Fitness.
6. Timing compatibility
Physical training is not one of those things that you can do at whatever hour you get free. Whether it is morning or evening, you have to stick to a tight schedule. No matter how hard you may hit the gym, without consistency, nothing worthwhile is going to come out of it. So make sure your trainer can spare you a slot when you are free.
Often, training professionals commit to exact timing initially but then change it frequently due to the burden of clients. Undoubtedly, this irregularity can eventually force your motivation level to go down.
You can evade this problem by asking them to provide the current list of clients. If there are not too many names featuring in the list, you should sign up. If there are, then you should look for an alternative.
7. Budget
You can start hunting for a trainer only when you have a transparent picture of the budget in your mind. There are so many factors that influence a trainer's budget, such as their qualifications, experience, and location.
Typically, fitness coaches offer cheaper hourly rates at their personal club. Still, if it is not feasible for you to regularly join them at their place, you can exploit the option of buying bulk sessions.
The final verdict
Contrary to the common assumption, the selection of the right fitness coach is not a spontaneous act. Rather, it is a measured process. You might have to invest a bit of time following the above steps, but it can save you from an immature.