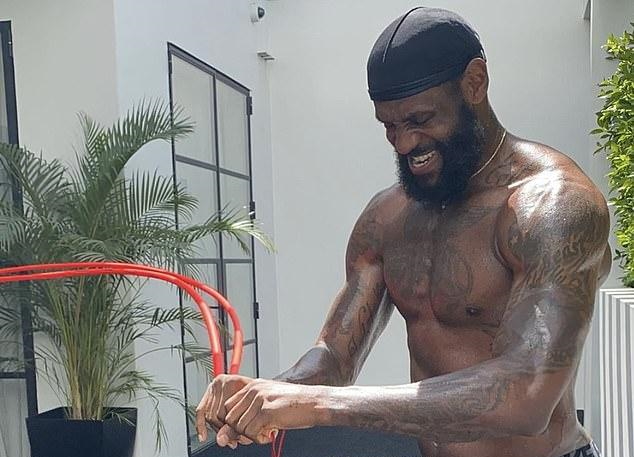 We all want to stay in shape—at least most of us. Even when we don't actively keep our bodies fit and live a healthy lifestyle, chances are thoughts are nagging at the back of our minds about our sedentary behavior. Heck, the thoughts are often right there at the front of our minds.
Today, let's look at a few tactics famous athletes use to stay in shape. We are going to include a couple of things that will help people of all fitness levels. You may be surprised at what you read.


Make Quality Sleep a Priority
Getting enough sleep isn't being lazy. It's a physiological imperative that has been pretty much murdered over the last couple of decades. The Sleep Health Foundation reported that most 12% of Australians sleep less than 5.5 hours per day and most sleep roughly 7 hours per day. Just 8% of people in Australia sleep 9 hours or more on average. The thing is, 76% percent of those sleeping less tha 6 hours per day, reported day-time performance-related impairment and symptoms related to lack of sleep. The CDC in the United States says that 1 in 3 Americans don't get adequate sleep. So, this is a global issue.
According to Dr. Stephanie O'Neill, there is a bi-directional relationship to sleep and stress and 7 hours is the bare minimum we should be getting on average. While we sleep, our bodies repair on a cellular level, and our hormones, as well as other chemical compounds, regulate and replenish. Maybe this is why top-performing athletes the world over get a lot of sleep.
LeBron James will be 36 in just a couple of short months, and his Lakers are favored to win the NBA title at Bovada. James is in top shape, and he admits to sleeping 12 hours per day on average. He trains like a beast, but then gives his body plenty of rest and recuperation time. Roger Federer also gets around 12 hours per sleep every day. Other star athletes such as Usain Bolt, Maria Sharapova, sleep around 12 hours per day. Lebron James reported that he aims for ten hours of quality sleep per night, but usually takes a 2-hour nap during the day. One report showed that as professional athletes upped their sleep from 7 or 8 hours a night to 10, after 7 weeks, they started clocking faster sprint times!
Who you got in a match?
Like for LeBron
RT for the BUM pic.twitter.com/YBLHvKygWB

— Adrian Wojnarowski (@LakerDip) September 23, 2020
How can you be expected to perform if you're tired all the time? This tip goes beyond training for athletic performance and into all aspects of daily life.


Drink More Water
Water is another significant factor that impacts most people. Multiple sources around the world report that a substantial chunk of the population doesn't drink enough water. It is essential to drink plenty of water and stay adequately hydrated. A well-hydrated body speeds up muscle recovery. Not to mention that when you are less than adequately hydrated, post-workout muscle pain feels significantly worse.
On top of this, water is an essential component of immune health. Look at it this way: our immune system is highly-dependent on nutrients that move through our bloodstream. Our blood is mostly made of water. The better hydrated you are, the better essential nutrients can get where they need to go, so you feel and perform at optimal levels. For professional athletes, missing a game or a match is the last thing they want. So, health and nutrition is a priority, and it starts with plenty of water.


Prioritize Compound Movements
If you are looking to become a bodybuilder, isolated muscle workouts are going to be just as important. But for an athlete playing sports, compound movements should be prioritized to work multiple muscle groups together and help build explosive capabilities.
In most sports, you have to jump, cut, turn and change direction, or explode into a run. Even in cricket, a fielder might need a lateral explosion of movement to field the Duke. Compound exercises help simulate these kinds of multi-joint, multi-muscle movements and prepare your body for these instances.
There you have it; three tips utilized by top-performing pro athletes to stay healthy and in shape.