Written by

News Feature Team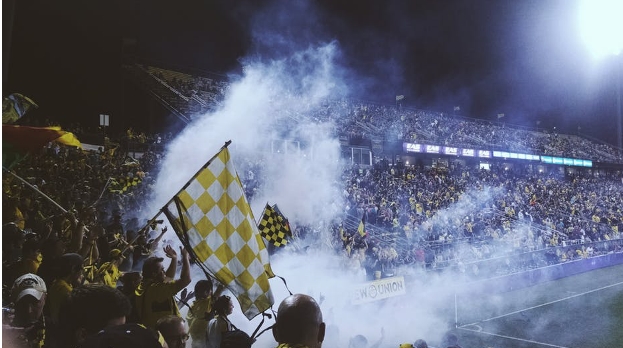 Australia is not only great for surfing and looking for wild kangaroos and crocs. The world's smallest continent is also one of the best places on earth to enjoy sports. Indeed, there are all sorts of sports fans can enjoy here. The country features everything from favourites like tennis to little-known games like fistball (Australia even has a national team for this). If you are a major sports fan who loves to travel, here are some of the games you can enjoy in Australia next year:


Tennis
The highly-anticipated Australian Open 2018 tennis games will be held in January in Melbourne. If you want tickets, better hurry right now. The Aussie open tennis games are incredibly popular Down Under and tickets sell out fast. It's recommended to start buying in late September and early November. By December, nearly all tickets are sold out. You may have to resort to paying twice or three times the amount on eBay for tickets. So plan your tour in advance and secure your tickets from a reputable buyer now.


Commonwealth Games
The annual Commonwealth Games will be held at Australia's wonderful Goal Coast next year. Commonwealth Games are like the Olympics for the former colonies of the British Empire, which Australia was once part of. Though the games are staged in a lesser scale than the Olympics, the fervour and the excitement is definitely not any less. The Commonwealth Games features many different types of sports, just as you would see at the actual Olympics. You can root for track and field, swimming, gymnastics, tennis, horse riding, and many more. The games will be held in April. It's advised to start buying tickets starting this November or December.


Invictus Games
You may have already heard of Invictus Games, as popularly promoted by Prince Harry of Britain. Next year, the Invictus Games will be held in Sydney. The games are intended to uplift soldiers wounded in battle. The Latin word "Invictus" means invincible, which is well suited for the display of courage and drive you will see at the games. The event will feature many different types of sports that fans with different tastes can definitely enjoy. The date for the games is not set yet, but it's strongly speculated to be held sometime in September. Plan your Sydney trip during than month well in advance to book a hotel in the city.


AFL Grand Final
Aussies follow football, or soccer, with a feverish devotion. The Australian Football League (AFL) games are immensely popular here, and for good reason. You can enjoy football games that are exciting as the games in Spain or South America. The AFL is holding its Grand Final tournament in Melbourne sometime during September. You will be able to enjoy an adrenaline-pumping game regardless of whether you are a football fan or not. Keep in mind that the games are super popular and tickets sell out faster than hot cakes. Carefully plan your trip well in advance so you can secure both tickets and hotel rooms as football fans pour into the city from all over the world.
There are also many different minor games you can enjoy throughout the country next year. There's always a cricket match playing in pretty much any city in Australia.