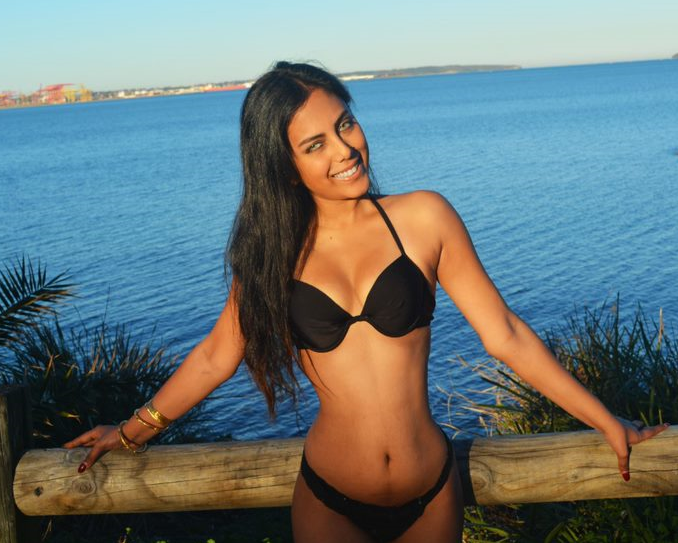 Kanika Batra is an up and coming media influencer changing the face of the social sphere.
She's a talented actor, opera singer, author and model, but she's about far more than just looking good.
"I'm a proud bisexual woman, and I want to use my platform to raise awareness surrounding LGBT issues, feminism, illness and domestic violence," Kanika said today.
"I look different to most of the social media influencers we see today, and I hope that by making myself visible, and becoming a voice for the disempowered, I can show other girls who look like me just what they can do."
Kanika began modelling when she was 10, appearing in Disney and Total Girl.  Since then, she's gone on to be in the top 100 of 20,000 worldwide contestants in the Miss Jetset competition for Jetset Magazine.  She was a finalist in Miss World Australia and Miss Universe New Zealand as well as Miss India Australia.
But Kanika's not just a pretty face. She's studying medical science majoring in molecular biology at the University of Sydney, and she tutors children in her spare time. Through her work in pageants, she's raised almost $10,000 for Variety, the Children's Charity and the B Positive Foundation.
"From childhood I've had a form of haemolytic anaemia which has thankfully been under control with few to nil side effects after becoming a teenager, but it caused a rather tumultuous upbringing.   I've seen children who cannot afford treatment become ill and die long, painful deaths and I wish to do all I can to raise awareness, funding and support," Kanika added.
"I'm a bisexual woman and I'm grateful that my family and friends showed only love and acceptance when they found out, but I know that's not the case for many other LGBT individuals. I want to represent them and give a voice to those who aren't allowed one."
Kanika is also an accomplished writer. She finished her first novel when she was just 15, and she is currently putting the finishing touches on her most recent novel.
And it doesn't stop there. Kanika is a classically trained coloratura soprano opera singer, and she has done extensive acting work both in Australia and overseas.  With over a 150,000 plus followers, she is growing a huge community online.
"As my following grows, so does the chance for me to make a positive change in the world around me," Kanika said.
"I want to become an advocate for the disempowered and the silenced, and I want to do it through my passions for acting, singing, modelling and writing."