Promotional products are a time-tested way of effectively promoting your brand name, offering a fantastic ROI and customer engagement. If you think we're using hype-language, just check out these statistics (sourced from PPAI).
53% of promotional product recipients use them at least once per week.

79% of people research a brand after receiving a promotional product.

85% of people have done business with a company after receiving a promotional product.

55% of people report a more favourable impression of a company after receiving a promotional product.


Creating your own products
Creating your own branded products is also incredibly easy. If you already have a brand logo, a byline, and ways to contact your business (which you undoubtedly do), you're already halfway there. The most difficult part of the entire process may be deciding which company to order your promotional products from.
There's a lot of promotional product vendors out there, but it's in your best interest to go with a company that belongs to an affiliation, such as PPAI (Promotional Products Association International) or APPA (Australasia Promotional Products Association). These associations will have directories of membership companies. For example, if you wanted
promotional pens with your logo
, Good Things is an APPA member, and offers a lot of product types.


Truly, there's no shortage of promotional product vendors. If you don't like the idea of an international company, and prefer a more direct and face-to-face experience, you can most likely find a local company as well. It's really not difficult at all to place logos on products, though when you work with an international company, they'll be more able to fill bulk orders at a much faster rate than compared to a local business.
First, you need an idea of your core consumer audience, and the types of products they find useful. If you're targeting an older business crowd, you can't go wrong with some staples of the promotional product industry. This includes coffee mugs, paperweights, pencil holders, and other office supplies.


If you're targeting a younger crowd, such as the millennial and
generation Z
, be a bit trendier with your promotional products. You can order logo-branded cell phone cases, USB flash drives, and numerous eco-friendly products such as sports bottles and tote bags. Today's youth is big on eco-friendly products, so appeal to that.
If you're unsure what types of products to have designed, the promotional product companies typically have marketing teams that can help you. They'll be able to offer suggestions based on your type of business, and the audience you're targeting.


For designing the products, most promotional product company websites have a way to upload your company logo, and arrange it and your various text on the products to preview it. Here you can experiment with different fonts and sizes. You should also include the address to your social media pages, such as Facebook, Twitter, Instagram, etc. Especially if you are targeting a younger audience.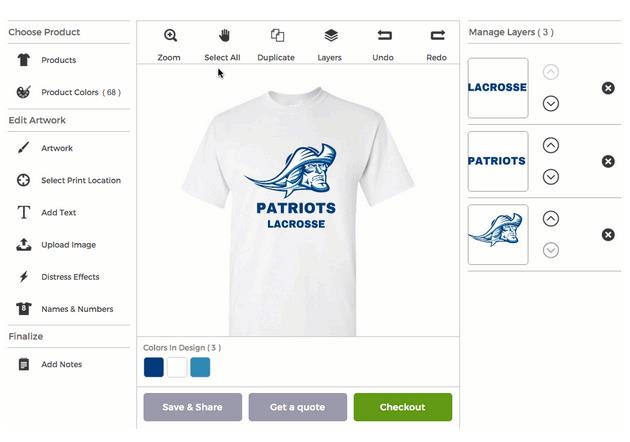 When you're done designing your promotional products, you should order a small sample amount to make sure the company got everything correctly. It would be a huge waste of your time to order products in bulk, only for the colors to be wrong, not as vivid as you expected, etc. While most companies will typically offer to correct any mistakes, you can save yourself a headache by just ordering a few sample products first.