The biggest threat that Australian Boards are facing  right now is...DISRUPTION!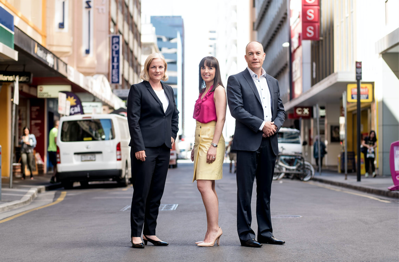 With Australian boards facing rapid change, challenges and huge opportunities right now, now more than ever Company Directors need to be fully prepared to go in fighting.
Today, Get on Board Australia launches the first online course of its kind in Australia, 'Boardroom Bootcamp', to educate the next generation of company directors.
With 1 in 7 Australians sitting on a sporting, community, organisation or company board across the country*, many are unaware of the personal risks they are facing with regards to personal liability and putting their own assets on the line.
With the sharing economy and tech-enabled businesses disrupting and wiping out entire industries, Board Directors need to be ahead of the game as they steer their companies through challenging times, as well as reaping huge opportunities, says Managing Director of Get on Board Australia, Lisa Cook.
Cook also points out, "Boards are also facing the challenge of ensuring that the board includes a diverse range of members that generally represent the society and customer/client bases that they serve, and investing in training to ensure Board Members are fully aware of the roles and responsibilities as a director, even if it is with a small community or sporting group."
The 12-week online course content has been put together by a team of 19 experts across governance, legal, HR, finance and communications specializations. The modules cover everything from compliance, risk management and board dynamics through to resilience, decision-making and personal leadership.
Contributor Colin Chodos is excited to be 'getting on board' to help train and educate his aspiring peers that are facing the current disruption and technological advancements within most industries.
"Board governance to help board members and executive teams plan for, navigate and cope with innovative transformational change is critical in de-risking businesses or organisations.
"There are no other courses currently on the market tackling these broad issues so I'm very proud to be a part of a disruptive solution leading that change."
Founder Lisa Cook, says that clearly assembling the right board and executive talent are fundamental to having a company that thrives and not just survives, especially in a rapidly moving economy.
"Training is imperative for anyone thinking of being a Board Member." Says Cook,
Critically, she states, is that financial literacy is key.
"If you don't understand the numbers consider getting up to speed before joining a board. Not understanding the financial aspects is one of the quickest ways to get into trouble. At the very worst, you could lose your house. You are personally liable." 
Enrolments for April 2017 are open now via the Get on Board Australia website.