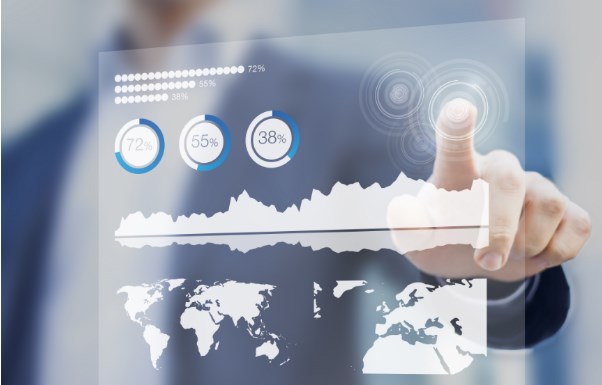 When it comes to evaluating and measuring your businesses online performance, having the necessary data is vital. Your website and online content, are the central hub of your digital brand presence. By closely monitoring your online data, you can ensure that your businesses online strategies are enhancing your brand and your profit. Utilise these five simple tools, in consultation with a digital marketing agency in Melbourne, to monitor your businesses online performance and gain an advantage over your competitors.
Google Analytics
If you're business is not already using Google Analytics, you are missing out on a potential data goldmine. Google Analytics is a free analytic tool offered by Google, providing your business with data to better understand your visitors, measure your impact and evaluate the performance of your content and campaigns.
How does Google Analytics Work?
Google Analytics puts several lines of tracking code into the code of your website. This code records the activities of any users who visit your website. This includes each individual page of your website that was visited, button clicks and video or post views. Google Analytics also records the demographic profile of each visitor. This includes the age, gender and interests of each user.
Once the data has been collected, Google Analytics compiles the data into easy to read reports. This data is imperative in order to measure the impacts of various digital campaigns. The tool provides you with the capacity to know which of your pages and links are receiving the most hits, and measure whether your optimization campaigns are guiding the traffic to the right pages.
SEMRush
SEMrush is an SEO tool that completes keyword research, tracks the keyword strategies used by your competition, runs an SEO audit of your blog and looks for backlinking opportunities.
SEMRush contains different reports and tools that are specific to each digital monitoring task. For this reason there are individual toolkits for SEO, Advertising, Social Media, Content Marketing, and Competitive Research. The toolkit also contains a Domain Overview report. This allows you to search any domain for  organic and paid keywords and other analytical reports. With this tool you can can find any website's top competitors, keywords, backlinks, advertising history and more.
How does SEMRush Work?
SEMrush will show an overview of the general traffic associated with your domain name. It will then display your growth in search engine traffic for both paid channels and organic. SEMRush allows you to download this report as a pdf, and show your sites progress over different time periods. This allows you to monitor your progress monthly, quarterly and yearly.
Siteliner
Siteliner is a free SEO Page tool, which performs a number of useful functions to optimise your business' online performance. These functions include:
Finding broken links on your web pages;

Identifying pages with cannot be indexed through search engines;

Measuring page loading speed; and

Identifying duplicate content on your web pages.

How does Siteliner work?

When you enter your domain name into the Siteliner analytical tool, it begins crawling your site and following internal links. It then retrieves and analysis this content, generating a live report as the content is reviewed.
Screaming Frog
Screaming Frog is an industry favourite tool for achieving a review of all of your pages and URLs. Seeing your URLs in one handy spreadsheet also allows you to understand whether your URLs are nicely structured.


How does Screaming Frog work?


Screaming Frog is a small desktop application which can be installed on any computer. Once installed, it crawls a websites' links, images, and other data from an SEO perspective. One of the most basic search engine optimisation techniques is using SEO-friendly URL structures. The Screaming Frog tool, therefore, provides a report of your website URLs, so you can alter your structure to help rank as highly as possible on search engines.
Talkwalker
Talkwalker's free social search and alerts allow you to monitor your online reputation management. This tool allows you to understand what posts, tweets and articles are driving social discussion about your brand. By covering all social networks, you receive a full overview of your online reputation in real time.


How does Talkwalker work?


Talkwalker manually traces your online social footprint. By collating and analysing your social media data, Talkwalker can provide your business with insights into which posts drive the most engagement and which social channels work best for your brand.
The right tools can make the SEO audit of a website so much easier, and transform your businesses online performance. Follow these tips and utilise these simple tools to take your digital strategies to the next level.