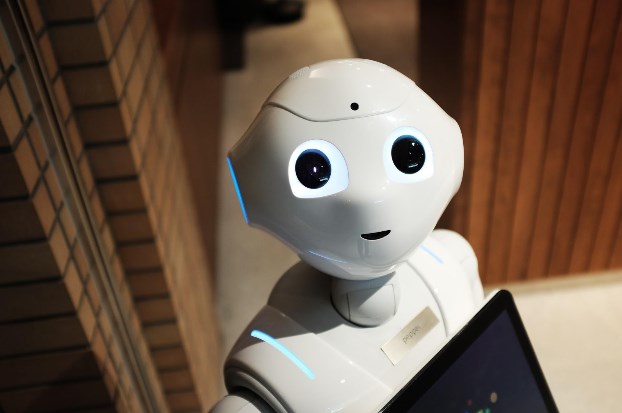 The workplace has changed dramatically over the past several years. While in the not so distant past things remained relatively consistent throughout the generations, today's working environment needs to adapt continually or risk becoming obsolete.
Driven in large part by innovative technologies and digitization, the everyday workplace is going through a transition period, not seen since the First Industrial Revolution of the 18th century. Here are just five ways technological breakthroughs have changed the establishment:
Telecommuting
New communication and management software such as Skype or Hubspot, among many others, have made it possible for an increasing number of people to work remotely. In fact, more than a quarter of all Americans work, at least occasionally, from home. As a result, some businesses have renounced the traditional office, opting for virtual offices, instead.
For a monthly fee, these offices offer companies a wide range of services including a premium business address, a dedicated phone number, a professional receptionist, business lounge and meeting room access, hot desking, and more, without the need to worry about rent or maintenance costs.
Increasing Collaboration
Technology has completely changed the way companies collaborate with each other. With the appearance of cloud technology and various other classes of communication software, interdepartmental collaboration has seen a steep rise in coordination. Today, there is a much higher degree of flexibility in the transfer of information between managers and employees, as well as between various departments. Data can now be accessed at a moment's notice by every authorized individual from anywhere there is an internet connection.
Enhanced Competitivity
Technology also provides for better competitivity. If in the past, only big corporations had access to celebrities for endorsements. With the rise of social media, things are somewhat different. Micro-influencers, or those people who have a small-to-medium following of Facebook or Instagram, can act as advertisers for various brands and products can't afford to hire an internationally-known celebrity. While their reach might not be as extensive, these micro-influencers are trusted more by the average consumer, thus, increasing their overall effectiveness and ROI.
3D Printing
By 2021, the 3D printing industry is expected to be worth over $25 billion. The technology works by designing an object on the computer and then having the printer create that object on the spot. The impact this will have on an average workplace is not negligible either. In a study conducted by the Michigan Technological University, a 3D printer, when used in an average household, will pay for itself in six months, with a 986% ROI in five years.
In the workplace, their efficiency and versatility are even more significant. This technology can translate to cost reduction in various areas, such as prototype production, office equipment and others. Depending on the model, this also means that businesses can be much more creative during product development.
Evolution of Training
In the past, business training revolved mostly around gaining knowledge. In today's environment, however, with ready access to the most extensive and comprehensive library in human history, namely the internet, training is more focused on skills. With the proper skills, employees can access whatever information they need at any time they need it.
With these advances in mind, those looking for employment should be focusing more on how to use this new technology effectively, as these are skills that are in high demand. This is also a suggestion given to job prospectors by the US Department of Labor in
its executive summary
called
"Futurework – Trends and Challenges for the 21st Century."
In short, the workplace is changing right before our eyes, thanks in large part to technology.
Photo by Alex Knight on Unsplash