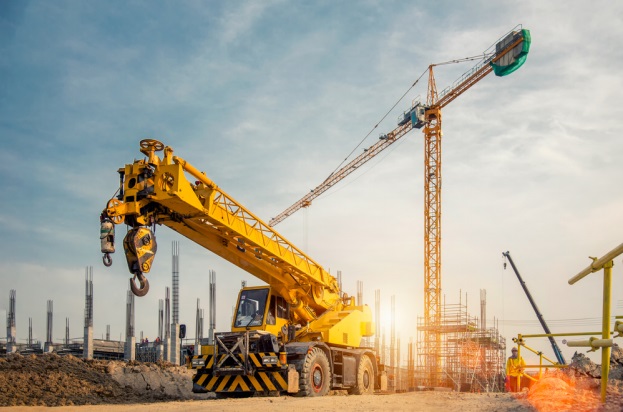 There comes a time in life when you need to learn to ask for help. And this is especially the case when there's something heavy that you need to lift. From asking a mate or family member to help you lift a wardrobe into a room, from hiring some help on a construction site, you just plain can't do everything yourself. Today, we're going to explore a bit about how to haul huge items and unpack the physics of heavy lifting. By the end of this article you'll be well informed and know more than you did to begin with. So, what are you waiting for? Read on.


Assess the Situation
Say you're working on a construction site or you're overseeing a renovation. And there's something heavy that you need to get to another storey or across the site. Before you rush off to investigate crane truck hire, step back and assess the situation. Can the object be lifted another way? The first solution is a few people on either side of the object. The next would be a forklift. If the answer is still no, it's too big and heavy, then proceed with hiring a crane truck.
There are varying sizes of cranes, from those used on skyscraper developments to those more suited for smaller jobs. Obviously the size of the crane you hire will depend on the size of your job, so don't go overboard and you'll be right.


So How Do Cranes Work?
A simple crane is a very basic machine at heart. To successfully lift a large load, a load of a similar weight, called a counter balance, is situated behind the crane so it doesn't tip over and drop its load and endanger people working on the site. This is similar to a fulcrum, of sorts.
Another aspect of crane design is the simple pulley. A pulley helps the crane to lift its heavy loads by taking stress out of the crane's arm and reducing the crane of the arm breaking. A system of pulleys and cables runs between the crane's motor and the heavy weight.


How Much Will Crane Hire Cost?
The cost of crane hire will vary greatly depending on the size of the crane you need to hire. You are looking at spending anywhere between $120-150 an hour for smaller cranes through to thousands a week for larger machines. This can increase even more if you are hiring a giant machine as discussed above for large scale construction. It goes without saying that if your project requires a crane and you haven't budgeted for one then you probably should consider brushing up on your construction project management skills!


You Need a Skilled Operator
This is very important. Cranes are big, heavy machines and in inexperienced hands that can be deadly to those working on site. You need to ensure that whoever is operating your crane has sufficient qualifications. Otherwise the site owner or manager is completely liable in the case of emergency or worksite accident. So play it safe and put skilled people behind the controls.


To Wrap it All Up
First of all, assess the load that needs lifting and work out if a crane is the right approach or if you can lift it another way. If you need a crane, then look to hire the appropriate one. We then explained how cranes work by means of counter weights and pulleys. Make sure you have the budget for the type of crane you need, and finally - make sure that the operator is fully qualified for the job.