Marketing is essential for every business that sells a product or service. While the marketing efforts are trained towards gaining the attention of potential customers, the means of reaching the target audience keep evolving. This is true of the physical as well as digital marketing space and the pace of evolution is faster with digital marketing. Shrewd marketers always keep an eye out for new technologies as they evolve and conquer the power of technology to sharpen their marketing efforts.
In 2018, we have seen that digital marketing improved and built on the social media trend that was in the forefront during 2017. We have also seen a continuing uptick in video content, influencer marketing and augmented reality. But, with the New Year having arrived, it is essential to take stock of what lies in store during the ensuing months. Although, we cannot gauge new technologies in the pipeline, we can predict with a certain degree of certainty that the following factors will be in the forefront of digital marketing trends across 2019.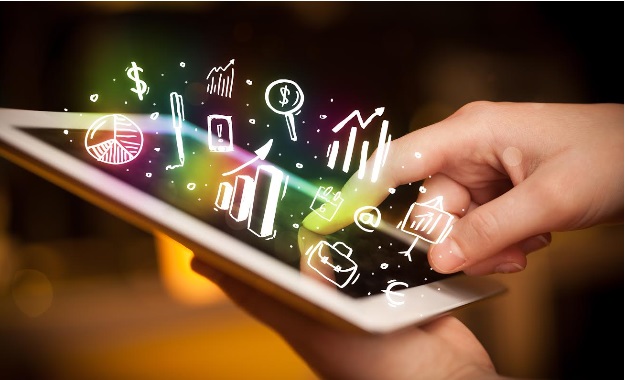 The Race Between Television and the Internet   
According to researchers, the time spent by people on the internet will equal or surpass the time they spend on television. The average time spent by a person on the internet in a day is about 2.6 hours while it is 2.7 hours watching television. Again, about 45 minutes of the time an individual spends on the internet will go for watching mobile video. What these boil down to is that companies will tend to spend less on television ads in 2019 and step up their spend on social media, web video and web ads instead.
Smart Speakers
Apple HomePod, Google Home, Amazon Alexa are smart speakers that have grabbed significant market share during the previous years. Most consumers fall head over heels for the smart speakers and their voice controlled assistant has been integrated into their lives. So, how do the smart speakers influence digital marketing? The coming days are likely to see more audio content being directed at the smart speaker users. These platforms are also likely see an increasing amount of ads since every marketer would be looking to monetize content as best as they can. Companies may also have it easier with Google, Amazon and Apple likely to launch their very own advertising platforms.
Integration of Social Media With Other Platforms
2019 will see social media players like LinkedIn, Facebook etc allowing users to sing up third party services via their platform and consequently share data with those third party services. This trend is likely to catch up fast and more and more social media platforms will be looking to integrate with other services. According to Aman Sharma, a social media analyst from One Stop Media, the social media companies will not only preserve their dominant position but also benefit from additional data about their users, paving way for better services to smaller websites and applications. TikTok will be bound to take off in 2019. TikTok is a video sharing app, where people compete to get more views on their video clips.




Live Video
Popularity of live video has been growing at a steady pace over the last few years and this trend is likely to continue in the coming years too. Modern streaming devices and services are further aiding this relentless growth of live video.  The earlier you get on to the live video bandwagon, the better it is for your brand and obviously the bottom-line of your business. It is also interesting to note that about 50% of audience could be willing to pay for their favorite stars perform on online events.
Video Ads Will also Keep Growing
As a natural corollary to live video, video and video ads will be moving further ahead, on its growth trajectory.  Some experts even predict that 85% of all internet traffic would be accounted for by video across 2019. Video viewership for the social media platforms is already impressive and will only move further north in the coming days. Therefore, it is imperative for marketers to exploit this juicy opportunity and use the video medium to the hilt in their campaigns.
Chatbots
Chatbots is already experiencing healthy growth and 2019 should see this service being recognized as 'normal' by the consumers. The 'novelty' tag presently attached to chatbots may fade away with the service getting more usable and widespread. Soon Chatbots could be the sought after service to order your favorite pizza, book hotels or check out a mobile plan. The major advantage of chatbots is that all these and more tasks can be performed from one place instead of downloading multiple apps. Therefore, developing a chatbot for your brand and placing it appropriately across platforms will help your brand score well ahead of competition.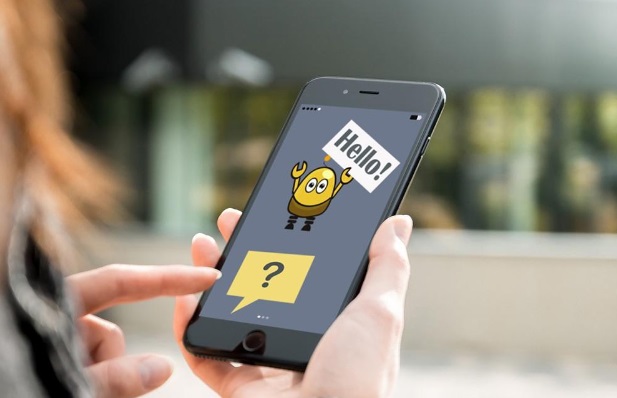 Social CEO
With 'fake news' becoming a rampant problem, it is essential for key executives and CEOs to stamp their presence in the social media platforms. This will not only enhance the reputation of the brand, but also build that all important factor called 'trust' making your company more appealing to job seekers and others interested in your business. LinkedIn will be particularly the space to watch out for in this context.
Future Proofing
Future proofing is the art of being able to foresee the threats and opportunities lying ahead and implement measures to effectively tackle them for your benefit. In a world where technology is evolving by the day, it is essential to keep your ears to the ground and be among the early birds to take advantage of emerging technologies. Keeping ahead of competition is not an option before marketers, but an abject necessity for all those who want to stay in the race.
Align your digital marketing strategy for 2019 using the wide range of tools and following the trends we have discussed and you should be reaping the rewards soon.