Written by

NewsServices.com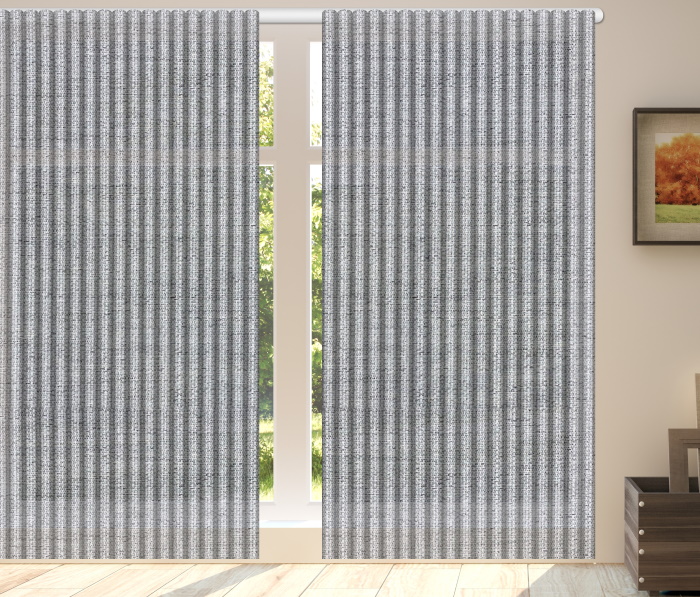 Wave fold curtains
use a type of unique heading system that has turned traditional curtains into a modern design statement. These curtains contain a glider cord installed inside the track, restricting the fabric extension to create a continuous smooth wave effect when closed. The undulating curves, when closed, will transform when fully opened into a straight, neat back stack, offering a beautiful design feature. Read on to learn more about these stylish curtains.
What Are Wave Fold Curtains?
Also known as ripple, s-fold and soft fold curtains, wave fold curtains get their name from the series of soft, continuous-wave effects made by the unique track system. When the drapery panel is viewed from the top, it forms an s shape.
Wave fold curtains use a modern heading that guides the curtains along wave tracks for a rippled effect. Wave fold curtains avoid the bunched look that is common in regular curtains when pulled back.
H2: How Does a Wave Fold Curtain Work?
You can achieve the wave curtain look by using a special wave curtain header that helps collect the top materials to form even folds.
Suitable Areas to Install Wave Fold Curtains
Wave fold curtains are versatile and can suit various different rooms in a building. The fact that ripple fold curtains use an uncomplicated slim line track system makes them suitable for narrow spaces. Wave curtains are therefore one of the best solutions for tricky windows.
You can get wave fold curtains for tight nooks or bay windows on a curved curtain track, or a curtain for long windows with limited ceiling clearance. With their clean lines, smooth operation, and sleek appearance, these curtains are suitable for areas such as:
* Living room
* Study
* Commercial building
* Dining
* Bedroom
* Home theatre
Features & Options of Wave Fold Curtains
There are a number of s-fold curtain varieties on the market with additional features. Talk to your supplier to determine the best possible heading, operation and fabric choices for your wave fold curtains.
Some popular features include:
Child safe – Wave fold curtains can include a special control that makes them child-safe. A cord safety device is fitted on the cord control to eliminate accidental entanglement by children and pets.
Light reducing – Return brackets can be installed to help reduce the sidelight of your curtains by returning the fabric neatly to the wall.
Track mounting – You can fix the wave fold curtain tracks either on the wall or ceiling. Also, the track can be curved to create a unique effect. Fixing wave curtains on the ceiling will create long ceiling-to-floor vertical soft folds for a higher ceiling illusion, helping to make the room look a little larger.
Can Wave Fold Curtains Solve Window Problems?
Yes, they can. Wave fold curtains are suitable where space is limited because they use a slim curtain track. They're also a handy choice when you want to reduce the light entering a room if you opt for a blackout option.