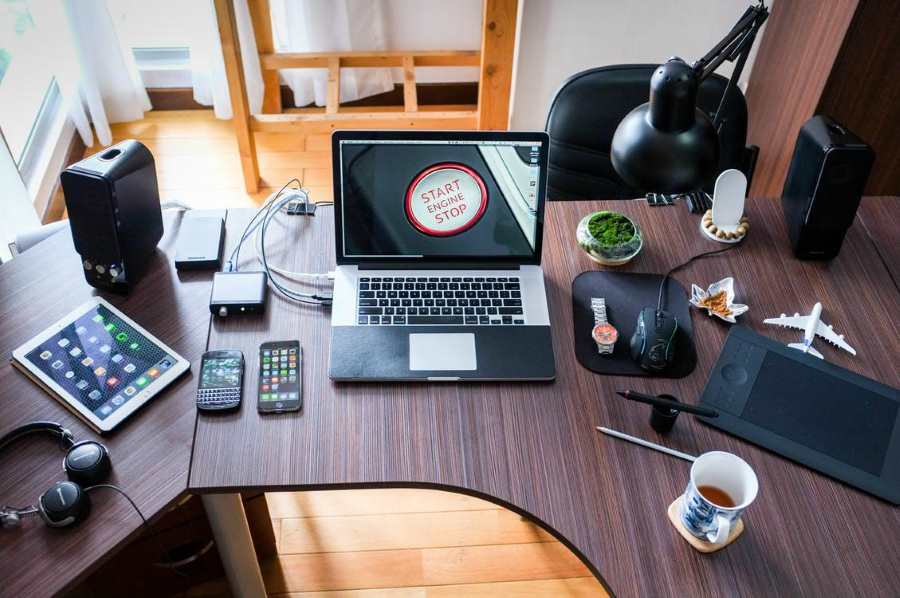 Whether you have a tight-knit company or you're an individual working from home, not every business needs a sprawling office. But making a small office space work comes with its own challenges.
One such challenge is that smaller offices get overwhelmed by clutter much more easily. This makes the space feel cramped and unproductive, as one's eye is constantly drawn to the distracting mess surrounding them – and away from work.
If you're looking to get the most out of a small office, here are a handful of key tips for maximising your space and keeping clutter at bay.
Prevent clutter
It might seem obvious – of course the easiest way to prevent messes is to clean up after yourself.
But in a small space, this is even more essential. With a large office space, there are plenty of out-of-the-way nooks and crannies to hide away unnecessary items. In a smaller space, though, messes are more noticeable, and they build up fast.
One loose paper becomes a pile – or several – and suddenly you've lost a few precious square metres.
Getting the most out of a small office space starts with setting a cleaning strategy and maintaining that regimen.
Make sure every piece of clutter is dealt with before it becomes a heaping pile spilling across the room – or worse, your desk.
Be conscious of every item brought into the workspace; make sure papers have a place to live while useless items are discarded or otherwise dealt with accordingly.
You'll be surprised at the difference you can make simply by remembering to tidy up.
Stow essentials
Sometimes an item that enters your office really is necessary. Office supplies, important papers, writing equipment, electronics – these all have a point and purpose.
But while decluttering down to the essentials might be enough tidying for a larger office, small spaces can still feel cramped when populated with these items.
Thus, it's important to outfit your small office space with the right storage solutions.
Filing cabinets and binders can corral papers and documents, while cupboards and accessory drawers can handle smaller supplies that might otherwise get lost.
Credenzas are perfect for keeping coffee paraphernalia from being strewn around the office, while bookcases keep favourite items stowed away while adding to the office's aesthetic.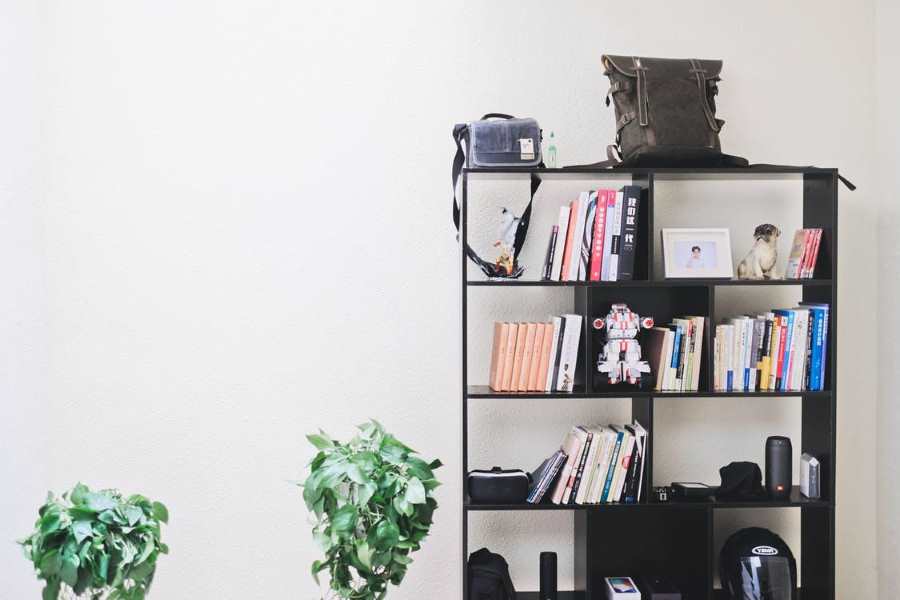 You can find all of these storage essentials and more from Office Products Depot or a similarly well-stocked office supplier.
Finding the right storage to get necessary clutter (mostly) out of sight is essential to any organisation plan – especially so when your office space is limited.
Store vertically
When you can't stretch out, stretch up – that is, when your floor space is taken up by essential office furniture, think vertically to maximise your storage space.
What are the best options for storing vertically in a small office?
One popular option is to use wall-mounted shelving. This is a relatively inexpensive storage solution, and wall-mounted shelves can easily match any aesthetic, from a home office to a tech start-up.
It's important not to go overboard, however – since these shelves are still in plain view, too many of them filled with accumulated clutter can still be distracting.
Another option is to add accessories to existing furniture. Modular desks, for instance, can often be fitted with additional storage and shelving, or with hangers, racks, and holders for all manner of office equipment. You can always consider looking at different furniture options available online.
In an office with cubicles, the walls are usually conducive to mountable accessory holders, keeping pens and other small items in one place.
Finally, office doors can also make great places to add storage. Rather than a traditional coat rack that takes up floor space, adding hooks or a rack to the inside of your door can be a much more efficient use of space.
In small offices, efficiency is key – so it's important to think in all three dimensions when looking for the best ways to maximise your storage.
Multi-functional furniture
Besides modular desks and tables, other multifunctional furniture options can make storage in a small office less of a headache.
Space is at a premium in a small office – so furniture that addresses other office needs while adding much needed storage space is essential. Create space for office equipment and consumables and keep in mind that you will need an area for maintenance by a business that does photocopier repairs Melbourne.
If your office has a lounge area, it's good to have couches that also include spaces beneath cushions for storing non-essential items.
Box top tables are another great move, as they can be used for work while including space for storage beneath the functional surface.
Any time a piece of furniture can pull double duty, it's a boon to your storage space – and a dream for a small office.
Conclusion
Finding enough storage when office space is limited can seem like a tough ask, but it often just requires extra creativity.
When you implement the above tips, you might wind up with more storage than you ever dreamed of – and feel like a genius in the process.