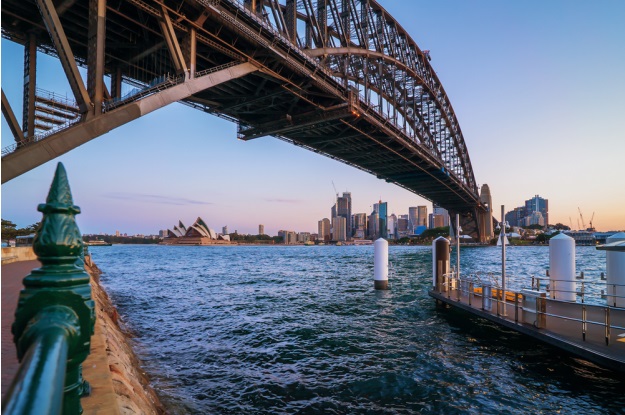 Sydney truly is the land of opportunity, especially for those wanting a slice of the land itself. So, if you want 2019 to be the year of smart investments and property portfolio expansion - set your sights on Sydney. Still not convinced? Here is why Sydney is considered one of the best investment prospects in 2019.


Consistent suburb growth
There are few areas in Sydney that don't have prime real estate properties spilling onto the market. It's about finding those pockets within established or growing suburbs and watching genuine growth. But that doesn't mean you have to settle with the home that needs fixing up, or the place that will need immediate work so your family can fit in comfortably. The popular alternative that wins you the home of your dreams, in the suburb of prosperity is home and land packages in Sydney. Choose a bespoke home that best meets the needs of your family, and have the luxury of choosing where in Sydney the home will sit. Home and land packages are completely different wherever you go, and whoever you choose to build with. Find out what the inclusions are and see how this property strategy will put you ahead of other property investors.


Development growth
The development in Sydney is not slowing down. And why would it when the population grows with needs of the modern day Australians. Dynamic and new developments are great for property investors as they have a flow on effect and make your property increase in value, merely from the proximity and access these developments promise. These innovative developments make Sydney a safe and profitable investment prospect in 2019, and one that will continue to grow into 2020 and beyond.


Domestic and international investor appeal
Sydney is high on the list of destinations that international and domestic investors are looking for. Being within the Asia Pacific region, which is a growth machine, Sydney is the biggest population in Australia. This presents a limited risk factor to international investors, as the population is rich in size, and likely to inject money and interest into these investments. The international market has been investing in residential and commercial property in Sydney for decades, as many Asia Pacific Head Offices' are located within the city. The pipeline of Sydney developments are made up of international and domestic-led developments, furthering the stake in the market as a location to grow.


City expansion
66% of Australia's population lives in Sydney and Melbourne. With so many residents inhabiting Sydney, the CBD continues to expand. What does this mean for property hunters? It means that the once perceived 'far away' suburbs are now well within the scope of sought after areas, and allows first time home buyers to get into the market at an affordable rate within an area that will only grow. City expansion also gives developers more space to play with, and when these outer suburbs continue to develop, they present as a viable option for residential and commercial investors.


If you aren't yet sold on Sydney, keep watching the growth patterns. It's no secret that you need to pay to play in the Sydney property market, but the incremental growth will be worth it in the long run. Keep an eye on the suburbs that continue to soar, while also checking in with the developing suburbs as they present an affordable way to enter the market. Home and land packages really are a slam dunk for first time home owners, affording investors a luxuruous property in an area of their choice.