As an entrepreneur, it's important that you do all that you can to keep your company's reputation gleaming. Like any business in Australia, your number one priority should be to secure as many customers and clients as possible to your brand.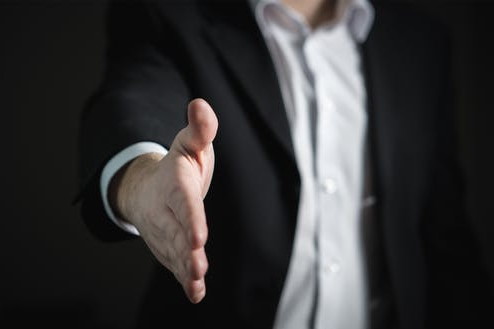 With what seems like everyone owning a smartphone nowadays, this makes it much easier for customers to broadcast negative opinions and reviews on businesses, leaving many in tatters from bad reviews. Protecting your brand and ensuring it stays a success is crucial, so here are five tips on how to make your company's reputation more positive.


Put Your Best Face Forward
Acting professional at all times, being polite to everyone you meet, and projecting confidence can help make your company's reputation more positive. Customers want to not only feel valued and appreciated by you, but trust what you have to say, so representing your company in the right way is important. While it's normal to have days where you're not feeling your best, you need to make sure that your customers are none the wiser!


Keep Your Promises
Being reliable and trustworthy is crucial in the business world. Having customers and clients who believe in your brand can only be beneficial when it comes to running a successful company. Showing that you care about your work and are willing to go above and beyond your call of duty will reflect in your ratings and reviews.


Communication is Key
It's crucial that you always keep people in the loop. Knowing how to communicate effectively with your workforce, customers, and clients will help build a strong reputation for your business. It's likely that you will have many projects set by clients to complete, so keeping correspondence is important. Communicating effectively with others can only be a good thing, however, try not to email clients every five minutes, otherwise, they may get annoyed and you may tarnish your brand.


Make Your Website Stand Out
When clients and customers check out your business website, they want to be wowed from the get-go. If you haven't got an up to date page, this will say a lot about your business. Consumers will want to easily navigate around your website to find what they're looking for, so having a website that's well designed can help your business stand out from the crowd. You may also want to consider creating your own blog to further enhance your reputation. There are lots of companies like WordPress who you can use to create your own blog, with a variety of free templates to pick from.


Use Social Media
Social media is incredibly powerful. No matter who you are or where you are in Australia, it's likely someone nearby has a Facebook account! To improve your businesses reputation, getting on social media and creating a page for your brand will give customers the opportunity to directly engage with your company and leave reviews and ratings too. There are also companies like Removify you may be interested in using, who can remove negative reviews from online websites.
Word of mouth is everything in the business world. If people aren't satisfied with your business, news travels fast, so putting your best face forward, going above and beyond for your customers, knowing how to communicate effectively, as well as using social media to your advantage are just a few tips on how to make your company's reputation more positive.