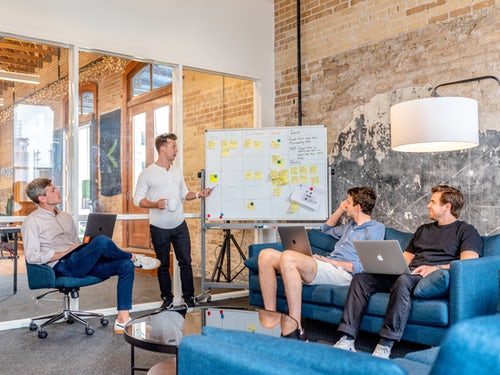 Meetings with your clients can determine the success rate of your future in the business world. Nowhere is this as relevant as in the real estate industry. This is mostly due to the fact that a purchase of a real estate property, for the majority of people, represents the most valuable financial transaction that they'll ever make. For those interested in creating rental or commercial properties, it determines the future of their investment portfolio and their overall income in the following period. For this reason alone, these meetings need to be as efficient as possible and here are several tips to make them so.
Be punctual
The first thing you have to do is be punctual. What you're showing this way is the fact that you value the time of your clients. Second, you are showing them that you are great at time management, due to the fact that you are, indeed, an expert in this field. Also, you need to keep in mind that this meeting is just one step in the process and as soon as you're done with it, you need to make subsequent moves. While in the real estate industry minutes will seldom determine anything, it's still wise to manage your time somewhat smarter.
Structure your agenda
At the beginning of the meeting, you need to make a proper introduction. For starters, you need to state the objectives of the meeting (why you are gathered). For further clarification, make a statement that involves the ideal outcome of the meeting ("by the end of the meeting we will know…"). However, don't waste too much time on this introduction. Keep in mind that you've probably notified the client what this meeting is about while inviting them, so there's no point in spending too much time on what is already well known by everyone. Therefore, try to be quick when it comes to reaching the main point of the meeting.
Prepare the meeting
The next thing you need to do is prepare for the meeting which comes in two separate stages – preparing the room of the meeting and preparing the meeting materials. When it comes to the meeting room itself, Winc office supplies and the right display material are a bare minimum. When it comes to presentation, you can use a PowerPoint presentation on a TV and aid the exposition with a traditional mean such as an elegant magnetic whiteboard. This will make you appear more professional. Naturally, due to the fact that this meeting might take a while, you may also want to provide some refreshment.
Another thing you need to understand is the fact that you have to dress for the occasion. In an ideal world, people would just listen to what their advisors are saying and not pay attention to what they look like. However, the way in which you dress and what you drive are two things that may help people make an estimate of how successful you are. Other than this, people are also studying your non-verbal communication, which is why you should learn how to use it to radiate confidence.
Try to listen as much as you can
Listening to your clients will determine how well you deliver on what they want. Unfortunately, not everyone is as good at expressing themselves, which is why you need to A) actively listen and B) try to deduce what they want from what they're telling you. This, unfortunately, is a slippery slope and sometimes you just have to take their words at face value, instead of assuming that you know better. In the field as competitive as the real estate industry, customer satisfaction comes first.
Analyze the meeting
The last thing you need to understand is the fact that this is not the last time that you'll hold a customer meeting, so try to learn as much as you can. Any experience that you manage to drive from your current meetings will make you much more efficient in the future. This is particularly true in the latter segment when it comes to the questions asked by clients. By analyzing the meeting, you'll be able to address them before being asked the next time around, thus appearing more assertive and more professional.
By learning how to prepare and run a meeting, you'll gain a significant competitive edge in the business world and raise your customer satisfaction to an admirable level. Needless to say, it also helps you out immensely from a logistical standpoint.