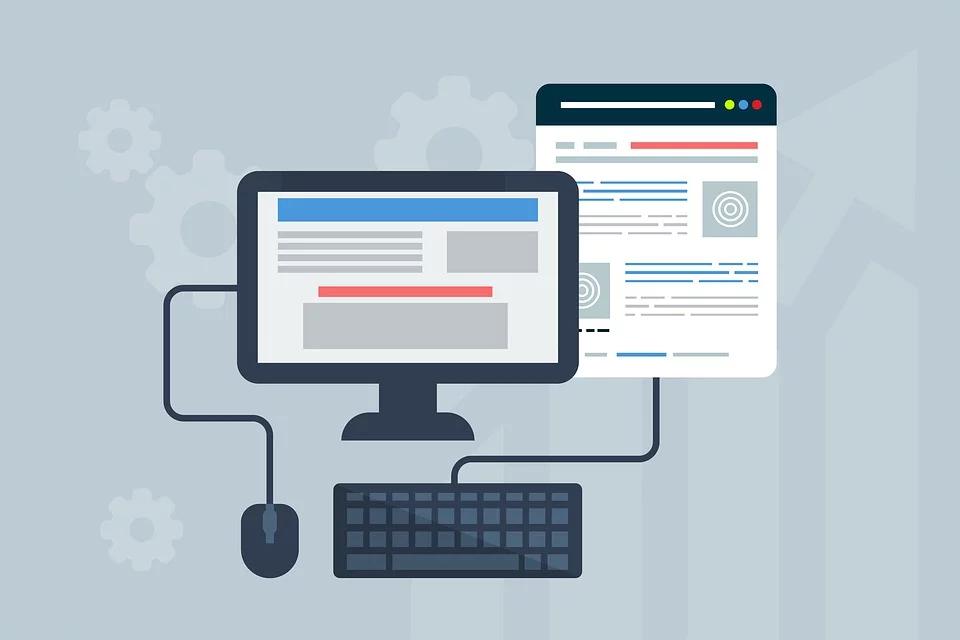 Owning a site should not be limited only to the fact that you simply have it. There are many things that must be done before growth begins. It is important that the site has a good foundation. When creating a site, first of all, you need to make the site make a good first impression on potential customers, it should delight the eyes of those who look at it.
So, here are 10 reasons why your business needs a website:
1. Sales: Advertising Is Not A Bad Word
Get Milk is a web design company that believes that advertising is the key to sales. If you do not advertise your products and services, then you chop off everything in the bud. People want to buy and they want to be buyers. They just don't like annoying sellers. The site also gives them the opportunity to feel more relaxed and control the buying process.
2. Promote Yourself, Promote Your Business
Once you have decided on a suitable and visually pleasing view of your site, you should fill it with informative content. Your site should tell your target audience why it is better than other similar sites. You need to promote yourself, your company, your ideas, your products, and services, as well as inform potential customers about all the important events that you have.
Owning your own site shows that you are a serious and professional businessman. Adding your short biography to the site gives you the opportunity to tell the world who you are and to show all your merits, degrees and experience in the field in which you work. If you want, then you can promote your ideas through a blog that you can open on your site, this will cause more confidence in your words and the business as a whole. A professionally made site will help attract followers to you. Your site should contain information about your product, services, and organization.
Also offer your visitors answers to the most common questions, as well as reviews and comparisons with other products from your satisfied customers. People look at the advice and opinions of people, look at how customer support is organized and based on this they decide to believe the seller or not. It is often important to provide good customer support based on a 24/7 scheme, all year round. Without this, your client can go to a competitor who cares more about his customers. If you are engaged in sales, conduct seminars, collect money for charity needs or keep an online store, promote them.
Your site will attract new customers. Be sure that the site has all the necessary information, for example, dates of events, directions, etc. Do not forget to include pricing and event information for each event.
3. Build A Community
Your site can turn you into a leader if it contains a forum or something similar, where people with the same interests can communicate with each other and share their ideas. A community may form around your site. This can help create a connection between the offline and online environments. If you add images, audio, and other multimedia files, you will make the site even closer to people. People like to look at other people. On many sites, you can see photos from various meetings, birthdays, weddings and other community events.
4. Branding And Markets
In the process of your formation and gaining consumer confidence, you can make your clients more comfortable working with you. To do this, you can use the newsletter and other branding tools, thereby standing out from the competition.
The site can contain everything that we talked about above and save your time and money, allowing you to concentrate on more important matters related to the conquest of your current market. There are 6 markets you should be targeting: local, regional, national, international, global, and specialized. The site can help you with any market.
5. New Products, Service, Online Exclusivity
The site will allow you to test new types of products or increase sales of old products through endless tests that you can conduct using the site without spending huge amounts of money.
6. Communication And Feedback
The feedback form and email correspondence with customers, voting, etc. - these are one of the most important tools that a website can give you for interactive communication. If brochures, flyers, audio, and video can only inform your customers about goods and services, then the feedback form will let you know what potential customers really want.
7. Education
You will want to constantly update your content on the site. News on television is still popular and is watched by many. Newspapers are also a popular source of information, but the number of readers is slowly decreasing, while the number of visitors to Internet pages is constantly growing.
8. Access Is Not Denied
If you just released a new product, then even those people who are far from their offices will be able to find this valuable information. Many businessmen create websites that are accessible only to employees of this company, so employees are always aware of all the changes that are taking place in the company. With forums, bulletin boards and teleconferences, employees can always stay in touch with each other, wherever they are: at home, in a hotel, in transport.
9. Consumer Confidence, Through Good Customer Support
Very often on the site people are looking for answers to the most basic questions from your area. Even if you work in the field of selling bricks and mortars, your site should still have a list of frequently asked questions with answers to them.
In addition, do not forget to indicate such information as opening hours, price information and contact information such as phone, email, etc. Furthermore, it is advisable to place an exact map on the site. Do not forget to include your site in the thematic directories of major search engines.
By giving potential customers more information, you make them more loyal to yourself. People want to know what they will get by becoming your client. If you give them what they want, then they will come back to you again, taking with them their friends.
10. Simplification
The main idea behind the site is to simplify life in this complex world. Sites simplify everything around, from Internet banking to finding new employees.
Conclusion
Today, the world of successful people is stepping on the Internet to grow their business. In the 21st century, the site becomes critically important for any business. The site advertises, sells and promotes your ideas, so if you still do not have it, then you run the risk of being behind your competitors in the near future.