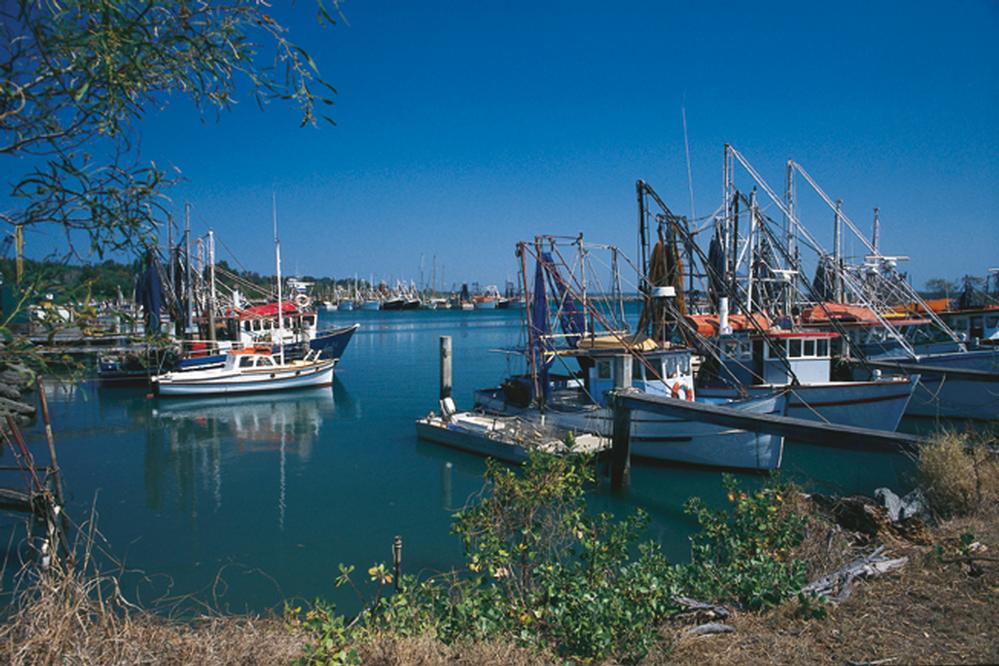 Clarence Valley is located in the Northern region of New South Wales, Australia. The Clarence River, Australia's largest east coast river system, weaves through this region, giving the area its name. Some cities worth exploring in Clarence Valley include Grafton, Maclean, and Wooli. Before you take your campervan hire Australia through the Clarence Valley region, discover the best route to get there and what to see and do. Use this handy guide as you design a customized itinerary for your road trip to the Clarence Valley.
Your Path to Clarence Valley
Clarence Valley sits in New South Wales between Sydney and Brisbane. So, if you're visiting one of these larger cities in Australia -- or perhaps both -- you can incorporate a stop in your campervan hire Australia to Clarence Valley. Choose from two routes from Brisbane to Clarence Valley. You can take the inland route along National Route 13 and B91. This path totals 376 kilometres. You can also drive from Brisbane to Clarence Valley via a scenic coastal route along M1 and Pacific Highway A1, which takes just under 5 hours to traverse the 360-kilometre route.
Clarence Valley is also easily accessible from Sydney, which is about an 8-hour drive, depending on the route you select. You can drive along M1 and Pacific Highway A1 for coastal views during your journey. Or, opt for an inland route along New England Highway A15.
Touring Clarence Valley
The Clarence Valley region has a lot to offer, especially for nature lovers who want to explore the region's largest river. Check out these sites to help map your route through the Clarence Valley.
Grafton
If you're visiting in the spring, a stop in Grafton is a must. Every spring, Jacaranda trees bloom, showcasing vibrant purple flowers that seemingly overtake the area. The resultant Jacaranda Festival takes place in late October and early November in Grafton, serving as the largest flora celebration in Australia. This week-long celebration includes live music, fireworks, a parade, arts and crafts events, and more.
Grafton has more to offer than the Jacardana tree, however. Take a historic walk through downtown to enjoy the Victorian and Edwardian architecture. The Grafton Heritage Trail walk is a must for history buffs. The Prentice House is home to the Grafton Regional Gallery, which showcases local and national works of art. For a taste of local culture, check out the Graftons Farmers Market.
Finally, Grafton's Nymboida National Park is a must-see for nature lovers. This park features dual rivers--the Nymboida and Mann Rivers--which you can explore via canoe. Bushwalking, camping, and swimming opportunities abound in this national park as well.
Iluka
Iluka sits on the northern banks of the Clarence River. This coastal town is home to a UNESCO World Heritage rainforest and accessible beaches. In the Iluka Nature Reserve, you can explore the rainforest or discover boating, fishing, or swimming opportunities. Enjoy a scenic lunch at Iluka Bluff, and then hop in the water where you can snorkel. In the area, choose from several touring companies that rent kayaks and paddleboards for outdoor adventuring.
Wooli
If it's water you're seeking, Wooli is worth a visit in Clarence Valley. Situated on the northern peninsula, Wooli is home to the Wooli Wooli River, where you can hop aboard a riverboat and explore or go fishing. Or, simply relax on the pristine beaches in the area. The Yuraygir National Park is ready to explore. Try the Yuraygir Coastal Walk, explore the beaches, go whale watching, or take a dip and go swimming. This national park is home to 65 kilometres of varied landscapes, including cliffs, beaches, wetlands, and forests, all ready for exploration.
Maclean
Maclean boasts a rich Scottish history; the city is known as the Scottish Town of Australia. During Easter, the city celebrates the Highland Gathering, a two-day festival featuring live music, bagpipe competitions, dancing, and highland games. Since Maclean is located by the Clarence River, it offers water-focused activities as well. Fishing is especially popular in the area, where you can discover fresh prawns. Farmland and cane fields encompasses much of Maclean as well. The downtown district is worth a visit, with boutiques, cafes, and restaurants dotting the streets. Be sure to visit the Mclean Lookout, located just 2 kilometres from the town centre, where you can take in spectacular views of the Clarence Valley region.
The Northern Rivers Region and Clarence Valley is conveniently situated between two of Australia's largest cities. As a result, visiting Clarence Valley in your campervan hire Australia is convenient as you tour the country. Whether you want to trek through a rainforest, go fishing in the Clarence Valley, or take in local culture at a regional festival, you have plenty to see and do in New South Wales' Clarence Valley region. So, design an itinerary that suits your style, and hop in your campervan hire for a road trip you won't soon forget.